Best Marijuana Stocks To Watch Before Next Month
The cannabis industry and top marijuana stocks experienced new lows in March and April of 2023 after starting the year with some upside. In general, the cannabis industry is struggling financially due to supply chain concerns, industry consolidation, strict prohibitions, and inflationary pressures. Despite a lack of skilled workers and insurer interest in offering market coverage, the business must prove its resiliency. Rising prices and supply chain concerns in 2022 severely threatened the profitability of cannabis businesses in 2023.
One area of the cannabis market with a reputation for significant volatility is Canadian cannabis stocks.  After Uruguay, Canada legalized cannabis for recreational use in 2018, making it the second country in the world to do so. As a result, business owners and organizations now have more chances to enter the market and profit from the rising demand for goods associated with cannabis. When marijuana stocks peaked in 2021, Canadian marijuana stocks had a significant upside and momentum.
Making brief investments in marijuana penny stocks is one way to profit from the market's downward trend. Any share of stock being sold for less than $5 is referred to as a penny stock. The well-known high level of daily and monthly price volatility of cannabis-related penny stocks may present opportunities. Cannabis investors ready to participate in these high-risk/high-reward transactions have profited from the recent double-digit percentage returns on several equities. The three best Canadian marijuana stocks to add to your watchlist before May are examined next.
[Read More] Marijuana Stocks To Buy And Watch 2023?
Best Canadian Cannabis Stocks Under $2
High Tide Inc. (NASDAQ: HITI)
HEXO Corp. (NASDAQ: HEXO)
Cronos Group Inc. (NASDAQ: CRON)
High Tide Inc.
High Tide Inc. is a cannabis dispensary that also makes and distributes smoking accessories and cannabis lifestyle products. In addition to a well-known Canadian cannabis brand, High Tide's portfolio includes a reputable international manufacturer and distributor of cutting-edge smoking accessories. The company's primary goal was to dominate the internet accessory supply market. The High Tide brand is presently available at 127 retailers across Canada. Blessed CBD's primary market is the UK, and High Tide acquired the business in October 2021. With the opening of its 66th retail cannabis store, the firm increased its market share and beat all competitors to take the top spot in Alberta's market. According to High Tide, the acquisition of NuLeaf Naturals was the biggest one the business has ever made.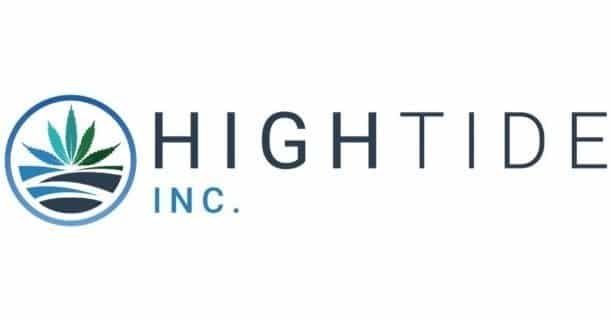 The company's first fiscal quarter of 2023 saw revenue climb by 64% year over year and 9% sequentially, from $72.2 million to $118.1 million. Additionally, the gross profit climbed by 40% year over year and 9% sequentially, from $23.0 million in the same period in 2022 to $32.2 million in the first fiscal quarter of 2023. Same-store sales for sites open for business during the first fiscal quarter of 2023 and 2022 climbed by 52% from the previous year. The business kept expanding by introducing ELITE, the nation's first cannabis-related paid loyalty club. In April, the company announced that its Cabana Club loyalty program had surpassed 1 million members.
HITI Stock Performance
The shares of HITI finished at $1.26 on April 25th, up 13.51% in the last month of trading. The stock is trading in a 52-week price range of $1.0340 to $3.75, down 18.18% year to date. HITI stock has an average price target of $7.39 per share, according to Tip Ranks analysts. In this example, the upside would be 486.51% over the current market price of $1.26.
[Read More] Top US Marijuana Stocks To Watch In May 2023
HEXO Corp.
HEXO Inc., a Canadian corporation, has received numerous awards for its cannabis products. The company has a substantial global footprint and offers various products to the Canadian leisure industry. Israel, Malta, and Canada are among the countries where HEXO sells medicinal goods. Additionally, the business has been expanding its market share in the US marijuana market. Truss CBD USA, a joint venture between HEXO and Molson Coors, serves Colorado. Zenabis Global Inc., a licensed grower of cannabis for both medical and recreational use in Canada, was recently bought by the company. Both agreements will support the expansion of HEXO's future US, Canada, and Europe.

In March, HEXO released its Q2 2023 financial results, achieving positive net income for the first time in company history. The company reported an improved total net income of $0.7 million, compared to a net loss of ($56.3) million from the first quarter of FY23 (Q1'23). In addition,  the company recorded an Adjusted EBITDA loss of $(2.4) million, an increased loss of $1.8 million from Q1'23; however, compared to Q2'22, Adjusted EBITDA has improved by $3.2 million. Net revenues decreased 26% to $24.2 million, compared to $35.8 million in Q1'23, and decreased 57% compared to $52.8 million of net income in Q2'22. In April, HEXO Corp. announced its acquisition by Tilray Brands.
HEXO Stock Performance
On March 25th, HEXO closed at $1.14, down 12.31% percent in the last month of trading. The stock is presently trading in a 52-week price range of $0.901-$6.09, up 12.87% year to date.  According to CNN Business experts, HEXO stock has a 12-month average price objective of $1.18 per share. This would be a 4.81 percent increase from the last transaction price of $1.14.
[Read More] Marijuana Stocks With Upside In April 2023
Cronos Group Inc.
With operations on five continents, Cronos Group Inc. is one of the largest cannabis distributors in the world. Customers in Canada had nothing but praise for Cronos's cannabis businesses. Cronos also revealed that it spent $110.4 million to purchase a 10.5 percent stake in PharmaCann. The legalization of marijuana by the US government will impact sales, among other things. The arrangement would apply to PharmaCann's six production facilities and 23 dispensary locations. Earlier this year, the business unveiled a new line of cannabis candies in two flavors. According to a poll, these treats are unquestionably popular with adult customers. In June, the business partnered with Geocann to use the VESIsorb delivery technology for faster absorption.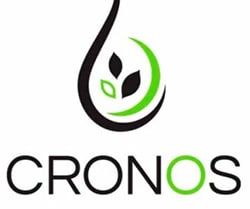 Cronos' net revenue in Q4 2022 decreased by $2.9 million from Q4 2021 to $22.9 million. In addition, the gross profit for the fourth quarter of 2022 was $(0.2) million, down $2.2 million from the fourth quarter of 2021. The company's Net Revenue in 2022 was $91.9 million, up $17.5 million from 2021. The gross profit for Full-Year 2022 was $12.0 million, up from $29.5 million for 2021.
Throughout the fourth quarter of 2022, the Spinach® brand's organic market share gain in Canada's edibles category was maintained. The market share of Spinach® edibles was around 15.9% in the fourth quarter of 2022, increasing to approximately 20.9% in the gummy category, according to Hifyre data. Additionally, according to market share, five SOURZ by Spinach® sweets were among Canada's top 10 selling SKUs. As of January 2023, Spinach® was the leading edible brand in Canada, according to Hifyre research. The company will release its 2023 first-quarter earnings results on May 9th before the open.
CRON Stock Performance
On April 25th, CRON stock closed at $1.76, with a 52-week price range of $1.74-$3.616. According to CNN Business analysts, CRON stock has a 12-month consensus forecast price target of $2.34 per share. This projection represents a 34.66 increase from the stock's most recent trading price of $1.76.
[Read More] Best Cannabis Stocks For You To Watch In May
Top Canadian Pot Stocks And Short-Term Investing In 2023
Examining their financials and press releases is the most effective technique to determine which cannabis businesses are the best on the market. A select group of seasoned investors actively swap short-term stakes in the leading cannabis companies to benefit from the current market volatility. Before taking a position, use technical indicators and chart patterns to determine the ideal entry points and take-profit zones. You can profitably improve your ability to place trades by methodically seeking good situations. Due to their volatility in the past, the best Canadian marijuana stocks may be among the most interesting ones to watch in 2023.
---
MAPH Enterprises, LLC | (305) 414-0128 | 1501 Venera Ave, Coral Gables, FL 33146 | new@marijuanastocks.com