Are These The Top Investments In US Cannabis Industry?
Are you interested in investing in the top US marijuana stocks for May? Lower prices in March and April have partially offset gains in cannabis equities from January and February. As more states legalize the use of cannabis for both medical and recreational purposes over the coming years, it is expected that the US cannabis market will expand. As of February 2023, cannabis use for recreational reasons was authorized in 19 and 38 states, respectively. This pattern is expected to continue when more states review their legalization laws.
In general, trading cannabis penny stocks is one-way cannabis investors could profit from the current volatility in the market. Any share of stock that is sold for less than $5 is referred to as a penny stock. These marijuana stocks, known for having high market volatility, could result in significant profits for short-term investors. Over the next five years, the cannabis market is expected to double. The 2 top marijuana stocks with rising value in 2023 are reviewed.
[Read More] 2 Marijuana Stocks To Buy In Todays Stock Market?
Top US Marijuana Stocks For May 2023
Trulieve Cannabis Corp. (OTC: TCNNF)
Ayr Wellness Inc. (OTC: AYRWF)
Trulieve Cannabis Corp.
Florida's most significant market share is held by Trulieve Cannabis Inc., a business with operations in eleven states. With 175 retail sites, the company dominates the cannabis market in America. Processing and expansion space for the business totals 4 million square feet. In the Southeast cannabis market, Trulieve's position has benefited from the most recent Georgia production license. The company started its first dispensary in Massachusetts, establishing the groundwork for future growth. To increase its capacity for production in the southwest, the business purchased a 64,00 square foot growing facility close to Phoenix in February. By completing the acquisition of Greenhouse Wellness West Virginia Dispensaries LLC in April, the company expanded its geographic reach into West Virginia.

The fourth quarter and record full-year 2022 revenue for Trulieve exceeded $1.2 billion. For instance, the corporation generated record quarterly sales of $302 million in 2022, and sequential retail revenue growth of 2% resulted in total revenue of $1.24 billion, an increase of 32% annually. As of December 31, 2022, the firm maintained its dominant position with a U.S. retail network of 181 dispensaries, an increase of 14% from 2021. This network is supported by processing and cultivation space totaling more than 4 million square feet.
TCNNF Stock Performance
TCNNF stock closed on April 24th at $5.11, down 10.82% in the last month of trading. Currently, the stock has a 52-week price range of $4.85-$16.44 and is down 32.50% year to date. According to analysts at Tip Ranks, TCNNF stock has a 12-month average price target of $11.00 per share. In this case, this represents an upside of 115.26% from its last trading price of $5.11.
[Read More] Top Cannabis Stocks To Watch Before May 2023
Ayr Wellness Inc.
Ayr Wellness Inc., situated in Florida, is a well-known cannabis business. Fifty-five of the company's 80 marijuana-related dispensaries are located in Florida. The company purchased Herbal Remedies Dispensaries, LLC, to expand into Illinois. Adult marijuana use may make it very well-liked at Ayr's Massachusetts-based businesses. In Pennsylvania, the business has opened its sixth functioning associated dispensary. Ayr intended to start operating its 86,000-square-foot processing and growing facility in December after receiving regulatory certification from Arizona. When the business acquired Levia Cannabis Infused Seltzer in 2022, it invested significantly in the beverage sector.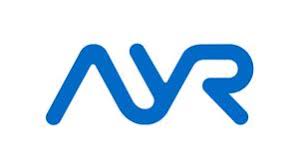 According to information provided by AYR, revenue for the fourth quarter of 2022 was $124.6 million, an increase of 11.5% over the fourth quarter of 2021 ($111.8 million). The study indicates that the earnings for this quarter increased by 48%. In Florida, two new dispensaries opened in the fourth quarter of 2018, and two more did the same in the first quarter of 2023, bringing the total number of Ayr's dispensaries in the state to 55. Along with the company's continued medicinal sales at its retail dispensary in Somerville, Massachusetts, Ayr commenced adult-use sales at three newly opened retail locations in New Jersey, currently functioning as AYR dispensaries.
AYR 2022 Highlights
Ayr's eight-state service zone will have 80 dispensaries in 2022, one of the year's highlights. Additionally, the business entered into management services agreements with Tahoe Hydroponics, LLC, and NV Green, Inc. It also finalized the acquisitions of Herbal Remedies Dispensaries, LLC, and Cultivauna, LLC, the proprietor of the Levia brand of cannabis-infused beverages.
Ayr also completed the construction of greenhouses in Massachusetts, North Jersey, and Ohio. In addition, the company forecasts that Q1 2023 revenues and adjusted EBITDA will be comparable to Q4 2022 levels and that its financial performance will be commensurate with market trends. Following that, Ayr expects operating cash flow, revenue, and adjusted EBITDA to all increase. On March 23, the business declared the opening of four new retail locations in Florida.
AYRWF Stock Performance
AYRWF stock closed on April 24th at $0.6659, down 0.22% in the last month of trading. Currently, the stock has a 52-week price range of $0.5660-$8.63 and is down 44.51% year to date. According to analysts at Tip Ranks, AYRWF stock has a 12-month average price target of $2.38 per share. In this case, this would represent an upside of 257.39% from the last price of $0.6659.
[Read More] Top Canadian Cannabis Stocks With Double-Digit Percentage Gains In April
Best Us Pot Stocks For May Watchlist
In general, finding the top cannabis companies may be straightforward if you look at their financials and press releases. Many seasoned investors are actively trading short-term positions in the leading cannabis companies to profit from the present market volatility. Before establishing a position, use technical indicators and chart patterns to determine the ideal entry points and take-profit zones. In addition, you can improve your ability to close transactions profitably by actively hunting for advantageous circumstances. Due to their penchant for volatility, the top cannabis stocks may be among the most interesting to watch in 2023.
---
MAPH Enterprises, LLC | (305) 414-0128 | 1501 Venera Ave, Coral Gables, FL 33146 | new@marijuanastocks.com