Marijuana Stocks For Your Watchlist In May 2023
In March and April of 2023, the cannabis sector and top marijuana stocks saw fresh lows after beginning 2023 with momentum. Due to issues with the supply chain, industry consolidation, stringent laws, and inflationary pressures, the cannabis business is experiencing financial challenges. The industry must demonstrate resilience in the face of a shortage of trained labor and insurer interest in providing market coverage. The profitability of cannabis enterprises in 2023 was seriously threatened by rising pricing and supply chain issues in 2022.
Canadian cannabis stocks are one segment of the cannabis industry with a reputation for high volatility.  2018 saw Canada become the second nation in the world after Uruguay to legalize cannabis for recreational use. As a result, entrepreneurs and companies now have additional opportunities to enter the market and benefit from the increasing demand for cannabis-related products. The Canadian marijuana stocks had a significant upside and momentum during the top of the cannabis stocks in 2021.
One tactic to benefit from the downward trend in the market is to make short-term investments in cannabis penny stocks. A penny stock is any share of stock that is offered for sale for less than $5. Opportunities may present themselves due to the penny stocks that deal in cannabis' well-known high degree of daily and monthly price volatility. The recent double-digit percentage returns on several of these stocks have benefited cannabis investors eager to participate in these high-risk/high-reward trades. Let's look at the 2 top marijuana penny stocks to add to your watchlist before May.
[Read More] Top Marijuana Penny Stocks To Watch Right Now
Top Canadian Marijuana Stocks To Watch Next Week
High Tide Inc. (NASDAQ: HITI)
Neptune Wellness Solutions Inc. (NASDAQ: NEPT)
High Tide Inc.
High Tide Inc. is a cannabis dispensary that manufactures and sells goods derived from cannabis. The company's portfolio comprises a reputable international manufacturer and distributor of cutting-edge smoking accessories and a well-known Canadian cannabis brand. The company's initial objective was to control the market for online accessory supplies. One hundred twenty-seven stores across Canada currently carry the High Tide brand. The UK is Blessed CBD's primary market, and High Tide bought the company in October 2021. The company raised its market share and outperformed all rivals to claim the top spot in Alberta's market with the opening of its 66th retail cannabis store. According to High Tide, the purchase of NuLeaf Naturals was the largest one the company has ever made.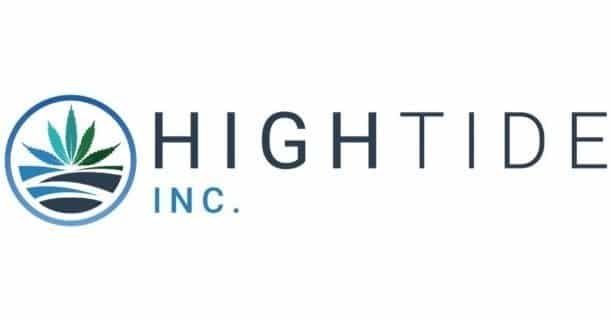 Revenue increased by 64% year over year and 9% sequentially in the company's first fiscal quarter of 2023, going from $72.2 million to $118.1 million. Additionally, from $23.0 million in the same period in 2022 to $32.2 million in the first fiscal quarter of 2023, the gross profit increased by 40% year over year and 9% sequentially. For locations open for operation during the first fiscal quarter of 2023 and 2022, same-store sales increased by 52% compared to the prior year. By launching ELITE, Canada's first cannabis-related paid loyalty club, the company continued to grow, and by January 30, 2023, membership had increased by 58% to 9,500.
HITI Stock Performance
The shares of HITI finished at $1.31 on April 21st, up 11.02% in the last month of trading. The stock is currently trading in a 52-week price range of $1.0340 to $3.85, down 14.94% year to date. HITI stock has an average price target of $7.41 per share, according to Tip Ranks analysts. In this example, the upside would be 465.65% over the current market price of $1.31.
[Read More] Top US Marijuana Stocks For Watchlist Before May
Neptune Wellness Solutions Inc.
Last year, Neptune Wellness Solutions Inc. merged totally with a consumer goods company. In the US, the company will provide a variety of CBD-infused beverages, such as flavored teas and lemonades. Neptune is changing from a sizable consumer goods company to a B2B hemp and cannabis extraction business. Currently, the company sells cannabis, nutraceuticals, cosmetics, personal care items, organic food, and cannabis to its consumers. The company elevated Jessica Adkins to Senior Vice President of Corporate Communications in October. Pre-rolls were added to Neptune's December Mood Ring product range in Ontario and Alberta.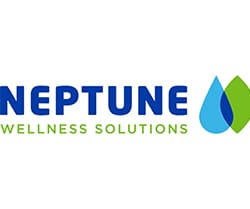 Net revenues fell from $12.5 million in the same period last year to $12 million in the second fiscal quarter of 2023. Nevertheless, the second quarter of the fiscal year saw a gross profit of $1.1 million as opposed to a loss of $(1.2) million in the same quarter the year before. The company's net loss in the second quarter grew to $37.3 million from $12.1 million in the comparable first quarter of fiscal 2022. Vital Sprout's annual revenue climbed by 19% to $8.4 million.
NEPT Stock Performance
NEPT stock closed at $0.6720 on April 21st, up 39.10% in the last month of trading. The stock has a 52-week price range of $0.23-$6.65, up 113.27% year to date.
[Read More] 3 Marijuana Stocks For Your End Of Week Trading
Canadian Pot Stocks And Short Term Trading In May
In general, identifying the top cannabis companies on the market may be improved by looking at their financials and press releases. To profit from the current market volatility, a select group of seasoned investors is actively trading short-term holdings in the top cannabis companies. Use technical indicators and chart patterns to identify the best entry points and take-profit areas before establishing a position. In addition, by systematically looking for advantageous setups, you can profitably increase your ability to execute trades. The best Canadian marijuana stocks may be among the most compelling ones to follow in 2023 due to their history of volatility.
---
MAPH Enterprises, LLC | (305) 414-0128 | 1501 Venera Ave, Coral Gables, FL 33146 | new@marijuanastocks.com