Cannabis Investing This Friday? 3 Marijuana Stocks For You
For some marijuana stock investors, this current volatility has played in their favor. Often when a sector shows volatility it leads to a momentary rise and an inevitable fall. Once the pullback sets in this is a chance to find some of the top marijuana stocks to buy. Most of the cannabis sector performs with a level of unpredictable trading. That is why many have had to change their style of trading when it comes to cannabis stocks.
One part is being able to adjust your trading style to how the sector is reacting. This is why being able to take advantage of market volatility and being better prepared for future trading. As mentioned above when there has been a recovery for marijuana stocks they do not last for long. The quick pops and falls are what have been tough for some to adjust to. Yet this is the current behavior of the sector for those looking to make a profit.
Like any stock cannabis investing takes time patience and a lot of thorough research. The more due diligence you do the better odds you will have of taking strong profits. Just keep in mind that nothing is guaranteed and just as quickly as marijuana stocks can rise they can fall. This is why having a strategy that allows you to adapt to the sector is also important. Below are several marijuana stocks to watch as trading continues in the cannabis sector.
Top Marijuana Stocks To Watch Today
Trulieve Cannabis Corp. (OTC:TCNNF)
Jushi Holdings Inc. (OTC:JUSHF)
TPCO Holding Corp. (OTC:GRAMF)
Trulieve Cannabis Corp.
Trulieve Cannabis Corp. together with its subsidiaries operates as a medical cannabis company. The company cultivates and produces products in-house and distributes its products to Trulieve branded stores (dispensaries) in Florida, as well as through home delivery. The company announced its April 2023 event participation.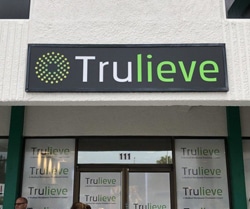 Also in recent company news, Trulieve has opened another dispensary in Palatka, FL.
Benzinga Cannabis Capital Conference, April 11-12, 2023: Chief Marketing Officer Gina Collins will participate in a panel discussion on Tuesday, April 11th at 10:10 AM.
Jushi Holdings Inc.
Jushi Holdings Inc. is a vertically integrated cannabis company that engages in the cultivation, processing, retail, and distribution of medical and adult-use products. It focuses on building a portfolio of cannabis assets in various jurisdictions across the United States.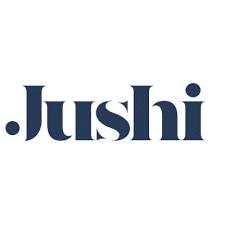 Recently the company announced it dismissed its auditor Marcum LLP ("Marcum") on April 19, 2023. So Jushi engaged Macias Gini & O'Connell LLP as its new auditor effective April 20, 2023.
[Read More] Top Marijuana Penny Stocks To Watch Right Now
TPCO Holding Corp.
TPCO Holding Corp. cultivates, manufactures, distributes, whole sells, retails, and sells cannabis and cannabis products. On March 31st the company reported its preliminary fourth quarter and full 2022 year financial results.

Q4 and FY 2022 Financial Highlights
Q4 and FY 2022 net sales from continuing operations were $20.0 million and $83.6 million respectively.
Gross profit from continuing operations was $6.7 million, or 33% of net sales in for Q4 2022, and $26 million, or 31% of net sales in FY 2022.
Q4 2022 net loss from continuing operations was $41.0 million and a FY 2022 net loss of $237.7 million.
[Read More] Best Marijuana Stocks To Buy Now? 3 To Watch Today
Adjusted EBITDA loss from continuing operations was $14.4 million in Q4 2022 and $71.8 million in FY 2022, respectively.
Cash and cash equivalents totaled $93.7 million as of December 31, 2022
---
MAPH Enterprises, LLC | (305) 414-0128 | 1501 Venera Ave, Coral Gables, FL 33146 | new@marijuanastocks.com