Top Cannabis Stocks For Short-Term Strategies
Are the best marijuana stocks on your watchlist for April? After experiencing a significant decline over the past two years, the majority of the cannabis sector is currently trading close to new lows as 2023's first quarter comes to a close. Actually, most cannabis stocks are currently trading at comparable prices to those of penny stocks. A penny stock is any share of stock that is offered for sale for less than $5. Short-term and day trading tactics are used by investors who wish to generate short-term profits by quickly purchasing and selling stocks.
In general, the marijuana industry is expected to expand as it has in recent years in the years to come. Many individuals think marijuana may be used for a wide range of therapeutic and recreational purposes and that it has the potential to grow into a very profitable industry. One tactic to benefit from the downward trend in the market is to make short investments in cannabis penny stocks.
Opportunities may present themselves due to the cannabis penny stocks' well-known high daily and monthly price volatility. The recent double-digit percentage returns on several of these stocks have benefited cannabis investors eager to participate in these high-risk/high-reward transactions. In general, most of the biggest cannabis companies in the United States are currently trading for pennies on the dollar. The top 3 marijuana penny stocks to add to your watchlist in April are examined in this article.
[Read More] 3 Marijuana Stocks To Buy And Watch In April?
Best Marijuana Stocks Under $1 For April Watchlist
TILT Holdings Inc. (OTC: TLLTF)
Columbia Care Inc. (OTC: CCHWF)
Fire & Flower Holdings Corp. (OTC: FFLWF)
TILT Holdings Inc.
TILT Holdings Inc., an international market specialist, may be able to assist cannabis entrepreneurs in developing a global brand. The primary markets for the companies are the European Union, the United States, Canada, Israel, Mexico, and South America. To be clear, TILT has a huge portfolio of businesses that provide hardware, software, production, and manufacturing to other top cannabis companies. The business normally provides the best inhalation apparatus for cannabis-based medicines to the American and European markets.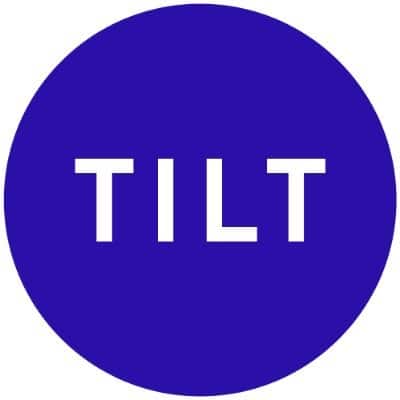 From $54.1 million in the same period last year to $44.3 million in Q4 2022, revenue fell. Gross profit decreased from Q4 2021's gross profit of $11.2 million to Q4 2022's gross profit of $8.3 million, or nearly 19% of revenue. The business reported a net loss of $73.1 million for the three months that ended on December 31, 2022, as opposed to a loss of $20.1 million at the same time last year.
In 2022, the corporation earned $174.2 million in revenue, down from $202.7 million the previous year. Gross profit decreased from the prior year's gross profit of $50.2 million, or nearly 25% of revenue, to $38.2 million, or about 22% of revenue, for the year ended December 31, 2022. The net loss for the twelve months ended December 31, 2022, was $107.5 million as opposed to the net loss for the prior year of $35.1 million. The net loss was primarily caused by the goodwill impairment recorded in the fourth quarter.
TLLTF Stock Performance
TLLTF stock is trading at $0.0675 on April 11th, down 9.09% in the past month of trading. In this case,  the stock has a 52-week price range of $0.029-$0.28 and is up 67.49% year to date.
[Read More] Best Ancillary Cannabis Stocks April 2023
Columbia Care Inc.
Columbia Care Inc.'s territory could significantly grow in the New York region. The business, which is among the largest producers of cannabis on the East Coast, just acquired a 34-acre Long Island facility. At the present time, Columbia Care has 131 locations, including 33 cultivation and processing centers, 95 dispensaries, and 18 US cities. The business opened a marijuana dispensary at its initial location in Missouri in October 2021. The location of the third gLeaf dispensary in Virginia has been made known to the corporation. The largest MSO in the US, Cresco Laboratories Inc. (OTC: CRLBF), acquired Columbia Care on March 23 for a $2 billion total enterprise value.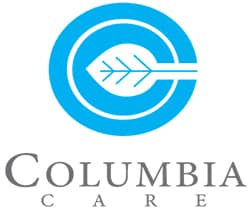 According to corporate projections, revenue will increase by 2.4% a year to $133 million in the third quarter of 2022. Gross profit for the company rose 2.5% QoQ to $52 million. As wholesale sales climbed by 14% sequentially, retail revenue increased by only 0.4% compared to Q2 2022, dramatically raising EBITDA. In addition, adult usage hours will be completely established in New Jersey's retail businesses by June 2022. Over the previous three months, market sales increased by more than 85%, and wholesale growth outperformed quarterly growth by a factor of more than five.
There were no brand-new retail outlets opened in Q3. At the conclusion of the quarter, the firm opened Carytown, its fifth retail location in Virginia, increasing the total number of dispensaries to 85. On February 6, Columbia Care celebrated the start of marijuana sales for adult use in Missouri. In February, the company also unveiled PRESS 2.0, a new line of specially made cannabis tablets.
CCHWF Stock Performance
CCHWF stock closed on April 11th  at $0.5034, down 15.73% in the last month of trading. Currently, the stock has a 52-week range of $0.4080-$2.80, down 32.89% year to date. According to analysts at CNN Business, CCHWF stock has a 12-month average price target of $1.53 per share. In this case, this is an upside of 206.44% from its last trading price of $0.5034.
[Read More] 2 Top Marijuana Stocks For Cannabis Investing 2023
Fire & Flower Holdings Corp.
In Canada, Fire & Flower Holdings Corp. owns and operates around 85 corporate-owned adult-use cannabis enterprises. To boost the company's high-margin income streams, Hifyre Inc., a completely owned technical development subsidiary, is developing a comprehensive retail business strategy. In addition, thanks to a fantastic license arrangement with American Acres, Fire & Flower has effectively entered the US cannabis market. Fire & Flower will have access to the cannabis markets in California, Arizona, and Nevada thanks to the licensing agreement and acquisition option with American Acres. It was also made known that BDSA and Hifyre, a division of Fire & Flower, had formed a strategic partnership. In the US, BDSA is a well-known analytics firm.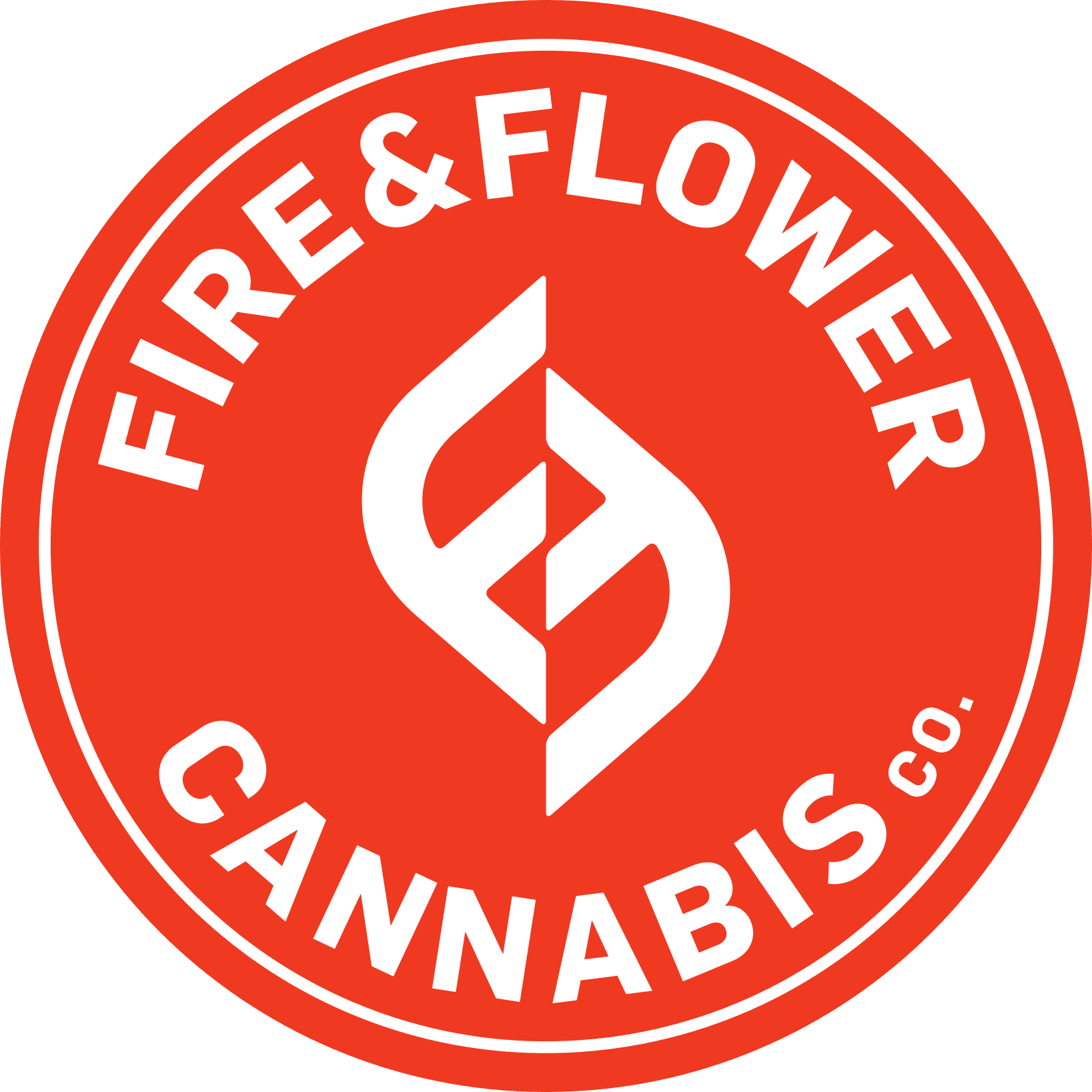 Data from Fire & Flower show that the combined revenue for the fourth quarter's nine weeks was $30.5 million, and the combined gross profit was $7.4 million. Also, the company's retail gross margin percentage for the nine-week period that concluded on December 31, 2022, was 25.4%, reflecting a second consecutive quarterly improvement from Q2 2022's 23.4% and Q3 2022's 24.2%. For the nine-week fourth quarter of 2022, the company's Adjusted EBITDA was negative $3.8 million due to restructuring, integration-related expenses, and other one-time charges.
For the 48-week fiscal year 2022, Fire & Flower generated consolidated revenues of $156.0 million, and for the nine-week fourth quarter, they generated $30.5 million. Moreover, consolidated gross profit for the 48-week fiscal year 2022 was $41.1 million (or 26.4% of revenue); for the third quarter's nine weeks, it was $7.4 million (or 24.3% of revenue). Notably, the company experienced net losses of $89.5 million for the fiscal year 2022.  These losses included restructuring and impairment costs of $45.7 million and $21.5 million for the corresponding periods.
FFWF Stock Performance
FFLWF stock closed on April 11th at $0.80, down 37.60% in the last month of trading. In this case, the stock has a 52-week price range of $0.696-$3.90 and is down 4.52% year to date.
Penny Pot Stocks To Watch In April
In general, examining their financials and press releases may simplify pinpointing the leading cannabis companies. A number of seasoned investors are actively trading short-term positions in the leading cannabis companies. This allows them to profit from the present market volatility. Before taking a position, use technical indicators and chart patterns to determine the ideal entry points and take-profit zones. In addition, you can improve your capacity to conduct transactions profitably by methodically searching for advantageous setups. Due to their penchant for volatility, the top marijuana stocks may be among the most interesting to watch in 2023.
---
MAPH Enterprises, LLC | (305) 414-0128 | 1501 Venera Ave, Coral Gables, FL 33146 | new@marijuanastocks.com