The Best Marijuana Stocks For April 2023
Marijuana stock investors are searching for the next best opportunity. Yet with the cannabis sector still developing this can happen in many ways. For most investing in a cannabis startup can be a lot more work money and risk a person has to offer. The road less traveled for many is to find the best marijuana stocks to buy. However, if you have the financial means and resources to start your own cannabis company it may pay off down the line.
Right now many are setting investment plans for the future of the cannabis industry. There are many publicly traded cannabis companies that are working to push the cannabis industry forward. Some have been more successful than others but their results bring more confidence to investors. Now nothing in the cannabis sector is promised which is why it is important to have a strategic plan that allows you to adapt to any market changes.
Especially with how volatile the sector can get just as quickly as a company is up and fast as it can drop. As mentioned above the industry is still developing as there is no set federal reform yet. There is an ongoing battle to establish better comprehensive reform. Until such time investors are taking advantage of this current volatility as they keep a close eye on the top marijuana stocks to watch.
Marijuana Stocks For Your 2023 Watchlist
Organigram Holdings Inc. (NASDAQ:OGI)
Neptune Wellness Solutions Inc. (NASDAQ:NEPT)
Organigram Holdings Inc.
Organigram Holdings Inc. through its subsidiaries, engages in the production and sale of cannabis and cannabis-derived products in Canada. On April 4th the company announced it will report its Q2 fiscal 2023 results.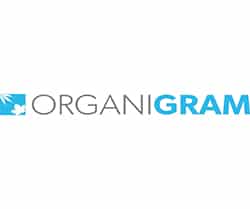 The company will host a conference call to discuss its results. Also, Organigram announced it has dedicated more focus to vapes with a strategic investment in Greentank.
[Read More] Top Marijuana Stocks To Watch 2nd Week Of April
3-31-23 (KEY POINTS)
Organigram's deal with Greentank which brings new heating technology is anticipated to grow Organigram's vape market position with plans to launch prior to the end of its current fiscal year
Investment includes 18-month exclusivity right in Canada for the new technology incorporated into 510 vape cartridges
$4 million USD (~$5.5 million CAD) strategic investment for a minority interest in the parent of Greentank
[Read More] How To Find Top Marijuana Stocks To Buy
Neptune Wellness Solutions Inc.
Neptune Wellness Solutions Inc. operates as a diversified and fully integrated health and wellness company. On March 31st the company reported its fiscal Q3 results.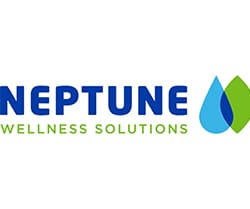 Q3 2023 Financial Highlights
Consolidated net sales for Q3 totaled $12.2 million, down $2.5 million from the prior year Lost cannabis sales versus the prior year amounted to $3.5 million.
Gross profit in Q3 was $1.9 million, a gross margin of 15.4% of net sales, up from 11.3% for the same period last year.
SG&A expenses for the quarter totaled $8.7 million compared to $18.4 million for the same period last year.
Net loss of $497 thousand dollars for the third quarter compares to a net loss of $16.8 million in the prior year.
Adjusted EBITDA loss for the quarter totaled $5.1 million compared to a $14.2 million loss for the same quarter last year.
---
MAPH Enterprises, LLC | (305) 414-0128 | 1501 Venera Ave, Coral Gables, FL 33146 | new@marijuanastocks.com