Investing In Cannabis Stocks For April 2023
Do you intend to purchase marijuana stocks in 2023? In 2022, the cannabis industry's ancillary stock market faced severe losses. Cannabis ancillary companies aid the cannabis industry but don't deal directly with the actual plant. Several companies routinely assist the cannabis sector. The cannabis industry benefits from suppliers of lighting and growing equipment.
The continued growth of legal cannabis markets is one development that may affect the ancillary cannabis sector in 2023. Demand for associated products and services is anticipated to rise as more states and nations legalize cannabis for medical or recreational use. This may open doors for new market entrants and encourage established companies to broaden their product lines. Day traders and swing traders often profit the most when trading in a market like this. Some long-term investors also elect to use short-term trading tactics on top of their sizable long-term investments in the cannabis sector.
Investors can currently purchase several of these marijuana stocks at significant discounts. For potential cannabis investors, many of these stocks may be the best long-term entry points or present an opportunity to profit from recent market volatility. Below is a list of the top 2 ancillary marijuana stocks to watch in April 2023.
[Read More] 2 Top Marijuana Stocks For Cannabis Investing 2023
Ancillary Marijuana Stocks To Watch In April 2023
GrowGeneration Corp. (NASDAQ: GRWG)
The Scotts Miracle-Gro Company (NASDAQ: SMG)
GrowGeneration Corp.
GrowGeneration Inc. is renowned for operating and supplying hydroponic and organic growing facilities in the US. The business offers a variety of hydroponic, organic, and lighting alternatives to cannabis growers. GrowGen currently owns and operates 60 organic gardening enterprises across the US. Upkeep of the GrowGeneration.com website has always been one of our top priorities. The website has evolved into a one-stop e-commerce destination with over 10,000 products, spanning from nutrition to lighting technology. During the next five years, the company plans to add more than 100 more locations in order to expand across the nation. In the third quarter of 2021, the company will construct the largest hydroponic garden facility in Los Angeles County.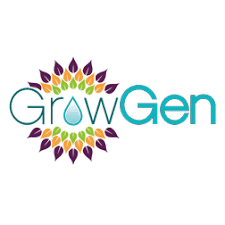 The company reported its 2022 fourth quarter and full-year results on March 15. Notably, same-store sales fell by 51.9% in the fourth quarter, and net revenues, which came in at $54.5 million, fell by more than 40%. Moreover, the gross profit fell from $23.1 million, or 25.5% of net revenues, to $9.6 million, or 17.6% of net revenues. Compared to Q4 2021, when GrowGen had a net loss of $4.1 million, or $(0.07) per diluted share, Q4 2022 had a net loss of $15.0 million, or $(0.25) per diluted share. The corporation had earlier specified a target range of $278.2 million for net revenue; however, real net revenue for 2022 fell by about 34.2%.
GrowGen anticipated net sales in the $250 million to $270 million range for its 2023 estimate. Moreover, Adjusted EBITDA for the entire year of 2023 turned a $1 million profit from a $4 million loss. Net revenues for the first quarter of 2023 will be between $55 and $57 million, with an adjusted EBITDA loss of $2 to $4 million.
GRWG Stock Performance
On April 10th, the shares of GRWG finished at $3.30, down 11.76% in the last month of trading. GRWG stock is down 15.82% year to date, with a 52-week price range of $2.92-$8.67. According to CNN Business analysts, GRWG stock has a 12-month median price target of $4.28 per share. This would forecast a 29.94 percent increase over the last transaction price of $3.30.
[Read More] Top US Marijuana Stocks Under $2 For April 2023
The Scotts Miracle-Gro Company
Scotts Miracle-Gro, the world's largest name-brand consumer lawn and garden item maker, has entered the cannabis market. Hawthorne Gardening, a wholly-owned subsidiary of the business, provides hydroponic equipment, lights, and fertilizers for cannabis production. In January, Scotts added True Liberty Bags and Luxx Lights to its Hawthorne collection. The acquisition will enable Hawthorne to broaden the scope of its already impressive array of lighting products. Hawthorne's outlook for the year hasn't changed despite a decline in revenue.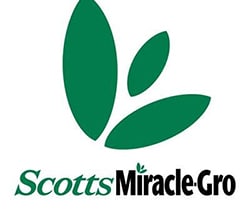 For the three months that ended on December 31, 2022, overall sales decreased by 7% to $526.6 million. Consumer-related sales in the United States increased 8% to $369.0 million from $342.4 million in 2017. Sales for the Hawthorne segment dropped 31% from $190.6 million in the same quarter last year to $131.5 million this quarter, showing the hydroponic industry's persistent challenges. The company reported a GAAP loss of $64.7 million, or $1.17 per share, versus a loss of $50.0 million, or $0.90 per share, in the prior year. In March, the company paid out a $0.66 dividend. The company's equity has a 3.4% dividend yield, an enticing rise in shareholder earnings.
SMG Stock Performance
SMG stock closed at $76.50 on April 10th, down 10.05% from last month. Currently, the stock has a 52-week price range of $39.06-$120.66 and is up 57.44% year to date. According to analysts at CNN Business, SMG stock has a 12-month price target of $80.00 per share. This forecast represents an increase of 4.58% from its last trading price of $76.50.
[Read More] Marijuana ETFs To Buy In 2023? 3 To Watch For April
Investing In Ancillary Pot Stocks In 2023
By examining their financial accounts and press announcements, you might be able to determine which cannabis businesses are the best on the market. Several seasoned traders are actively placing short-term trades on well-known cannabis companies to profit from the present market volatility. Before starting a position, use technical indicators and chart patterns to help you identify the best market opportunities. Your chances of success will rise if you search for trade opportunities. Due to the volatility of the leading marijuana companies, these might be some of the best marijuana stocks to follow this month.
---
MAPH Enterprises, LLC | (305) 414-0128 | 1501 Venera Ave, Coral Gables, FL 33146 | new@marijuanastocks.com