Top Marijuana Stocks In The US Cannabis Market
In 2023, do you plan to invest in the top US marijuana stocks? In 2023, more expansion of the cannabis market in the United States is anticipated. There will probably be more cannabis companies operating in the US as more states legalize cannabis for medical and recreational purposes. As competition intensifies, established companies will try to increase their market share, and new startups will probably appear to satisfy the rising demand for cannabis products.
The industry may undergo additional consolidation as bigger businesses acquire smaller ones to gain access to their technology, patents, and knowledge. Additionally, the market may become more regulated, which might provide cannabis businesses with both benefits and challenges. Nevertheless, it is projected that the US cannabis industry will grow over the coming years, driven by a change in public opinion, increased legalization, and the possibility of large profits.
It is crucial to remember that a variety of factors, such as adjustments to governmental laws and regulations, changes in consumer tastes, and shifting market dynamics, could impact the industry's future. Grand View Research estimates that the US cannabis market could be worth $ 10.8 billion in 2021 and will increase at a CAGR of 14.9% between 2022 and 2030. Investors may profit from the current market fall by utilizing the sector's broad rebound. These 2 US marijuana stocks may end up on your watchlist in 2023.
[Read More] 3 Marijuana Stocks You Should Know In 2023
Top Cannabis Stocks To Watch Before May
Green Thumb Industries Inc. (OTC: GTBIF)
Glass House Brands Inc. (OTC: GLASF)
Green Thumb Industries Inc.
Green Thumb Industries Inc. is a key player in the cannabis consumer packaged goods (CPG) sector in the United States. Currently, Green Thumb runs 77 locations throughout 15 states. With more on the coming, GTI will soon have 111 retail licenses. In 2021, GTI will open a Cookies on the Las Vegas Strip in accordance with the terms of the first agreement with the privately held Cookies Brand. The launch of Green Thumb's marijuana business in Virginia has been announced following the company's successful acquisition of Dharma Pharmaceuticals. Through the acquisition of Leafline Industries, the company entered the Minnesota market. In April, the company revealed its 77th Rise site.
Green Thumbs Latest Financial Results
At the end of February, Green Thumb revealed its financial results for the fourth quarter and the entire 2022 year. The total revenue for the fourth quarter of 2022 was $259.3 million, an increase of 6.4% over the $243.6 million from the fourth quarter of 2021. The overall income for the entire year of 2022 climbed by 13.9% to $1.0 billion. Revenue from acquisitions made in 2021 and the legalization of adult-use sales in New Jersey, which took effect on April 21, 2022, were the key drivers of the revenue growth in the fourth quarter. The fourth quarter of 2021 saw a total retail revenue increase of 14.2%, and the entire year of 2022 saw a 24.1% increase.

Compared to the fourth quarter of 2021, when it was $128.6 million or 52.8% of revenue, the gross profit for the fourth quarter of 2022 was $124.0 million, or 47.8%. The gross margin for the entire year was $504.0 million, or 49.5% of revenue, as opposed to $491.9 million, or 55.1% in 2021. In contrast to the prior year's fourth-quarter net gain of $22.8 million, or $0.10 per basic and diluted share, the company's fourth-quarter 2022 net loss was $51.2 million, or ($0.22) per basic and diluted share. A total of $12.0 million net income, or $0.05 per basic and diluted share, was earned in 2022.
GTBIF Stock Performance
On April 24th, GTBIF shares finished at $6.86, down 12.57% in the trading month. Currently, the stock has a 52-week price range of $6.60-$16.50 and is down 20.57% year to date.  According to analysts at CNN Business, GTBIF stocks have a 12-month average price target of $15.02 per share. In this case, this would represent an increase of 118.85% from its last trading price of $6.86.
[Read More] Top Cannabis Stocks To Watch Before May 2023
Glass House Brands Inc.
Glass House Brands Inc., a vertically integrated hemp and cannabis company, serves one of the country's fastest-growing industries. The company concentrates on the California market, where it creates cutting-edge, environmentally friendly brands to satisfy the demands of clients in diverse industries. Some of the company's well-known goods include Forbidden Flowers, Glass House Farms, and Mama Sue Wellness. The business will invest in a 5.5 million square foot greenhouse in Southern California in September 2021. Mark Vendetti is the new company's chief financial officer. A well-known California edibles company, PLUS, was acquired for $25.6 million in December.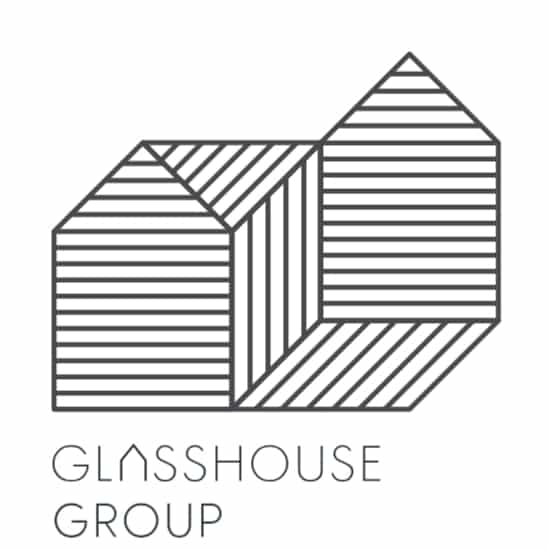 Glass House reported record fourth-quarter revenue of $32.2 million, up 14% sequentially, in its full-year 2022 results. Also, from $8.7 million in Q3 2022 and $(0.4) million in Q4 2021, gross profit climbed to $10.2 million in Q4 2021 from $8.7 million. In Q3 2022, the gross margin increased to 31% from Q4 2021's 2%. The company's new California Farm boosted its wholesale biomass production and sales as well as its retail reach in 2022, which resulted in a 31% increase in net revenues to $90.9 million from 2021. In contrast to the $(9.1) million in Q4 2021 and the $(2.7) million in Q3 2022, the adjusted EBITDA for the quarter was $(2.6) million.
Due to the company's new California Farm's increased wholesale biomass production and sales as well as the development of its retail reach, net revenues for 2022 jumped by 31% to $90.9 million from 2021. Due to the additional revenue from the four retail outlets we bought in the third quarter, our retail revenues rose by 23% from 2021 to $26.7 million. The company forecasted first-quarter revenue of $27 million to $29 million.
GLASF Stock Performance
GLASF stock ended at $2.95 on April 24th, down 4.98% in the last month's trading. Currently, the stock has been trading in a 52-week range of $1.78-$4.71. GLASF stock is up 54.45% year to date.
[Read More] 2 Marijuana Stocks To Buy In Todays Stock Market?
Best US Pot Stocks And Short term Trading Strategies
You might find the top cannabis businesses on the market by looking at their financials and press releases. At the present time, several seasoned investors are actively trading short-term stakes in the leading cannabis companies to benefit from the current market volatility. Prior to establishing a position, use technical indicators and chart patterns to determine the ideal entry points and take-profit zones. You can boost your chance of executing lucrative trades by continuously hunting for advantageous positions. Due to its volatility, the most well-known marijuana stocks in the US may be among the best pot stocks to watch in 2023.
---
MAPH Enterprises, LLC | (305) 414-0128 | 1501 Venera Ave, Coral Gables, FL 33146 | new@marijuanastocks.com