2 Marijuana Stocks For Cannabis Investing 2023
Marijuana stock investors are staying patient waiting to capture the upside of the market. Much of the sector as many know can be quite volatile. What that means is the way the sector trades can change without any indication. Still with how progressive the cannabis industry has become there are new opportunities to be had. The cannabis industry is still young and evolving in the midst of this growth has come moments for investing.
Over the last year or so the sector has faced a big drop in trading. Even with this decline there is still hope to be had for the future. To be specific once there is a drop in the sector this is usually the time when people begin to look for the top marijuana stocks to buy. Now just because a company is thriving out of the market does not mean it will trade with the same success. Although how successful a company is can play a factor in which marijuana stocks could recover before others.
Right now with a lack of federal reform much of cannabis stocks are feeling the impact of volatility. Yet even still there are ways to remain profitable and find top marijuana stocks to watch for overall better trading. The companies below are a few pot stocks to keep on your radar heading into next month.
Top Marijuana Stocks For Your 2023 Watchlist
Village Farms International, Inc. (NASDAQ:VFF)
Aurora Cannabis Inc. (NASDAQ:ACB)
Village Farms International, Inc.
Village Farms International, Inc. together with its subsidiaries, produces, markets, and sells greenhouse-grown tomatoes, bell peppers, and cucumbers in North America. It operates through four segments: Produce, Cannabis-Canada, Cannabis-U.S., and Energy.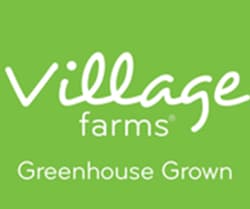 In recent news, the company announced it will report its first-quarter financial results. This will take place on Wednesday, May 10th, at 7:00 AM. A conference call will be held the same day at 8:30 am.
[Read More] 2 Marijuana Stocks To Buy In Todays Stock Market?
Aurora Cannabis Inc.
Aurora Cannabis Inc. Together with its subsidiaries, produces, distributes, and sells cannabis and cannabis-derivative products in Canada and internationally. The company produces, distributes, and sells medical and consumer cannabis products in Canada.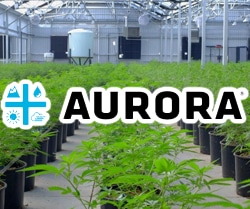 On April 24th the company announced it has repurchased an aggregate of approximately $22.3 million principal amount of its convertible senior notes. This was done in multiple transactions since the start of April 2023 at a total cash cost, including accrued interest, of $16.7 million and $5.3 million including accrued interest, satisfied by the issuance of an aggregate ~6.35 million common shares of Aurora.
[Read More] 3 Marijuana Stocks You Should Know In 2023
In total, these transactions will save Aurora $2.6 million in annualized interest payments. Following the completion of these repurchases, Aurora will have approximately $79 million (US$59 million) of Notes outstanding. The purpose of the transactions was to reduce the Company's debt and annual cash interest costs, reinforcing our commitment to financial discipline.
---
MAPH Enterprises, LLC | (305) 414-0128 | 1501 Venera Ave, Coral Gables, FL 33146 | new@marijuanastocks.com