Cannabis Investing 2023 2 Marijuana Stocks To Watch
For those who want to find the best marijuana stocks to buy, there are some things to know. Initially, if you are not familiar with the cannabis sector and the companies within them it's best to learn about them. Build a list of different sectors and the top companies based on performance and progress both in and out of the market. Learn about the company's current and past financials and any recent or new projects in the works.
The more successful a company is as a business the better chances of seeing the company do well on the publicly traded side. Yet some companies that do not do well as a business at times tend to trade well. This is where judging risk and using good discernment when it comes to investing takes place. The cannabis industry is still young and growing so things can change without warning. That is why the more you know the better your odds of making the right investment choice.
Right now there is an increase in volatile trading which has played both a negative and positive for investors. Still with things evolving day by day the chance for new opportunities to emerge is high. Just make sure to keep a watchful eye on the sector for any market changes. The companies below are a few marijuana stocks to watch this last week of April.
Top Marijuana Stocks To Watch
Tilray Brands, Inc. (NASDAQ:TLRY)
Organigram Holdings Inc.(NASDAQ:OGI)
Organigram Holdings Inc.
Organigram Holdings Inc. through its subsidiaries, engages in the production and sale of cannabis and cannabis-derived products in Canada. In recent news, the company reported its second-quarter fiscal 2023 results.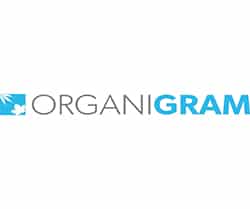 FINANCIAL HIGHLIGHTS
Net revenue of $39.5 million, up 24% from $31.8 million in the same prior-year period.
Adjusted Gross Margin1 of $13.4 million or 34%, compared to $8.3 million or 26% in the same prior year period, reflecting improvements from increased efficiencies, higher sales volume, and increased international sales.
Adjusted EBITDA1 of $5.6 million, the fifth consecutive quarter of positive Adjusted EBITDA, compared to Adjusted EBITDA of $1.6 million in the same prior year period.
[Read More] Marijuana Stocks With Upside In April 2023
Words From The Company
"We are pleased with our results in a quarter with typical seasonality. Our market position remains competitive, supported by our leading brand portfolio, strong international sales, and customer-focused innovation," said Beena Goldenberg, Chief Executive Officer.
Tilray, Inc.
Tilray, Inc. is a cannabis consumer packaged goods (CPG) corporation with operations in South America, Europe, Australia, and the United States. In general, the corporation has positioned itself as one of the most prosperous cannabis businesses in the world because of its dominance in the Canadian market. In addition, Tilray has expanded its business by entering the American market. Tilray was the first business to grow and sell medical marijuana in Germany.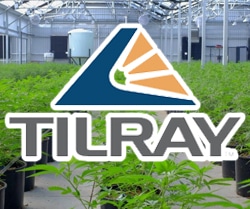 According to the company, meals and beverages containing CBD are especially well-liked in the US and Canadian markets. Tilray and Great North Distributors' partnership in 2021 aims to speed up the growth of Canada's legal marijuana market.
For the second quarter of fiscal 2023, Tilray reported net revenue of $144.1 million, or $157.6 million in constant currency. Tilray also produced $29.2 million in operating cash flow and $25.4 million in free cash flow. Also, the company produced positive Adjusted EBITDA for the fifteenth straight quarter.
[Read More] Investing In Marijuana Stocks 2023
Tilray continues to dominate the European marijuana market for medical and recreational use. The gross profit climbed by 22% to $40.1 million from the prior year. The adjusted gross margin stayed at 29% as compared to the same time last year.
---
MAPH Enterprises, LLC | (305) 414-0128 | 1501 Venera Ave, Coral Gables, FL 33146 | new@marijuanastocks.com