Top Cannabis Stocks To Watch In May
Do you intend to make a 2023 investment in the leading US marijuana stocks? In general, the cannabis market in the US is expected to grow much more in 2023. As more states legalize cannabis for medical and recreational uses, there will likely be more cannabis businesses operating in the US. Successful companies will want to take more of the market as the rivalry heats up, and new companies will probably spring up to meet the expanding demand for cannabis products.
This month, bipartisan US House and Senate lawmakers reintroduced the SAFE Banking Act, reviving the cannabis market. In addition, the sector may continue to consolidate as larger businesses acquire smaller ones to acquire their technology, patents, and knowledge. Additionally, the industry may become more regulated, which could be advantageous and difficult for cannabis businesses. Despite this, it is projected that the US cannabis industry will grow over the next years due to a change in public opinion, increased legality, and the possibility of substantial profits.
A number of factors, including modifications to governmental policies and legislation, shifts in customer tastes, and altered market dynamics, could impact how the industry develops in the future. In fact, according to Grand View Research, the US cannabis market will have a value of $ 10.8 billion in 2021 and will grow at a CAGR of 14.9% from 2022 to 2030. In general, investors can benefit from the recent market downturn by taking advantage of the sector's broad recovery. Before May, these 3 US marijuana stocks may need to be monitored.
[Read More] Looking For Marijuana Stocks To Buy Before May?3 To Watch Under $2
Top Us Cannabis Stocks To Watch 1st Week On May 2023
Cresco Labs Inc. (OTC: CRLBF)
Curaleaf Holdings, Inc. (OTC: CURLF)
Verano Holdings Corp. (OTC: VRNOF)
Cresco Labs Inc.
Cresco Laboratories is a cannabis corporation based in the United States with a vertically integrated corporate structure. Overall, the business presently leads the nation in the production of branded cannabis products. The business operates in 11 states and has 63 retail outlets and 20 manufacturing sites. The company opened its 28th dispensary in Florida in March, opening locations in Palm Harbor and Lake Worth.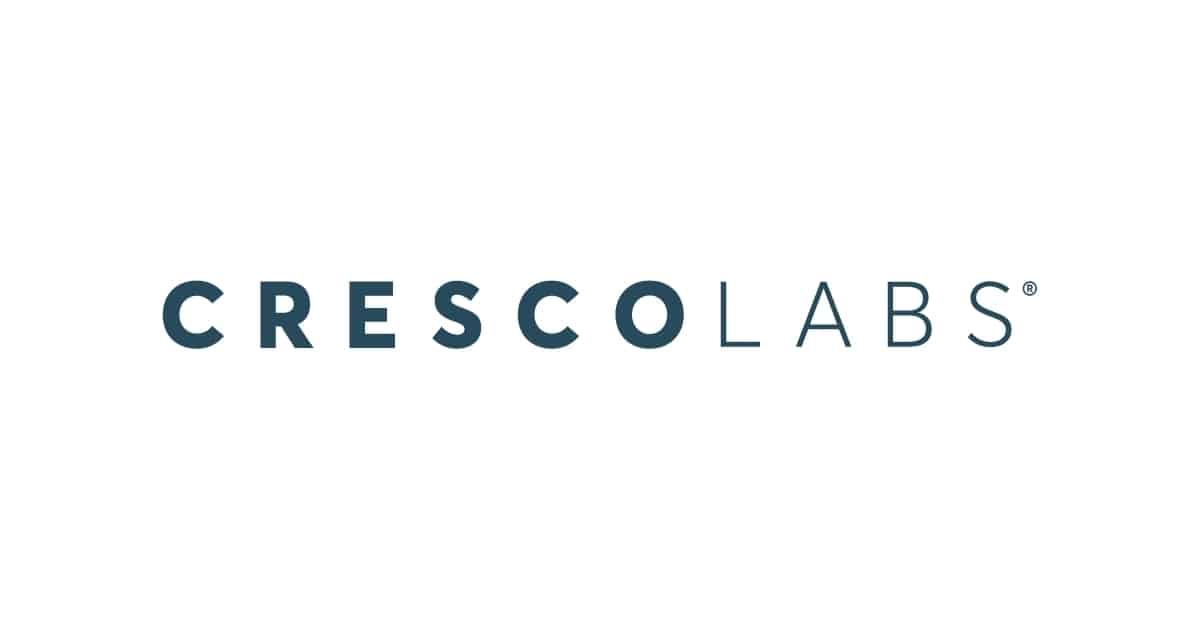 Cresco's fourth quarter and yearly results for the fiscal year 2022 were made public on March 16. The company reported fiscal year 2022 record revenues of $843 million, an increase of 3% over the previous year, excluding the California distribution activities shut down in 2021. Over the previous year, adjusted revenues grew by 6%. Cresco sold a record 61 million branded products, an increase of 37% from the prior year. The company's $215 million yearly net loss includes an impairment charge of $141 million.
Words From The CEO
"I want to congratulate the Cresco Labs team on how well they tackled the challenges of 2022. Despite the headwinds, the Cresco team generated a record $843 million of sales, a record 61 million branded units sold (+37% year-over-year), and a record 4.6 million retail transactions (+15% year-over-year). Our relentless focus on providing the highest perceived value to the consumer led Cresco Labs to have the number one most sold branded product portfolio in the U.S. for the second straight year. Cannabis made progress on its path to becoming one of the largest consumer product categories in the country. The limited legal cannabis industry reached over $25 billion2 in revenue and produced almost $4 billion in state tax revenue. The current estimated regulated-plus-illicit cannabis market in the U.S. is nearly the size of the U.S. beer industry. From our front-line position, we were disappointed that federal reform did not pass late last year, but last year's efforts have led to strong momentum for change with the new Congress. None of the challenges of 2022 change the long-term thesis and opportunity that is cannabis."

Charles Bachtell, CEO and Co-founder of Cresco Labs.
CRLBF Stock Performance
CRLBF shares finished on April 28th at $1.56, up 12.23% in the last five days of trading. The stock is presently trading in a 52-week price range of $1.30-$4.75, showing a 13.33 percent decrease year to date. According to analysts at CNN Business, CRLBF stock has a 12-month median price target of $2.91 per share. In this case, this represents an upside of 86.34% from its last trading price of $1.56.
[Read More] 3 Marijuana Stocks To Watch Before The Final Bell
Curaleaf Holdings, Inc.
Curaleaf Holdings, Inc., a multi-state cannabis merchant with 148 retail locations around the country, makes packaged cannabis products. Adven GmbH, a fully owned subsidiary of Curaleaf International, is officially advertising medicinal marijuana products in Germany. One of the most well-known brands in the country is Curaleaf's Select. In November, Curaleaf acquired Tryke Companies in order to grow into three additional states. Now, the company owns Arizona, Nevada, and Utah. On December 7, the Cannabis Sommelier Certification Program, Ganjier, and the Grassroots brand unveiled a ground-breaking partnership in cannabis education.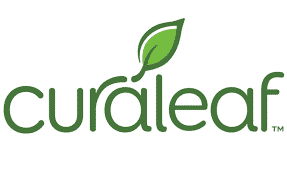 Curaleaf reported third-quarter revenue of $340 million in November, up 7% yearly and 1% sequentially. Additionally, in the third quarter of 2022, Adjusted EBITDA increased by 18% YoY to $84 million. The corporation generated operating cash flows of $60 million in the third quarter and $7 million in the first nine months of 2022. In comparison to the third quarter of 2021, the third quarter of 2022 sustained a net loss attributable to Curaleaf of $51 million as opposed to $55 million. On February 17, the business declared the launch of its 58th location—the 148th overall—in Florida. In April, the corporation will announce its results for the fourth quarter and 2022.
The New Jersey Cannabis Regulatory (CRC) changed course and voted to authorize Curaleaf's adult-use cannabis licenses, the business declared on April 17.  The company is scheduled to release its fourth quarter and fiscal year 2022 results on May 1st after the close.
CURLF Stock Performance
On April 28th, CURLF shares closed at $2.56, up 10.39% in the past five days of trading. The stock is currently trading in a 52-week range of $2.19-$7.90 and is down 40.43% year to date. According to analysts at CNN Business, CURLF stock has a 12-month average price target of $7.38 per share. In this case, this would represent an upside of 188.19% from its last trading price of $2.56.
[Read More] Best Marijuana Stocks To Watch For Momentum In May
Verano Holdings Corp.
Verano Holdings Corp. is a vertically integrated, multistate cannabis company in the US. The company sells high-end cannabis products under various brand names. At the present time, Verano controls 13 states, 125 dispensaries, and 14 production and processing facilities. Despite this, the business has 63 sites and is well-known in Florida. In addition, two of the company's retail brands, Zen LeafTM, and MÜVTM, run dispensaries catering to medical and adult-use clients. In Las Vegas, the business launched a drive-through dispensary on Flamingo Drive.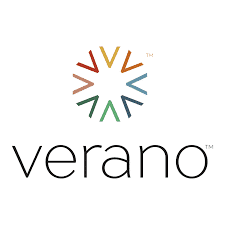 Verona reported record revenue of $879 million in March, an increase of 19% from the prior year. The fourth quarter of 2022 saw revenue of $226 million, up 7% from the year before but down 1% from the prior quarter. The company also made a gross profit of $103 million, or 46% of sales, in addition to that. An impairment charge of $229 million was included in the company's $(216) million Q4 2022 net loss. Verano has 125 dispensaries, 14 cultivation and processing facilities, and over one million square feet of total cultivation area. It operates actively in 13 states.
VRNOF Stock Performance
VRNOF shares closed at $2.98 on April 28th, down 8.76%% in the past five days of trading.  Overall, the stock has a 52-week price range of $2.58-$8.587 and is down 4.49% year to date. According to analysts at Tip Ranks, VRNOF stock has a 12-month average price target of $11.09 per share. In this case, this would represent an increase of 272.15% from its last trading price of $2.98.
[Read More] Best Cannabis REITs For Long-Term Investing In May 2023
Trading US Pot Stocks For May 2023
Overall, the value of these marijuana stocks in 2023 may rise due to many anticipated events in the coming months. In general, finding the top cannabis companies on the market might be simpler by looking at their financials and press releases. Several seasoned traders are actively placing short-term bets in the top cannabis companies to profit from the recent market instability. Before starting a trade, decide on the optimal entry and exit criteria utilizing technical indicators and chart patterns. Your chances of making profitable trades can be increased by actively searching for advantageous market setups. These could be some of the top US cannabis stocks to watch in May.
---
MAPH Enterprises, LLC | (305) 414-0128 | 1501 Venera Ave, Coral Gables, FL 33146 | new@marijuanastocks.com