Best Marijuana Stocks For Watchlist In May
Will you be investing in marijuana stocks in 2023? The cannabis industry's ancillary stock market suffered significant losses in Q1 2023. Companies that support the cannabis sector but don't work with the plant itself are known as cannabis ancillary businesses. Numerous businesses frequently support the cannabis industry. Equipment manufacturers and distributors of lighting are helpful to the cannabis sector.
One change that could impact the ancillary cannabis market in 2023 is the continuous expansion of legal cannabis markets. As more states and countries legalize cannabis for medical or recreational purposes, demand for related goods and services is expected to increase. This could provide opportunities for new market entrants and inspire incumbent businesses to diversify their product offerings. Day traders and swing traders frequently make the most money when trading in a market like this. In addition to their sizeable long-term investments in the cannabis industry, some long-term investors also adopt short-term trading strategies.
Several of these marijuana stocks are currently available to investors at substantial discounts. Many of these stocks may be the best long-term entry points for potential cannabis investors or offer a chance to profit from recent market volatility. The top 2 ancillary marijuana stocks to watch in May 2023 are listed below.
[Read More] 3 Top Marijuana Stocks For May 2023
Top Cannabis Stocks To Watch In May
GrowGeneration Corp. (NASDAQ: GRWG)
Agrify Corporation (NASDAQ: AGFY)
GrowGeneration Corp.
GrowGeneration Inc. is well-known in the US for running and providing hydroponic and organic growing facilities. The company provides cannabis producers with a range of hydroponic, organic, and lighting options. Currently, GrowGen owns and manages 60 organic gardening businesses in the US. One of our key concerns has always been maintaining the GrowGeneration.com website. With over 10,000 products ranging from nutrition to lighting technology, the website has developed into a one-stop e-commerce destination. The business intends to grow nationwide by opening more than 100 stores over the next five years. The company will build the biggest hydroponic garden facility in Los Angeles County during the third quarter of 2021.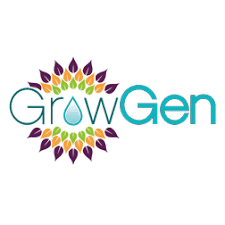 GrowGen's Latest Financial Results
On March 15, the business released its results for the fourth quarter and full year of 2022. Notably, net revenues, which totaled $54.5 million in the fourth quarter, decreased by more than 40%, while same-store sales dropped by 51.9%. Additionally, the gross profit decreased from $23.1 million, or 25.5% of net revenues, to $9.6 million, or 17.6% of net revenues. GrowGen saw a net loss of $15.0 million, or $(0.25) per diluted share, in Q4 2022 as opposed to a net loss of $4.1 million, or $(0.07) per diluted share, in Q4 2021. The company had previously set a target range of $278.2 million for net revenue, but for 2022, actual net revenue decreased by around 34.2%. The company is scheduled to release its first quarter 2023 results on May 9th after the market close.
GrowGen anticipated net sales in the $250 million to $270 million range for its 2023 estimate. Moreover, Adjusted EBITDA for the entire year of 2023 turned a $1 million profit from a $4 million loss. Net revenues for the first quarter of 2023 will be between $55 and $57 million, with an adjusted EBITDA loss of $2 to $4 million.
GRWG Stock Performance
On April 28th, the shares of GRWG finished at $3.42, up 5.88% in the last month of trading. GRWG stock is down 15.82% year to date, with a 52-week price range of $2.77-$8.63. According to CNN Business analysts, GRWG stock has a 12-month median price target of $4.28 per share. This would forecast a 25 percent increase over the last transaction price of $3.42.
[Read More] Looking For Marijuana Stocks To Buy Before May?3 To Watch Under $2
Agrify Corporation
Agrify Corporation, based in the United States, offers dependable equipment and software to the indoor farming business. The business provides vertical farming systems, LED grows lights, and integrated grow racks. With Agrify's innovative software and technology solutions, companies can operate at the highest levels of dependability, effectiveness, and quality while only spending a small amount of money. The company provides various services, including consulting, engineering, and construction. Recently, the business acquired Precision Extraction Solutions and Cascade Sciences, two renowned vendors of tools and support services for examining, processing, and extracting hemp and cannabis. Lab Society, a pioneer in cannabis extraction, distillation, and solvent separation solutions with a $10 million yearly turnover, was acquired by the company in February.

Agrify's revenue declined from $15.8 million for the same time in 2021 to $7.0 million in the third quarter of 2022. Revenue climbed by 51.4%, from $34.6 million in the same period last year to $52.4 million this year. In comparison to the same quarter last year, when the gross loss was $(380) thousand or (2.4%), the third quarter's loss was $(4.1) million, or (58.6%) of revenue. The most recent quarter's gross profit (loss) was $1.7 million, or 3.2% of revenue, as opposed to the prior year-to-date quarter's gross profit (loss), which was $393 thousand, or (1.1%) of revenue. For the forthcoming fiscal year 2022, Agrify forecasts adjusted sales of between $65 million and $70 million. In April, the company announced the completion of the total turnkey cultivation facility Denver Greens, pending final inspection.
AGFY Stock Performance
AGFY stock closed on April 28th   at $0.24, up 7.14% in the past five days of trading. Currently, the stock has a range of $0.14-$32.40 and is down 27.93% year to date. According to analysts at CNN Business, AGFY stock has a median price target of $1.68 per share. In this case, this would represent an upside of 583.39% from its last trading price of $0.24.
[Read More] Best Cannabis REITs For Long-Term Investing In May 2023
Top Ancillary Pot Stocks To Watch May 2023
By examining their financial accounts and press announcements, you might be able to determine which cannabis businesses are the best on the market. Many seasoned traders actively place short-term trades on well-known cannabis companies to profit from the present market volatility. Before starting a position, use technical indicators and chart patterns to help you identify the best market opportunities. Your chances of success will rise if you search for trade opportunities. Due to the volatility of the leading marijuana companies, these might be some of the best marijuana stocks to follow this month.
---
MAPH Enterprises, LLC | (305) 414-0128 | 1501 Venera Ave, Coral Gables, FL 33146 | new@marijuanastocks.com