Top Ancillary Marijuana Stocks On Watch For May
Are you trying to find the best marijuana stocks to invest in for the long term? In general, some of the most valuable cannabis stocks have experienced a decline in value, making them an attractive investment in 2023. One possible area for long-term investments for cannabis investors is ancillary marijuana stocks.
In general, real estate investment trusts, or cannabis REITs, are companies that own and manage real estate holdings used to cultivate and manufacture cannabis. These locations might contain warehouses, greenhouses, and other manufacturing, processing, and distribution facilities for cannabis products.
Additionally, Cannabis REITs allow investors to participate in the expanding cannabis market without buying stock in businesses that make or distribute the drug. Instead, they may make investments in the real estate assets that underpin the sector. Real estate investments typically have lower volatility than investments in individual equities, making this a potentially less hazardous way to invest in the cannabis market.
The cannabis industry's growth this year may present prospects for new investors. Many US cannabis companies are preparing to expand along with the market as it continues to see growth. The top 2 US cannabis REITs to watch before May are listed below.
[Read More] Marijuana Stocks To Buy And Watch 2023?
Best Marijuana REITs For May 2023
Innovative Industrial Properties, Inc. (NYSE: IIPR)
AFC Gamma, Inc. (NASDAQ: AFCG)
Innovative Industrial Properties, Inc.
The United States-based Innovative Industrial Properties, Inc. is a real estate investment company concentrating on the cannabis industry. 8.7 million square feet of currently available rentable space for the corporation are available, and 2.5 million square feet more will be soon. In addition, most of these structures are fully leased, with an average lease term of 16.4 years. Currently, the corporation owns 111 properties spread over 19 states. In addition to the additional $227.1 million in projected rent payments, IIP has already invested $2.4 billion in property improvements as of April. IIP anticipates that due to its continuous real estate investments, notably in Pennsylvania and Massachusetts, its lease portfolio will expand significantly in 2022.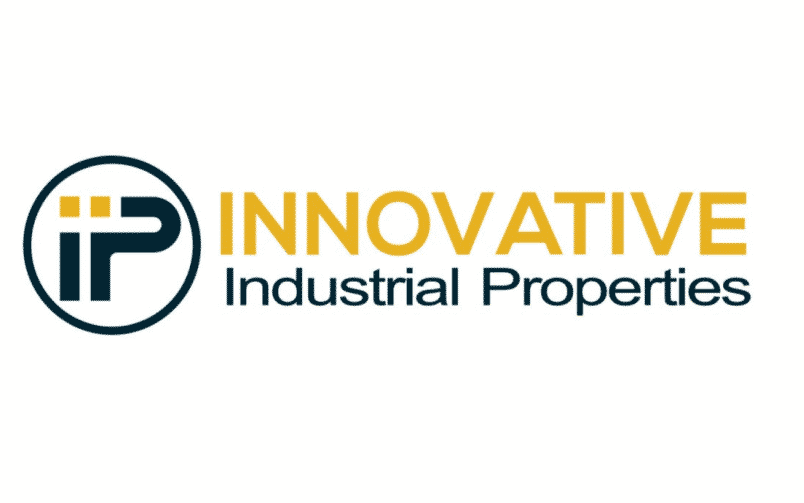 When the corporation released its results for the fourth quarter and the entire 2022 year on February 27, it surpassed expectations. IIP's total revenue for the fourth quarter of 2022 was close to $70.5 million, an increase of over 20% over the roughly $58.9 million for the comparable time in 2021. Between 2021 and 2022, IIP's total revenues increased by 35%, from $204.6 million to over $276.4 million.
Additionally, for 2022, IIP reported FFO (diluted) and FFO (diluted) per diluted share of around $211.3 million and $7.64, respectively. Additionally, it announced 2022 net income attributable to common shareholders (diluted) of around $153.0 million and net income attributable to common stockholders (diluted) of almost $5.52 per diluted share. IIP paid stockholders of record as of December 30, 2022, a quarterly dividend of $1.80 per common share, or an annualized dividend of $7.20 per share, on January 13, 2023. In Q4 2022, IIP had an AFFO payout ratio of 85%.
IIPR Stock Performance
On April 26th, IIPR stock closed at $64.22, down 15.28% in the last month of trading. The stock is trading in a 52-week price range of $63.36-$152, down 36.64% year to date. In this case, IIPR stock has a 12-month median price target of $125 per share, according to CNN Business analysts. In this forecast, this would be a 94.61% increase over the previous trade price of $64.22.
[Read More] Top Canadian Marijuana Stocks Under $2 To Watch In May
AFC Gamma, Inc.
AFC Gamma, Inc. is a well-known cannabis ancillary business with a positive cash flow and competent management. With an emphasis on supply and demand theories, markets for those theories, real estate security, and other types of collateral, the company was founded in 2020. First-lien loans, mortgage loans, construction loans, bridge financings, and other unusual forms of financing are some of AFCG's specialties. The rapidly expanding cannabis market has been the focus of AFC Gamma's most recent marketing initiatives. Verano Holdings Inc. received a $100 million option and a $250 million credit line from the company.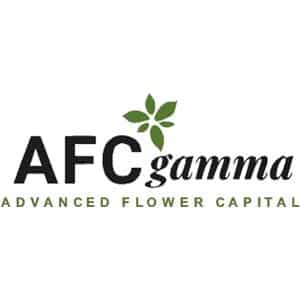 For the fourth quarter of 2022, AFC Gamma reported distributable earnings of $12.6 million, or $0.62 per basic weighted average common share, and net income calculated in accordance with generally accepted accounting principles ("GAAP") of $2.9 million, or $0.14 per basic weighted average common share. The company declared GAAP net income of $35.9 million for the entire year of 2022, or $1.80 per basic weighted average common share, and Distributable Profits of $49.9 million, or $2.51 per basic weighted average common share.
On March 2, 2023, the Company's Board of Directors declared a regular cash dividend of $0.56 per Common Share for the first quarter of 2023. The first quarter 2023 dividend will be paid to common stockholders on April 14, 2023, with records as of March 31, 2023.
Words From The CEO
"AFC Gamma ended the year by delivering strong earnings in a difficult macro environment for cannabis and the broader market. Looking forward, we are pleased with our liquidity position, which is generally in-line with our cash position as of December 31, 2022. Our liquidity was enhanced by repayments over the course of 2022 and includes our currently undrawn revolving credit facility. We believe our focus on credit quality, coupled with our ample liquidity, will prove valuable as we look to deploy capital both in commercial real estate assets and state-compliant cannabis operators over the course of 2023."

Company's Chairman and Chief Executive Officer, Leonard M. Tannenbaum
AFCG Stock Performance
On April 26th, AFCG shares closed at $11.79, a 3.91 percent decline from the previous month of trading. The stock, which has a price range of $11.09 to $19, is down 25.05% year to date. In this case, analysts at CNN Business predict that the 12-month average price for AFCG shares will be $19. In comparison to the stock's most recent trading price of $11.79, this prediction shows a gain of 60.88 percent.
[Read More] 2 Top Marijuana Stocks To Watch For Better Trading
Making Investments In The Cannabis Industry In 2023
In general, these top cannabis REITs can be a good choice for new investors looking for long-term investments to enter the cannabis industry.  In order to identify which companies represent the best investments, it's necessary to review their press releases and financial records. If you want to make long-term investments in 2023, these marijuana stocks might be the ones to watch.
---
MAPH Enterprises, LLC | (305) 414-0128 | 1501 Venera Ave, Coral Gables, FL 33146 | new@marijuanastocks.com