Marijuana Stocks Are Gaining Momentum
Have you heard the buzz about U.S. marijuana stocks in 2020 and are looking for a cannabis stock to buy? If so, there are a few things to learn about the cannabis sector in terms of the stock market. In general marijuana stocks are some of the more volatile positions in the market. This is due to the sector's infancy in the market and the nature of the current cannabis industry. In reality, many cannabis investors have learned to use this volatility to make gains through day trading and swing trades. Although this year has added market volatility to cannabis stocks since the crash back in March. In essence, cannabis stocks saw gains regardless of continued fluctuations due to the pandemic and economic hardships.
[Read More]
For the most part, the cannabis industry has shown its growing strength and resilience in 2020. As more states continue to legalize marijuana on a local level with 35 states plus D.C having legal cannabis, the federal government is getting closer to new legislation. Currently, the new administration in the White House has already announced it would pass laws to decriminalize and take cannabis off the schedule 1 list of dangerous drugs. As an effect, this could increase the growth of the marijuana industry in 2021 and the next 5 years.
Strong Earnings From  The U.S. Cannabis Industry
In recent market trends leading U.S. cannabis companies spent the past couple of months reporting record-high earnings for the 3rd quarter of 2020. In addition, cannabis tocks have also had very high trading volume in recent months. Generally, this means that many investors have become bullish on marijuana stocks in November of 2020. As it stands U.S marijuana stocks like Green Thumb Industries (GTBIF Stock Report) have reported strong earnings this month giving the entire U.S. cannabis sector seeing gains. In reality, most leading marijuana companies are following the same market trends and revenue growth in 2020.
All things considered, the cannabis industry seems to have the growing potential for the next few years. In the long run, the marijuana market will grow exponentially with analysts predicting a $42.7 billion industry by 2024. Truthfully at the rate, the U.S. is growing it could account for more than half that revenue. With this in mind let's take a look at some marijuana stocks with growth potential for 2021.
Cannabis Stock To Watch #1: Columbia Care Inc.
Columbia Care Inc. (CCHWF Stock Report) is one of the largest cultivators, manufacturers, and providers of medicinal and adult-use cannabis products. Currently, the company has 100 operating facilities with 76 dispensaries, and 24 cultivation and manufacturing facilities. In addition, Columbia Care operates in 18 U.S. markets and also the E.U. and has been performing well for 2020. Recently the company reported 3rd quarter 2020 earnings of $54 million an increase of 64% in sequential quarters and 145% year over year. In detail the Columbia Care had adjusted gross profits of $21 million an increase of 78% quarter over quarter and 300% year over year. Presently, the company was awarded a processing license from the West Virginia Office of Medical Cannabis which expands its capacity in the state.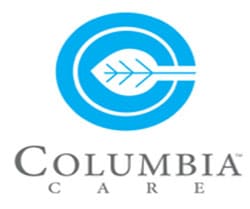 CCHWF stock is currently reaching year to date highs in the market at its current price of $4.06 a share. Currently, analysts are giving CCHWF stock a price target of $7.50 representing over an 80% increase from its current levels. As things continue to progress for Columbia Care the stock could have possible gains for 2021. As a result, CCHWF is a cannabis stock you could add to your watchlist.
Cannabis Stock To Watch #2: TILT Holdings Inc.
TILT Holdings Inc. (TLLTF Stock Report) is a provider of business solutions to the global cannabis industry and assist marijuana businesses in building their brands. In detail, the company services more than 2000 brands and cannabis retailers across 33 states, Canada, Israel, Mexico, South America, and the European Union. In general TILT's core businesses include Jupiter Research, Blackbird Holdings Corp, Commonwealth Alternative Care Inc., and Standard Farms. Recently the company announced preliminary 3rd quarter earnings for 2020. In it, TILT shows the revenue of $40-$41 million an increase of 4%-6% increase from Q2 2020 revenue of $38.6 million. Also, in the 3rd quarter, the company shipped record vape cartridges through Jupiter Research in September.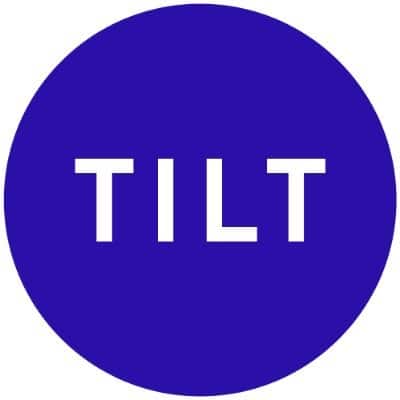 [Read More]
TLLTF stock is currently trading lower than its YTD high of $0.61 back at the end of May. Recently analysts have given the stock a price median of $0.755 in a year's time and is predicted to increase in value by 110% in the next 5 years. TLLTF stock is an option for investors wanting to invest in cannabis with a marijuana stock under $1 a share. As long as TILT continues its expansion into 2021 TLLTF stock could be a marijuana stock to watch for December.
---
MAPH Enterprises, LLC | (305) 414-0128 | 1501 Venera Ave, Coral Gables, FL 33146 | new@marijuanastocks.com