Cannabis Sector Performance In The Market
As we approach the end of the week many marijuana stocks have been consolidating at higher price points in the market. Since the beginning of November, the cannabis sector has been experiencing higher valuations due to top-performing cannabis companies giving strong earnings for the second half of the year. In general, this can be attributed to the higher demand for marijuana and the continued expansion across the U.S. Recently cannabis companies like Cresco Labs, Inc. (CRLBF Stock Report) are announcing record-breaking earnings for the 3rd quarter of 2020. In reality, this has occurred with many of the leading cannabis companies and could be seen as a trend that could continue into 2021.
[Read More]
Although the stock market and economy this year have made for a rollercoaster of a ride many leading cannabis companies have managed to grow revenue and continue expanding their businesses in 2020. At the present time, there are more than 7500 cannabis dispensaries across the country and growing rapidly. For example, Curaleaf Holdings Inc. (CURLF Stock Report) currently has 96 dispensaries operating in 23 states and continues expanding. Generally, companies like this have established themselves in the cannabis industry and are capturing their market share.  As the recreational adult market continues to increase in size cannabis dispensaries could become as common as liquor stores.
CBD and Cannabis Derivatives Growth Potential
Another cannabis sector that is growing rapidly is the CBD and medical marijuana segments of the industry. Recent reports have predicted the CBD consumer market will grow to a $2.1 billion industry in 2020. And in 2021 it could grow to more than $3 billion an increase of more than 50% in one year. Since this area of the cannabis industry is showing a rapid growth in the next few years it has now become a focus for cannabis investors. While 2020 saw these companies struggle through shutdowns that hindered business earlier in the year, recently they have begun to improve.
With this in mind, we can begin to look at different opportunities in the CBD sector. As these companies have not fared as well as pure-play cannabis companies have in 2020 they might have more value for investors. It's important to realize that although they have had hardship this year the prospects for 2021 could be much better. With this intention let's look at 2 pot stocks to watch in the CBD and cannabis derivatives sector.
Pot Stocks To Watch [or Avoid]:  The Valens Company Inc.
The Valens Company Inc. (VLNCF Stock Report) is a global leader in the end-to-end development and manufacturing of cannabinoid-based products. The company is a leader in the Canadian and international CBD markets and provides high-quality cannabinoid products. Recently Valens reported the 3rd quarter of 2020 earnings of $18.1 million a 10% increase from $16.5 million the previous quarter. This is due to an increase in product sales which made up 83% of net revenue. Also, in the 3rd quarter gross profit was $7.3 million, or 39.5% of revenue a decrease compared to $12.8 million for the same period in 2019. The company attributes this reduction in gross profits as a pullback from extraction volume as the company switches its focus toward white label and custom manufacturing product sales.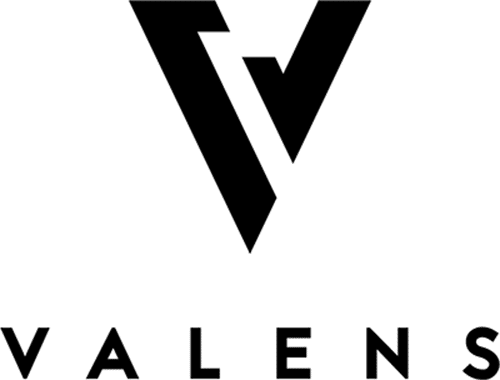 VLNCF stock has yet to recover fully from the market crash in March. Currently, trading at $1.36 a share with a YTD high of $3.12 back in mid-January the stock has seen declines since 2019. In reality, VLNCF stock would need some great developments to begin moving higher. With this in mind, the stock might be one to watch as things develop in the CBD market.
Pot Stocks To Watch [or Avoid]:   KushCo Holdings, Inc.
KushCo Holdings, Inc. (KSHB Stock Report) is a premier provider of ancillary products and services in the legal cannabis and CBD industries. The company serves a customer base consisting of MSO's, licensed producers, and cannabis brands. Kushco offers sustainable packaging solutions for all types of cannabis products that have to follow strict packaging guidelines. Recently Kushco reported fiscal 4th quarter and full 2020 earnings results that showed the companies struggles in 2020. In fact, net revenue decreased 44% from the prior year to $26.5 million as a result of tighter credit terms extended to customers. In addition to a sequential basis net revenue increased 19% driven by increased sales from its top customers.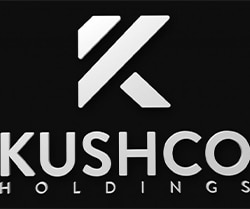 [Read More]
KSHB stock has struggled to regain its market value prior to the March crash. The stock is currently trading at $0.69 with a YTD high of $2.18 back in January.  Recently analysts have given KSHB stock a median price target of $2.00 which is a 190% increase from its current levels. The stock is down -57.95% YTD but could recover with the increase in sales of packaged cannabis products. Although the CBD industry has suffered in 2020 it could see a rebound in 2021.
---
MAPH Enterprises, LLC | (305) 414-0128 | 1501 Venera Ave, Coral Gables, FL 33146 | new@marijuanastocks.com