Cannabis Stock Investments
Have you been looking at the cannabis stock sector intrigued at the possibility of marijuana stock potential? If so, marijuana stocks represent an investment in one of the fastest-growing global markets of recent times. Currently, North America is the center of growth with the U.S. predicted to double in market size in the next 4-5 years. Because of the growth potential investors are searching for the best marijuana stocks to buy for 2021. In fact, leading marijuana stocks to watch like Trulieve Cannabis Corp. (TCNNF Stock Report) are looking very bullish going into the last month of 2020. Even though TCNNF stock has currently reached its YTD highs in November it could continue climbing in December.
[Read More]
In general, the U.S. cannabis industry has seen an increase in demand for 2020 with lockdowns giving way to more adult recreational use. In reality, this current boost has brought the cannabis industry to the forefront of federal reform and continued legalization on the state level. Although 2020 has been a rough year for many different sectors, most marijuana companies were able to continue expansions and revenue growth.  Because of this many states in the U.S. are now looking at the cannabis industry as a way to increase tax revenue and help with a recovering economy.
Finding Value In Marijuana Stocks
Although some cannabis companies have reached their higher price points investors believe they have further potential for next year. In the event that you are new to marijuana stocks and are looking for the best cannabis stocks to buy in 2020. A word of advice is to focus on companies with strong balance sheets that could withstand another dip in the economy. It's important to realize that although things are looking better in the economy, the potential for another Covid lockdown increases with rising cases. With this in mind companies like Green Thumb Industries (GTBIF Stock Report) have demonstrated strong growth and future potential for 2021.
Given that there currently are many different choices of cannabis stocks it's good to research a company before investing. In essence, this includes studying a company's financials and press releases to understand how it will perform in the future. With the intention of finding pot stocks that hold growth potential at reasonable prices let's take a look at cannabis stocks under $5.
Marijuana Stocks To Watch #1: Greenlane Holdings, Inc.
Greenlane Holdings, Inc. (GNLN Stock Report) is one of the largest global sellers of premium cannabis accessories and vape products. The company serves the global market with a customer base of more than 7000 retail locations. In addition, the company also has a high-quality line of Greenlane products which could capture more profit margin from sales. Greenlane reported better than expected earnings this week with revenue increasing 36% to $32.3 million compared to Q3 of 2019. Also, the company's Greenlane Brands grew 65% to 5$.6 million compared to Q3 2019. Due to the company having a strong balance sheet that includes $40 million in cash Greenlane has growth potential in expansion initiatives.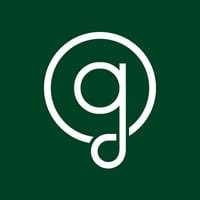 GNLN stock has been trading much lower this year than it did in 2019. In reality, this is due to the effects the shutdowns have on a business that's dependent on exports from China. But with current growth GNLN stock could start seeing gains for 2021. The stock has a median price target of $5.00 which represents 74% over the current price of $2.84. For this reason, GNLN stock is a marijuana stock to watch in December.
Marijuana Stocks To Watch #2: Jushi Holdings Inc.
Jushi Holdings Inc. (JUSHF Stock Report) is a globally focused multi-state cannabis and hemp operator. In the U.S. Jushi focuses on a multi-state portfolio of branded cannabis products and hemp assets. Currently, the company is expected to release its 3rd quarter earnings report on November 24th before the bell. In addition, Jushi expects to announce record-breaking revenue for the quarter of about $24 million. Recently, the company also continued its international expansion through Jushi Europe which was established in March of 2020. In essence, Jushi is focused on Portugal where the company was granted a provisional license from the Portuguese National Authority for Medicines and Health Products nations. In general, the license grants Jushi approval for Jushi Europe import, and export cannabis.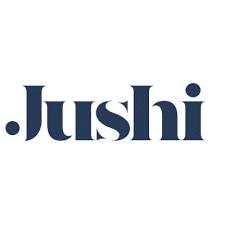 [Read More]
JUSHF stock has reached its high of $3.43 for the year back in mid-October. Currently trading around the $3 range investors should ask themselves, are the earnings already factored into the stock price. Some analysts are predicting Jushi stock could gain over 700% in the next five years. Another analysis is calling the stock to become $6 in a year's time. Although this means gains from JUSHF stock current value, always do your due diligence into cannabis stocks before any investment. With this in mind, JUSHF stock is a good stock to put on your cannabis stock watchlist for 2021.
---
MAPH Enterprises, LLC | (305) 414-0128 | 1501 Venera Ave, Coral Gables, FL 33146 | new@marijuanastocks.com