Which Marijuana Stocks To Buy For 2021?
In reality, the marijuana industry and cannabis stocks in particular have experienced substantial growth in 2020. Above all the best U.S marijuana stocks to buy have grown as companies and also increased in market value this year. Cannabis industry leaders like Green Thumb Industries Inc (GTBIF Stock Report) have continued to expand its footprint by opening its 50th location nationwide. In general, this is currently occurring with some of the established marijuana companies in the industry. And has helped cannabis investors generate gains with their investment in 2020. So, the question now is where will cannabis stocks be in 2021?
[Read More]
Granted, if you invested in a marijuana stock earlier in 2020 you could be in a good position in your investment. One thing to keep in mind when dealing with marijuana stocks is how volatile the sector can be. In general, most pot stocks to watch can fluctuate in price from one day to the next. Although this is not ideal for long-term investors, it does present the opportunity for short-term gains. In fact, many day traders and swing traders use pot stock volatility to their advantage in the market. Put frankly if you are new to marijuana stocks you might want to pick a few cannabis stocks to add your watchlist and see how they behave in the market.
The U.S Cannabis Industry in 2021
At the present time, the two main cannabis sectors on the North American continent are at odds. In the north, Canadian marijuana stocks have not had the gains in 2020 experienced by U.S cannabis stocks. Generally,  U.S. marijuana companies have seen rapid growth and an increase in demand for cannabis in the places it's legal. In all Canadian companies like Aphria Inc. (APHA Stock Report) have traditionally shown strong earnings and profitability. But in its latest earnings report the company fell short of expectations and was trading lower until the election rally first week of November.
As far as the U.S. cannabis industry is concerned American marijuana companies are not the only ones preparing to expand into the market. Currently, top Canadian cannabis companies are getting themselves in a position to service the industry. In an effort to help investors find out what cannabis companies are doing to a piece of the U.S marijuana industry, let's look at 2 cannabis stocks to watch for 2021.
Marijuana Stocks To Buy For 2021: Canopy Growth Corporation
Canopy Growth Corporation (CGC Stock Report) a world-leading cannabis, hemp, and cannabis-derived company and is the largest Canadian marijuana stock to buy.  The company offers a variety of brands and cannabis products and also has a medical division conducting clinical cannabis research. In recent announcements, the company released a highly giftable Martha Stewart CBD Wellness Gummies set to launch for the holidays. In addition, this special edition gift box retails for $64.99 and will begin shipping on November 27th. Recently Canopy released earnings that reported a record $104 million in net revenue for the 3rd quarter of 2020. The company was also able to shrink its EBITDA loss by 42% from 2019. As Canopy comes closer to profitability the stock is improving in the market.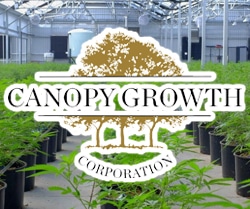 CGC stock is one of the better performing Canadian marijuana stocks to buy. The stock has reached year to date highs in recent trading sessions and is showing future potential. Closing at $24.23 on Wednesday CGC stock is showing a steady upward trend for the beginning of November. In addition, Canopy is well-positioned through an agreement with Acreage Holdings Inc. (ACGHF Stock Report) to expand its products into the U.S. markets in 2021. Specifically, its THC infused beverages that could become household brands and football cooler favorites.
Marijuana Stocks To Buy For 2021: Harvest Health & Recreation Inc.
Harvest Health & Recreation Inc. (HRVSF Stock Report) is a vertically integrated cannabis company that is committed to expanding its retail and wholesale presence in the U.S. Recently the company reported earnings that exceeded expectations. In detail, the company reported 3rd quarter revenue of $61.6 million up 86% from 2019 and 11% up sequential quarters. Furthermore, Harvest has gross profits in the 3rd quarter of $28.7 million which are up when compared to $23.4 million in the previous quarter. As of this time the company owns and operates 37 locations across seven states. Currently, Harvest Health has a strong presence in Arizona and should see growth from the new marijuana laws passed there.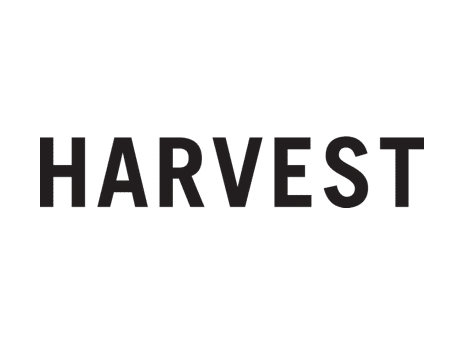 HRVSF stock has seen a slower recovery than other leading cannabis stocks to watch. Although the stock has recovered triple-digit gains since March it has yet to come close to its year-to-date high of $3.64 in mid-January. This could mean with any further positive earnings HRVSF stock could see more upward momentum in the market. With this in mind HRVSF on your cannabis stock watchlist for 2021.
---
MAPH Enterprises, LLC | (305) 414-0128 | 1501 Venera Ave, Coral Gables, FL 33146 | new@marijuanastocks.com