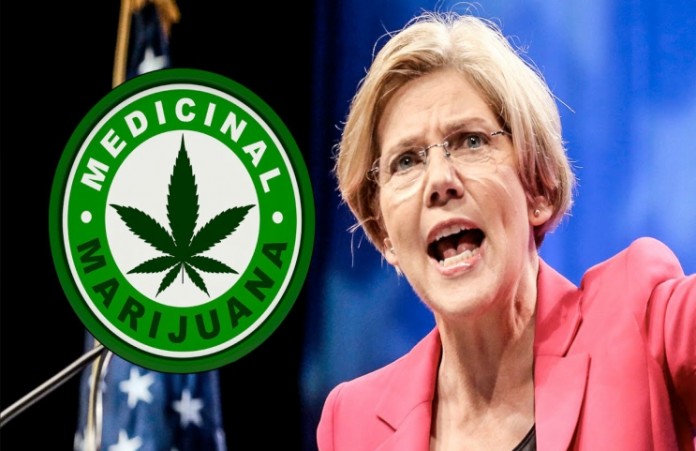 Elizabeth Warren, the senator of Massachusetts who was elected back in 2012 as a member of the Democratic Party, is a well-respected figure amid party members throughout the country. In terms of health, Warren supports both medical and recreational marijuana.
A few years back, Senator Warren pleaded with the Center for Disease Control and Prevention to examine the use of marijuana as a means to fight the country's opioid epidemic. Particularly, she requested to run test using marijuana as a means to replace addictive, overprescribed painkillers. This was two years ago, and now the epidemic has been declared a crisis by President Donald Trump.
In a letter addressed to the candidate for the Department of Human and Health Services, Warren is demanding for answers regarding marijuana. The candidate, Alex Azar, nominated by President Trump is the former president of a major U.S. pharmaceutical company. So, what did Warren say in the twenty-one-page letter?
"Medical marijuana has the potential to mitigate the effects of the opioid crisis," she wrote. Citing significant data from Colorado to support her claim and asked the following questions:
1. As HHS Secretary, what would you do to further study this potential alternative to opioids?
2. Are you committed to implementing evidence-based policies regarding its use?
3. What steps will you take to improve our knowledge of the potential therapeutic benefits of marijuana when used for medical purposes?
During this time where Washington seems more scandalous and uncertain than ever before, it's comforting to know that there are politicians who are fighting for the good and for the people of this country. Senator Warren has been doing her part for years and has went a step further to bring this time sensitive matter into the spotlight. As a country, we can only show optimism that the right people take her questions into consideration when it's time for the Senate to vote on the candidate for the DHHS.