The Outlook of the Cannabis Industry Under New President
One sector that's changing for the better due to election results is leading pot stocks to watch. Last week most of these cannabis industry leaders saw gains in the market due to increased confidence in federal marijuana legalization. As the U.S. continues the process of accepting a legal cannabis industry with 5 states passing recreational and medicinal laws, marijuana companies are positioning to advance into these markets.
[Read More]
So, one question investors usually ask themselves is which marijuana stock to buy? Indeed, there are many different cannabis stocks to choose from but if you do some research it's possible to find ones that hold value for short-term positions and long holds. Currently, marijuana companies like Jushi Holdings Inc. (JUSHF Stock Report) are building dispensaries to expand their consumer brands. Recently the company opened its 11th location in California and increased its expected Q3 2020 revenue to $24 million a sequential growth of 61%.
Despite the gains, most cannabis stocks to watch had last week many investors feel like the run has not come to an end. While some of the top cannabis companies are currently trading at the year to date highs after last week's rally, there are some others that could hold value. In case you as an investor wanted to find a pot stock for your portfolio and we're looking for positions that did not involve so much capital, here are 3 marijuana penny stocks to watch.
Marijuana Penny Stock To Watch #1: Red White & Bloom Brands Inc.
Red White & Bloom Brands Inc. (RWBYF Stock Report) is positioning itself to be one of the top multi-state operators in the U.S. legal cannabis industry. Currently, the company is focusing its expansion into markets like Arizona, Michigan, Illinois, Massachusetts, California and plans to enter Florida. In detail, the company has 10 open dispensaries, 8 additional locations ready to open, and expects to have about 35 stores by the end of the quarter. Its projected revenue for 2020 is $166 million with a $57.5 projected EBITDA for the year. As of now, Red White has 22% of the market share in Michigan which is predicted to be $1.5 billion.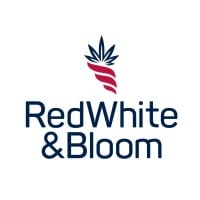 RWBYF stock has been in an upward trend for November probably related to the election rally that boosted most marijuana stocks to buy. In addition, the stock closed at $.054 on Friday almost reaching its YTD high of $0.56 in mid-October.  As the marijuana market increases in the next 5 years look for Red White & Bloom to position itself to grow in the U.S.
Marijuana Penny Stock To Watch #2: Sundial Growers Inc. (SNDL)
Sundial Growers Inc. (SNDL Stock Report) is a licensed producer that grows cannabis using state of the art indoor facilities. The company has award-winning genetics and experienced master growers that produce Sundial's brand portfolio. In detail, that portfolio includes Top Leaf, Sundial Cannabis, Palmetto, and Grassland. Generally, Sundial's focus on premium inhalable cannabis has transitioned its business reliance on wholesale to one focused on branded products. In reality, changes in focus have helped Sundial's earnings which reported growing revenue by 44% in the second quarter.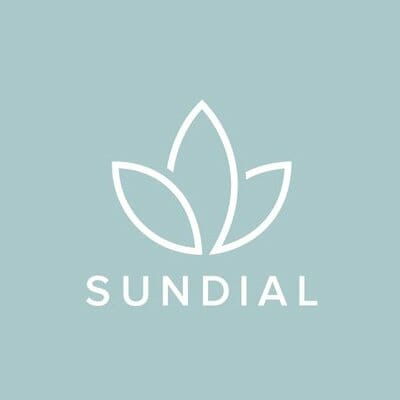 SNDL stock saw gains last Friday shooting up to almost $0.46 before coming down to close the day at $0.25. In addition, the company will release Q3 2020 earnings on November 11th. As it stands another decent earnings report could send this pot stock to watch trading higher for next week. For this reason, SNDL is a marijuana penny stock to watch.
Marijuana Penny Stock To Watch #3: HEXO Corp.
HEXO Corp. (HEXO Stock Report) is an award-winning consumer packaged cannabis company that creates and distributes products to a global market. When looking at HEXO stock you can see it's been a rough ride for current shareholders in 2020. The company's shareholders will vote in December on an 8 for 1 reverse stock split so HEXO stock continues to meet NYSE requirements. Currently, the company has reported 4rth quarter results that had big operating losses of $106.2 million CAD which much higher than a year ago. Although Hexo did see gross revenue grow to about 17% quarter to quarter and 76% over 2019 the company still has work to do. Recently analysts have predicted that Hexo will not be profitable until 2023. But that brings up the question has HEXO stock reached its lows?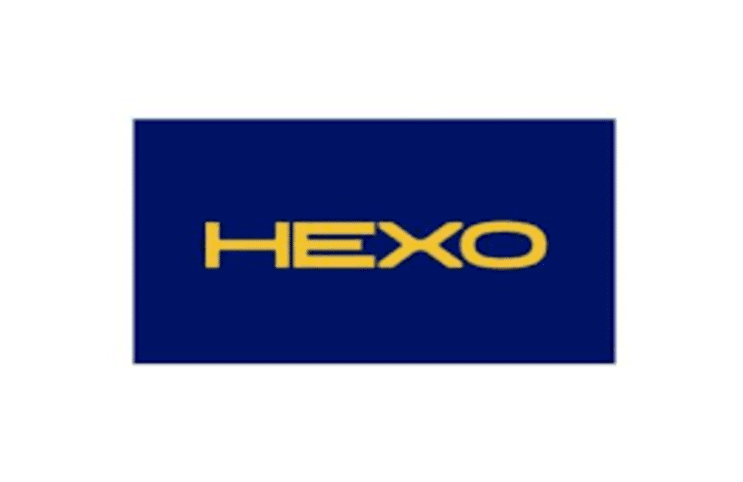 HEXO stock ended 2019 trading at $1.59 the stock closed on Friday at $0.8956 up over 23% for the trading day. In addition, the stock has a year low of $0.364 back in mid-March. As sentiment towards HEXO stock seems to be improving this stock could have the potential for a short-term bounce. As next week begins the stock could see increased upward momentum.
---
MAPH Enterprises, LLC | (305) 414-0128 | 1501 Venera Ave, Coral Gables, FL 33146 | new@marijuanastocks.com