More States Join The Cannabis Industry
During the 2020 election, the Presidential race wasn't the only thing to make headway. This past Tuesday, on November 3rd in light of a marijuana stock downtrend 5 states have voted on legal marijuana. These states were Arizona, Mississippi, Montana, New Jersey, and South Dakota. And each state had full rec and medicinal marijuana or both on the ballot. As it stands all 5 states have now passed some form of a legal measure dealing with marijuana and joining the cannabis industry.
[Read More]
With these new laws being passed this will bring hope and opportunity to MSO marijuana stocks. For example pot stocks such as Harvest Health & Recreation Inc. (HRVSF Stock Report), and Trulieve Cannabis Corp. (TCNNF Stock Report) set up operations across the U.S.where cannabis is legal. Analysts have stated that certain industry-leading MSOs could reach $1 billion in sales within the near future. As well some reports have shown that these new states can bring in close to 10$ billion in additional revenue.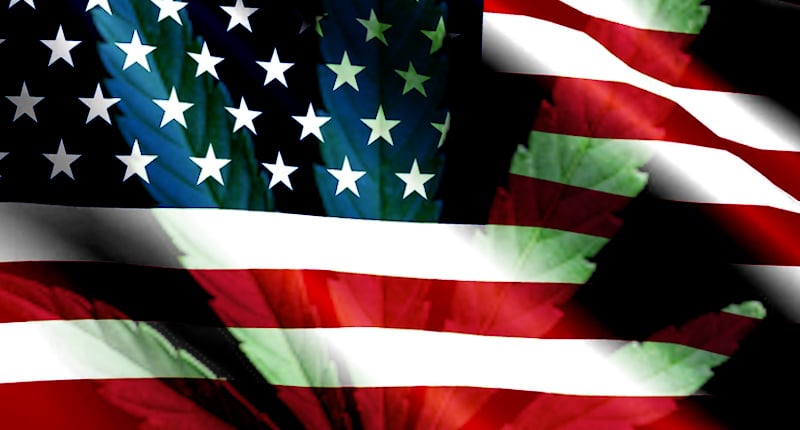 Currently, the cannabis industry is generating major revenue. Some analysts predict that it can grow to become a $100 billion industry over the next decade. With more states involved in the cannabis industry hopefully, this can help to turn around the recent downtrend of pot stocks in the market. With the industry rapidly expanding this could have a positive outcome to help legalize cannabis on a federal level.  Hopefully, after the election, we see some positive sentiment enter into the market for marijuana stocks
Legal Marijuana: Arizona
First on our list is Arizona which is one of the 5 new states to vote on new legal cannabis measures. In the past Arizona tried to pass a legal measure for cannabis but was not successful. Yet 2020 is a different story. Better known as Proposition 207 which supports legalizing recreational cannabis for those who are 21 and older. Added to that bill is a 16% excise tax on cannabis. Currently, Arizona allows only medical use and has banned recreational use and possession. As time and the cannabis laws progress hopefully, things will change in the future.
Legal Marijuana: Mississippi
The people of Mississippi have spoken and voted. A new measure was passed which has approved medical marijuana through a ballot initiative. Voters were asked to choose between one of two medical marijuana legalization options that gave patients more access to cannabis.  As it stands voters in Mississippi chose Initiative 65 which means the state will permit the use of marijuana for 20 medical conditions. Attached to this new bill is a specific amount of cannabis that patients can possess. Which would be 2.5 ounces. If more voters went with Initiative 65A this would have meant more limited medical use. With Initiative 65 being passed Mississippi has until July 1, 2021, to establish rules and regulations.
Legal Marijuana: Montana
In the state of Montana, voters approved a measure and constitutional amendment to legalize cannabis and set the adult-use age to 21. Better known as I-190, and Constitutional Initiative 118. This bill will allow those who are 21 years of age and up access to purchase legal marijuana. At the present time, the state also set a quantity cap of 28 grams or less than 8 grams of concentrate. Also, Montana residents can hold, use, and cultivate marijuana starting on January 1st, 2021.
Legal Marijuana: New Jersey
New Jersey came away with a big victory by legalizing cannabis. They are the first state in the mid-Atlantic region to pass such a bill. Voters came together to say yes to Question 1, which was the initiative that would grant New Jersey full cannabis legalization. The New Jersey legislature is now working on setting up rules and regulations for the consumer marketplace. In addition, this will also increase the need for neighboring states like New York and Pennsylvania to join the legal cannabis industry. This will surely increase the stress on lawmakers who advocate legalization to take action.
Legal Marijuana: South Dakota
Last on the list of newly legal states is South Dakota. The state has just approved both medicinal and recreational marijuana. This vote is the first of its kind in the nation. Currently, cannabis will remain illegal until July 1, 2021. As well, the state legislature is required to draft and pass new laws to establish a state medical marijuana program by no later than April 1, 2021.
Will Marijuana Stocks See Momentum Due More States Going Legal
In conclusion, as more states going legal, this could have a positive reflection on marijuana stocks. Mainly for MSO pot stocks as mentioned above which operate in different parts of the U.S. In addition to MSO's ancillary marijuana stocks may also be beneficial to these 5 new legal states. If things pan out how they should for these states more marijuana stocks will begin to pick up more momentum. Currently, cannabis is still illegal on a federal level. Yet there is great hope for the future as it is only a matter of time before cannabis is legal nationwide.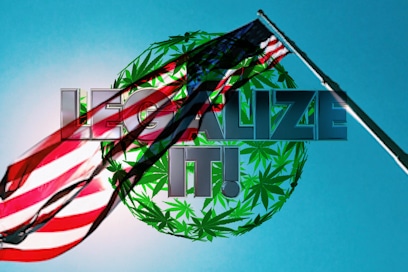 ---
MAPH Enterprises, LLC | (305) 414-0128 | 1501 Venera Ave, Coral Gables, FL 33146 | new@marijuanastocks.com