Will These Pot Stocks to Watch Rise in Value?
As election day comes and goes, marijuana stocks have continued to peak investor interest. With so many marijuana stocks to watch, finding the right one can be challenging for some. But, with some careful research and insight into what the cannabis industry is doing, it can be easier than previously imagined. Within the cannabis industry, there are plenty of pot stocks to buy. This includes major pot stocks like Canopy Growth Corp. (CGC Stock Report), Aphria Inc. (APHA Stock Report), and Tilray Inc. (TLRY Stock Report).
[Read More]
On the other hand, we also have smaller marijuana stocks such as ancillary companies and those that only produce products. From a broad perspective, as election day comes, it may be beneficial to watch retail marijuana stocks. These companies are the most forward-facing aspects of the cannabis industry. In addition, they often have the highest level of exposure to the demand and supply shifts of selling cannabis. While the cannabis industry remains quite volatile, investors can often make use of these fluctuations in value. With that in mind, here are two marijuana stocks to watch for an election uptick.
A Leading MSO Pot Stock to Watch: TerrAscend Corp.
TerrAscend Corp. (TRSSF Stock Report) is a New York-based cannabis operator. The company has shown some solid performance in the past few years that has helped to bring it into the spotlight. During that time, TRSSF stock reported a 169% year over year net sales growth to around CA$47 million. In the U.S., the company has generated more than 90% of its net sales altogether. In addition, TRSSF stock reported around CA$11.4 million in adjusted EBITDA. This represents a 131% increase quarter over quarter. As of October 2020, TRSSF stock has benefitted from the company's broad market reach. This includes it having dispensaries in California, Mississippi, Pennsylvania, and more.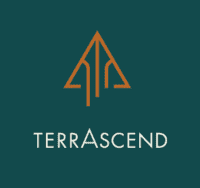 On the West Coast, the company has been able to flourish as statewide legislation makes it much easier. On the east coast, however, the company has not been able to grow as much due to more stringent regulatory measures. But, with the upcoming election, new states could be added to the legal cannabis industry. This could help to give TRSSF stock the boost it needs to succeed in the long term. While November 3rd is on the way, TRSSF stock remains a solid pot stock to watch for deletion day.
A Leading MSO Pot Stock to Watch: Trulieve Cannabis Corp.
Trulieve Cannabis Corp. (TCNNF Stock Report) is another one of the extremely popular MSO pot stocks to watch. The company has developed a wide market for itself based in Florida. In the past few years, TCNNF stock has been able to benefit from having a 50% market share in the Sunshine State. Recently, TCNNF stock reported revenue of around $216 million during its first two quarters of this year. In addition, the company was able to open 15 new locations, bringing its total to 60 dispensaries.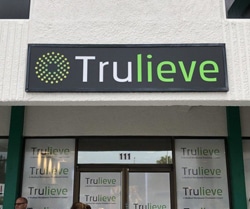 CEO of Trulieve, Kim Rivers stated that "there has been a lot of positive movement both at the state and federal level toward reforming cannabis laws and legislation such as the SAFE Banking Act, the STATES Act, and the MORE Act could unlock additional potential for the market." With the upcoming election, there could be big changes on the horizon for Trulieve Cannabis. With five states set to vote on whether or not to legalize cannabis, Trulieve could have several more markets to work in. Of course, a lot depends on what happens on November 3rd. But, in the past we have seen the majority of states with cannabis on the ballot, approve it with overwhelming numbers. With this in mind, TCNNF stock remains one of the most interesting pot stocks to watch.
What Can Pot Stock Investors Expect on Election Day?
Come election day, there are a few things that marijuana stock investors can look forward to. For one, the presidential election could potentially shift the entire trajectory of the cannabis industry. Joe Biden and Kamala Harris have stated that they intend to decriminalize cannabis on day one. This would be a major boost to the cannabis industry and could prove to help bring success. In addition, as mentioned before there are five states with cannabis on the ballot.
These states could help to establish a domino effect leading to more states legalizing cannabis. No matter what happens, we know that there should be a great deal of growth in the future of the cannabis industry. The time frame in which this growth will occur remains unknown at this point. With that in mind, all we can do is hope that legislation continues to shift in favor of the future of the cannabis industry.
---
MAPH Enterprises, LLC | (305) 414-0128 | 1501 Venera Ave, Coral Gables, FL 33146 | new@marijuanastocks.com