Do These Top Marijuana Stocks Have Value In The Cannabis Industry?
Currently, as marijuana stocks start to look better in the market, the cannabis industry continues to grow. Recently due to the election, some marijuana stocks to watch have become marijuana stocks to buy. With many companies and niches blooming such as pure-play pot stocks like Tilray Inc. (TLRY Stock Report) Aphria Inc (APHA Stock Report) and Aurora Cannabis Inc. (ACB Stock Report). Yet you also have ESPs and ancillary marijuana stocks that are thriving as well. Each one of these different sectors coexists in an industry that relies on each other. Some of the companies investors are targeting are also involved in CBD. 
[Read More]
For some, investing in CBD is the beginning of their marijuana stock journey. CBD or cannabidiol is still a popular product for consumers. Legalized nationwide back in 2018 CBD is one of the fastest-growing industries in the world. In fact, it is estimated to reach $1.8 billion by 2022 & anticipated to be a 23 billion dollar business by 2025. With that being said below are 2 pot stocks to watch that are building momentum in the cannabis industry. 
Marijuana Stock To Watch A CBD Company: Charlottes Web Holdings Inc
Charlottes Web Holdings Inc: (CWBHF Stock Report) is known as the leader of all things CBD in the cannabis industry. Named after a little girl called Charlotte who suffered from Dravet Syndrome a very rare form of epilepsy. When Charlotte's family ran out of options to help their daughter they turned to cannabis. With this in mind, succeeding in getting hold of some R4 extract cannabis oil for Charlotte, was key. Once the family tried it the results were almost immediate. As well the strain in which the oil comes from is grown by The Stanley Brothers. 2 special marijuana growers who originally called the strain "Hippie's Disappointment" because of its low THC and high CBD content. However, once they saw the amazing results it inspired them to change the strain name to Charlottes Web after the little girl.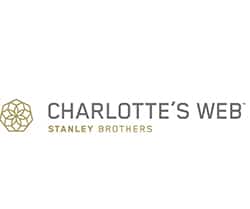 As mentioned before this marijuana stock is the distinct leader in the U.S. CBD space. As a result, some analysts have issued ratings and price targets for CWBHF stock. Analysts predict an average twelve-month price target of $8.54. This projection would mean a possible upside of 190.53%. But only time will tell. Currently CWBHF stock has a market cap below $500 million while the original sales goal for 2020 being $350 million. Analysts even forecast 2021 sales topping $500 million. 
Marijuana Stock To Watch A CBD Company: cbdMD Inc. (YCBD)
cbdMD Inc. (YCBD Stock Report) is known as a top player and a strong force in the pure-play CBD space. cbdMD Inc just like Charlottes Web Holdings Inc is known for its various CBD products. Ranging from CBD tinctures, oils, bath bombs, and more. Furthermore, the company also sells CBD treats for pets. In recent news cbdMD Inc is getting ready to submit its Novel Foods Dossier with the United Kingdom's Food Safety Agency.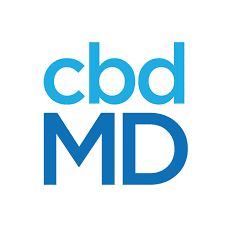 "By allowing CBD product manufacturers to obtain a Novel Food Authorization from the FSA, the UK is now leading the world in CBD regulation. cbdMD believes it's in a unique position to demonstrate the safety of its products to the FSA and therefore we believe will be one of the few CBD companies that will be allowed to continue to sell their CBD products on UK's retail store shelves after the March 31, 2021 deadline.
We know that major UK retailers have delayed new CBD product introductions until CBD brands are cleared by the FSA. cbdMD believes if it is successful in obtaining FSA approval, it will have a competitive advantage and therefore a significant opportunity for brand expansion in the UK market. We believe that the expected successful completion of this regulatory approval process provides cbdMD a valuable tool as we continue to prepare for other regulatory approvals around the world," said Chief Marketing Officer, Ken Cohn.
When cbdMD Inc is able to establish a footing in the UK this will be major for the company. On the stock market side of things, cbdMD stock is up over 19.80%. The company went from trading at 2.07$ on October 28th to 2.48$ as of November 5th. With a lot in the works hopefully, a great deal of positive sentiment will follow.
The Future Of The CBD Industry
Inconclusion CBD is a growing industry with over 800 different brands in the US today. Currently, there is a strong demand for more CBD products across the nation. For example, the CBD Pet Supplies market is also one of the fastest-growing sectors in the CBD Market. As well as CBD food & beverages being a hot niche for the cannabis industry.
As of now, CBD products are accessible in mass retail outlets such as Pharmacy Chains, Department Stores, and Beauty Store. With this in mind, some predict the worldwide market for CBD Hemp oil alone is expected to grow over the next five years, reaching $760 million in 2023. 
---
MAPH Enterprises, LLC | (305) 414-0128 | 1501 Venera Ave, Coral Gables, FL 33146 | new@marijuanastocks.com