Which Marijuana Stocks to Buy for The Long-run?
Have you been thinking about investing in marijuana stocks, but don't know which ones are right for you? Since the cannabis industry is growing rapidly heading into 2021 this could be the time to pick some pot stocks for your watchlist. As an investor, the volatility in cannabis stocks can prove daunting as many marijuana stocks to buy tend to have large swings in the share price. Although this type of price action usually keeps long term investors away from the cannabis market, there are pot stocks with long term potential.
[Read More]
When thinking long term investors usually mean holding a stock position for a year or more. With this in mind, one can see why you would want to choose a more stable investment. But one thing to know about the stock market is that without risk there's no reward. In many cases, marijuana stocks with the most volatility can also be the ones with the highest profit margins.
Finding Your Trading Strategy
In reality, there are many ways an investor can use market volatility to their advantage. For one many day traders, and options investors thrive in the most volatile cannabis stocks. This is because their method of trading usually entails a short-term position that involves being in and out of trades minutes or days. At the same time, they can also profit off pot stocks whether they go up or down in share price. As an investor you can choose a strategy, you're comfortable with and even use a combination of the different trading styles.
For example, some investors will take a long-term position in a marijuana stock, then also do some short-term options trading as the stock fluctuates in price. In this case, they can possibly profit from the stock when it's losing value, then take those gains and invest them in their long-term portfolio. Regardless of the trading strategy, you use there are some top-performing pot stocks that have long-term appeal. For the purpose of defining a good long-term position, let's look at marijuana stocks that have consistent profitability, and also give a dividend to shareholders.
Marijuana Stock with Long Term Potential: Innovative Industrial Properties, Inc.
Innovative Industrial Properties, Inc. (IIPR Stock Report) is the first real estate company that provides the licensed marijuana industry with long term leasing on different facilities. Currently, IIPR has 63 processing facilities across 16 states worth over $1.5 billion in gross assets. Yesterday after the close the company released its Q3 financial report and it exceeded expectations. In detail, Innovative Properties reported third-quarter revenue of $34.3 million which is a 197% increase from Q3 of 2019. In addition, the company has paid $ 1.17 a share to investors a 10% dividend increase over its second-quarter distribution. To clarify the current dividend is 50% more than what was distributed in the same quarter of last year.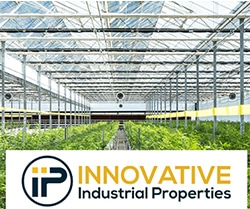 Currently, IIP has leasing contracts with some of the top marijuana companies in the industry. To demonstrate they have new leases with Columbia Care Inc., Curaleaf Holdings, Inc., and Jushi Holdings Inc. While also doing business with Ascend Wellness Holdings, LLC, GR Companies, Inc., Green Peak Industries, LLC, Green Thumb Industries Inc., Holistic Industries, Inc., Parallel and PharmaCann Inc. Also, in Q3 IIP has acquired 5 more properties totaling about 448,000 square feet of rentable space.
IIPR stock has performed well for current investors up almost 75% since April and is looking to keep climbing. The stock has managed to make gains of over 625% since its inception in 2017. IIPR stock has become a favorite amongst hedge fund investors with about 20 top funds currently holding positions in the company. Nonetheless when it comes to ancillary marijuana stocks IIPR stock could be a great candidate for a long-term hold.
Marijuana Stock with Long Term Potential: Subversive Real Estate Acquisition REIT
Subversive Real Estate Acquisition REIT (SBVRF Stock Report) is positioned to become a leading real estate capital provider for cannabis operators that seek industrial or retail space. As the only competitor to IIPR, the new REIT has just entered the market as an OTC stock. Despite being new to the market the company has an initial portfolio with 15 industrial and retail assets. Currently, the company's initial assets have an estimated worth of $182.8 million. Similar to IIPR stock this REIT also provides a dividend to shareholders with a 6.5% annualized yield.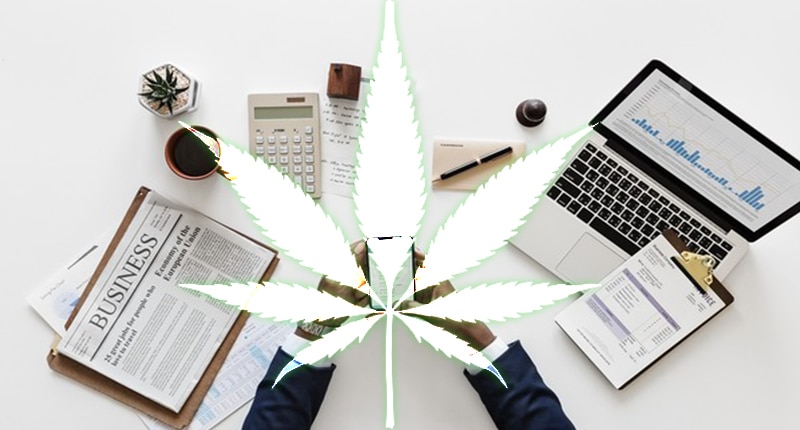 While the smaller of the two, this REIT represents a chance for investors to invest in cannabis real estate at a fraction of the cost of IIPR stock. SBVRF stock is currently trading around the $10 a share price in the few days in the market. The stock would be a good one to put on your marijuana watchlist and see how things develop. While Innovative Properties has shown profitability in the cannabis REIT sector, Subversive could be another successful company in the industry.
---
MAPH Enterprises, LLC | (305) 414-0128 | 1501 Venera Ave, Coral Gables, FL 33146 | new@marijuanastocks.com