Are You Watching These Top Pure-Play Marijuana Stocks?
With some marijuana stocks waiting for an uptick, other pot stocks to watch are thriving in the market. Most investors, whether new or seasoned, tend to look for the top marijuana stocks to buy. And this is done for good reason. Most people who invest in pot stocks are more times focused on short-term gains. That's not to say that other potential long term plays like GW Pharmaceuticals PLC (GWPH Stock Report) and Green Thumb Industries Inc (GTBIF Stock Report) are not good options either.
[Read More]
However, the main goal of investing is to become profitable with one's returns. And most investors like to have their returns sooner than later. Even when some marijuana stocks are down any form of positive sentiment can shift them in the green. Currently, the cannabis industry has a lot in the works as its continued growth is inevitable. And as things start to expand we see investors searching for the best pot stocks to buy. These options can range from MSO, Pharmaceutical, and ESP marijuana stocks. Yet it seems that most of the cannabis companies people search for are pure-play pot stocks.
What Are Pure Play Pot Stocks?
Pure-play pot stocks are cannabis companies that mainly focus on growing marijuana. So rather than establishing multiple outlets to generate money, these companies concentrate on one product or service. For example, marijuana stocks like Charlotte's Web Holdings, Inc. (CWBHF Stock Report), and Planet 13 Holdings Inc. (PLNHF Stock Report) are both companies whose main focus is growing marijuana. However, both labeled as pure-play pot stocks one deals with wholesaling cannabis while the other runs a vertically integrated operation. So with that, let's discuss 2 marijuana stocks with great potential as we approach the new year.
Marijuana Stocks To Watch
Trulieve Cannabis Corp. (TCNNF Stock Report)
Harvest Health & Recreation Inc. (HRVSF Stock Report)
A Pure Play Marijuana Stock To Watch #1 Trulieve Cannabis Corp
Trulieve Cannabis Corp is still a pure-play marijuana stock at its core however, they also run a vertically integrated operation. The company grows and creates all their products in-house and distributes its products to Trulieve branded stores. Since first getting established back in November of 2015 fast forward to 2016 when Trulieve opened Florida's first dispensary. Since that time the company has been hard at work expanding operations. Not only a pure-play the company also runs as an MSO or multi-state operator. As of November 17th Trulieve posted better than expected earnings with a revenue of $136.3 million. This is up 13% over the 2nd quarter.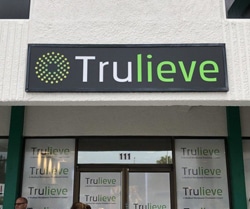 Trulieve Cannabis currently has 67 dispensaries spread out across the united states. These states consist of California, Florida, Connecticut, and Massachusetts with Florida being its largest market. Recently TCNNF stock has been trading in between the 25-27$ price range. In the last month, TCNNF stock may have well-been a marijuana stock to buy. From October 20th with a share price of just above 21$ TCNNF stock has seen an increase of over 27%. And from the looks of their consistent momentum, they are one of few marijuana stocks that continue to display profitability.
Trulieve Cannabis Corp. Recent News And Updates
In recent news, Trulieve will be expanding its operation into their 6th state. On November 13th the company announced that they were approved and granted a processor license by the West Virginia Office of Medical Cannabis. "We want to thank the Office of Medical Cannabis for their comprehensive and thoughtful approach during this process, and we look forward to building a positive relationship with the state of West Virginia," said Kim Rivers, CEO of Trulieve.
"We are truly excited to be entering a sixth state. As a processor, we look forward to bringing our Trulieve brand to West Virginia through wholesale opportunities, partnering with other companies to bring their products to market in the state, and executing on our strategic vision to be the leading customer-focused cannabis brand in the United States, with depth in the markets we choose to operate in. Our plan is to be operational as soon as possible to provide access to the patients in West Virginia."
As this pure-play continues to dominate, some would call this marijuana stock to watch a potential buy for the future.
A Pure Play Marijuana Stock To Watch #2 Harvest Health & Recreation Inc
Harvest Health & Recreation Inc is another well known pure-play marijuana stock to watch. Just like Truelieve the company is also a vertically integrated cannabis company. Harvest Health has 3 tiers to its business. First, the company grows its cannabis with multiple systems using outdoor, indoor, and greenhouse setups. The second is processing where after growing the cannabis they then convert the raw cannabis into the oil. Lastly is the retail side of the business where all finished products make their way to consumers.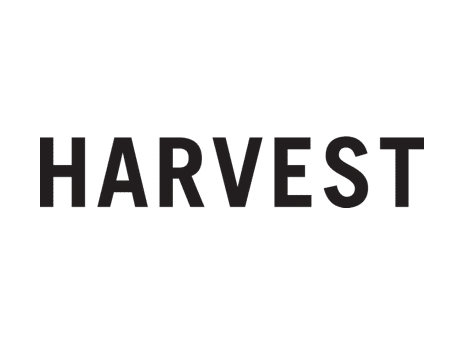 Currently, the company has operations in 9 states with many more locations coming in the near future. In the company's most recent Q3 reports Harvest Health posted a revenue of $61.6 million. That makes an increase of 86% from 2019. As well From the end of October to November 15th, HRVSF Stock has seen an uptick in trading by 39%. In a recent press release, Harvest Health has completed the divestiture of its dispensary and cultivation assets in Arkansas.
"We are pleased to have completed this divestiture as part of our strategic plan to streamline our business and focus on core markets," said Chief Executive Officer Steve White. "The additional cash on our balance sheet adds flexibility at a time when we are pursuing growth opportunities such as recreational sales in Arizona." With much in the works for Harvest Health, the rest of 2020 and heading into 2021 is looking good for this marijuana stock.
---
MAPH Enterprises, LLC | (305) 414-0128 | 1501 Venera Ave, Coral Gables, FL 33146 | new@marijuanastocks.com