Marijuana Stocks to Watch Right Now
While the end of the week is giving back some gains seen in the election rally U.S marijuana stocks are holding their value. In fact, many cannabis industry leaders like Green Thumb Industries Inc.(GTBIF Stock Report) are reaching year-to-date highs in the market and reporting revenue growth for the 3rd quarter of 2020. Things have generally been good for the cannabis industry in 2020, but which marijuana stock should you buy for 2021? That's a good question and can be answered by doing some research into the leading marijuana companies in the industry. In reality, finding a cannabis company with strong earnings and an outlook for future growth is a start for investors.
Related|   2 Top Marijuana Stocks to Watch For 2021
Generally, 2020 has had a positive effect on the cannabis industry at large. In the U.S. growth has been accelerated by increased demand for marijuana in states where cannabis is legal. Equally important Canada has had better sales in the ladder half of this year with the growing derivatives market in the country. In fact, major Canadian companies like Canopy Growth Corp (CGC Stock Report) have reported better than expected earnings in November. In essence, this could be considered a time of rapid growth in the cannabis industry for the next couple of years.
The Future Of Marijuana Stocks In 2021
Recently analysts have predicted the U.S cannabis industry could almost double in value in the next five years. In reality, cannabis investors that buy shares now could see substantial growth potential for their investment in the coming years. In the event, the U.S changes federal laws regarding marijuana to support the industry the expansion of the industry could happen that much faster. As it stands marijuana growth has been a rapid one and most companies are showing some impressive revenue growth this year.
In case you feel pure-play marijuana stocks are too volatile for your portfolio there are always other options. Traditionally cannabis stocks not directly related to the plant are known for less volatility and still give exposure to growth in the industry. In fact, these companies are positioned to grow alongside the industry for the future. Provided that the cannabis sector continues its current trajectory these ancillary marijuana stocks could have growth potential for the next five years. With this in mind let's take a closer look at 2 marijuana stocks to buy to end the year.
Cannabis Stock To Watch #1:  GrowGeneration Corp.
GrowGeneration Corp. (GRWG Stock Report) is the largest chain of specialty hydroponic grow supplies and organic garden centers in the country. Currently, the company has 31 locations across 11 states and is has made some recent acquisitions to expand its footprint. At the present time, the company has released its 3rd quarter earnings and they are beating expectations. In fact, Grow Gen is reporting record-breaking revenue of $55 million with full-year 2020 revenue guidance of $185-$190 million. Also, the company released 2021 guidance of $280-$300 million almost double the amount of revenue in 2020.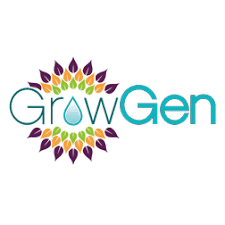 Given this company seems to have a sound business that generates revenue from growing cannabis it has substantial growth potential. And because it's not a pure-play pot stock it has demonstrated better stability in stock price. GRWG stock shot up yesterday after its earnings report was released. The stock reached a year-to-date high yesterday of $25.55 gaining over 20% in trading action. GRWG stock has seen a steady uptrend in 2020 and could keep going higher going into next year.  In addition, many analysts have a buy rating on the stock even after it passed the price targets they predicted. As one of the leading ancillary cannabis stocks in the U.S. GRWG stock is a marijuana stock to watch.
[Read More]
Cannabis Stock To Watch #2: The Scotts Miracle-Gro Company
The Scotts Miracle-Gro Company (SMG Stock Report) is one of the world's leading marketers of branded consumer lawn and garden products and also has its hands in the cannabis industry. In fact, the company's wholly-owned subsidiary Hawthorne Gardening Company is a leading provider of nutrients, lighting, and other materials for indoor and hydroponic grow setups. Scotts is a good stock for investors that want exposure to the industry but want more stability than marijuana stocks. In addition, Scotts provides a dividend to shareholders and announced a cash dividend of $0.62 per share distributed on December 10th. Although Scotts reported earnings that lacked luster for investors showing a net loss of $55.5 million it could hold value.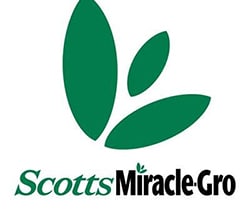 SMG Stock is currently showing an uptrend in the market with a recent high of $176.47 back in November. Currently, the stock closed Thursday's trading day at $ 166.23 and could have potential going into the new year. SMG stock could be a cannabis stock to research for exposure to the industry with more stability in price point. With this in mind, SMG stock is one to add to your marijuana stock watchlist for 2021.
---
MAPH Enterprises, LLC | (305) 414-0128 | 1501 Venera Ave, Coral Gables, FL 33146 | new@marijuanastocks.com