The Rally Continues with Cannabis Stocks
The election rally has continued into this week in a major way with the entire stock market seeing impressive gains. Leading Canadian marijuana stocks like Aurora Cannabis (ACB Stock Report) and Canopy Growth (CGC Stock Report) both continued their upward trend in Monday's trading. This is partly due to better than expected earnings reports from Canopy and Aurora reenergizing cannabis investors. Although both companies showed losses, they were less than analysts estimated. At the same time, top-performing U.S. marijuana stocks have also continued climbing showing gains to start the week. As the cannabis industry regains its market share going into the end of the year as an investor there are different sectors to choose from.
[Read More]
The first sector being pure-play pot stocks to buy these marijuana stocks are directly related to the actual plant. In the U.S these vertically integrated companies usually handle their marijuana from seed to sale. In most cases, pure-play stocks are the most volatile they are preferred by swing traders and options traders for their price swings. Second, you have your extraction companies and CBD and derivative companies. Different from the pure-play stocks these focus on cannabis-derived products for the medical and recreational marijuana markets. And last, we have ancillary pot stocks that are positioned alongside the cannabis industry in some fashion. In reality, these stocks have less volatility, but they also have not seen the same gains as some of the other categories.
November Is Showing Gains for The Cannabis Industry
Currently, many people new to cannabis investing are pouring into the most popular names in the industry. Of course, this includes some of the larger MSO's like Curaleaf Holdings Inc. (CURLF Stock Report) which stock price increased by over 2% in value with double the average daily volume. It's important to realize that this is the healthiest the market has looked since the crash in March. With this in mind, there are many cannabis investors that invested before and now could be taking profits to end the year. This is perfectly normal and will also balance the rise of U.S marijuana stocks to buy.
Some extraction stocks recently have been showing gains in the market this is partly due to the election rally but also because of recent announcements that look promising. In addition, medical marijuana will play an important part in the future of the cannabis industry and is sometimes overlooked. For the purpose of researching cannabis stocks that are overlooked let's look at 2 medical marijuana stocks that could help add value.
Medical Marijuana Stock To Watch #1:  GW Pharmaceuticals plc
GW Pharmaceuticals plc (GWPH Stock Report) is a world leader in the science, development, and commercialization of cannabinoid prescription medicines. In detail, the companies product Epodiolex is an FDA-approved cannabis-derived treatment for seizures associated with Dravet syndrome, Gastaut syndrome, and rare forms of sclerosis. In addition to GW Pharms lead product the company also has additional cannabinoid candidates in trials for autism, and schizophrenia. Another factor to keep in mind is the companies increasing revenue. Recently the company released its third-quarter earnings which showed revenue for the 3rd quarter of $137.1 million compared to $91 million year over year. Also, total revenue for the 9 months in 2020 is $378.6 million and increase from $202.3 million for the prior year.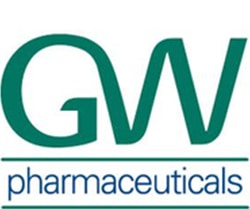 GWPH stock has shown gains in November since it released its earnings report. Currently, the stock is up slightly over 2% but has climbed over 20% for the month since its earnings. Provided GW Pharms gets approval for another medical cannabis medicine the stock could have more potential gains. As one of the first to market with medical marijuana GW Pharm is cannabis stock to watch for the week.
Medical Marijuana Stock To Watch #2: MediPharm Labs Corp
MediPharm Labs Corp. (MEDIF Stock Report) is a global leader in specialized pharmaceutical quality cannabis extraction, distillates, and derivative products. Recently the company announced the launch of LABS Cannabis CBD Isolate. To elaborate, the LABS Cannabis brand product is the first of its kind in Canada. In detail, the product has 99% CBD crystalline isolates and by design is THC free. In addition, the product is, an all-natural cannabinoid product made from cannabis extract. Notably, MediPharms is expected to release its 3rd quarter earnings on November 16th.  In case it follows Q2 2020's improved earnings and shows a recovery from the pandemic shutdowns.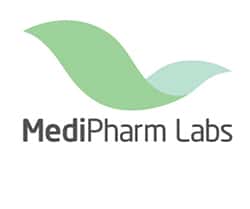 MEDIF stock has been struggling to see any upward momentum since the March and April downtrend. The stock had a YTD high back in January of $3.089 currently trading at $0.65 it appears to be at the bottom. As it stands next week's earnings are important to MEDIF stock a positive result could send it higher. AS the CBD market continues to expand in Canada look for a possible increase in MediPharms earnings next week in the release.
---
MAPH Enterprises, LLC | (305) 414-0128 | 1501 Venera Ave, Coral Gables, FL 33146 | new@marijuanastocks.com