The Election Rally Continues for Cannabis Stocks
This week in the stock market many top marijuana stocks to watch are starting off seeing gains across the board. Due to marijuana legalization changes in 5 states, the cannabis industry has again expanded in the U.S. Recently analysts have predicted new changes could add another $9 billion to America's cannabis market in 5 years. As the new president-elect claims the election the cannabis industry has a much stronger conviction for federal legalization in the U.S. Provided that the Democrats stick to their word and decriminalize marijuana, we would be one step away from legal cannabis on a federal level. Currently, marijuana companies like Liberty Health Sciences Inc. (LHSIF Stock Report) are expanding their footprint across the nation. Specifically, the company has opened its 27th dispensary in St. Augustine Beach, Florida, its largest retail location to date.
[Read More]
Generally, the U.S cannabis market could ultimately become one of the largest in the world. In light of analysts predicting the U.S marijuana industry could reach $35 billion by 2025 many companies are in a position to profit. Given that top-performing marijuana stocks are achieving year-to-date highs at the present time investors might find value in stocks at a lower price point. With this in mind let's take a look at 3 cannabis stocks to buy that are under $5.
Marijuana Stocks to Watch This Week #1: Harvest Health & Recreation Inc.
Harvest Health & Recreation Inc. (HRVSF Stock Report) is a vertically integrated cannabis company and multi-state operator in the U.S. Headquartered in Arizona the law passed named state Prop 207 will help increase revenue in its home state. Currently, the company has 15 medical dispensaries in the state, a cultivation facility, and a processing facility. Recently Harvest Health announced it acquired 6 licenses in Arizona from Devine Holdings. In detail, the agreement gives Harvest 3  medical cannabis licenses and $10.45 million owed with the license acquisition. This will allow Harvest to bring 3 new locations to Arizona in the near future. In addition, the company will also have the first refusal of the other 3 vertical medical licenses.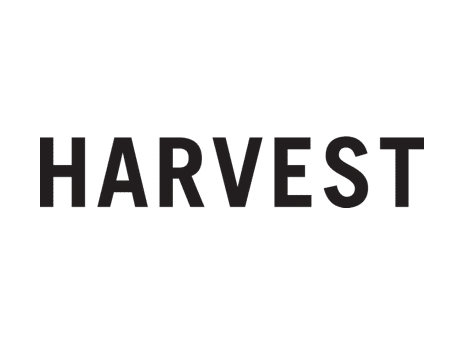 HRVSF stock has had some slowly building upward momentum in November. Since the stock has not had gains like other marijuana stocks experienced on election week it could go higher this week. Given the stock opened Monday at $1.86 it could have more upside if the rally continues. HRVSF stock has a YTD high of $3.64  in January this week the stock could hold poss gains for investors.
Marijuana Stocks to Watch This Week #2: OrganiGram Holdings Inc.
OrganiGram Holdings Inc. (OGI Stock Report) is focused on producing high-quality indoor cannabis for patients and adult recreational consumers in Canada. The company is also developing business partnerships to expand its global footprint. Recently Organigram announced it would invest $2.5 million into Hyasynth Biologicals Inc. In detail, Hyasynth is a private biotechnology company and pioneer in the field of cannabinoid science and biosynthesis.  Biosynthesis is the primary method for producing insulin used in treatments for diabetes. The companies patent-pending yeast strain produces cannabinoids such as THC and CBD. In addition, it can also produce minor cannabinoids that are found in lower levels in the cannabis plant.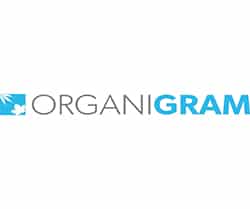 OGI stock is one to watch in Monday's trading due to the company announcing the launch of limited-edition holiday products. To elaborate these pre-roll and edibles will be available during the holiday season and could be an adult gift. Given the market conditions are already good for the cannabis sector, this could be an extra catalyst for OGI stock.
Marijuana Stocks to Watch This Week # 3: Greenlane Holdings, Inc.
Greenlane Holdings, Inc. (GNLN Stock Report) is expected to release its earnings report this week on November 12th. In the event, they deliver a year over year increase in revenue  GNLN stock could climb higher in the market. In general, the company distributes vaporizers and smoking accessories and is expected to post revenues of $33.95 million. Although 24.4% down from a year ago any better than those figures and the stock will possibly show gains. In essence, the pandemic has hurt Greenlane but as the economy returns to normal 2021 could be better.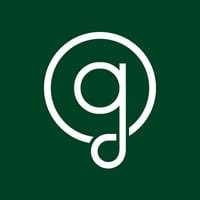 GNLN stock started climbing higher in the market last week on November 5th. Currently, the market is trading higher as the election rally continues to make marijuana stocks show gains for the week. In addition, on Friday GNLN stock closed at $3.11 and looks like it will continue moving up in Monday's trading. The stock's current YTD high of $4.05 could be an idea of what kind of price point it could see for the end of the year. As the market continues its upward momentum GNLN stock could be a good marijuana stock to buy for the week.
---
MAPH Enterprises, LLC | (305) 414-0128 | 1501 Venera Ave, Coral Gables, FL 33146 | new@marijuanastocks.com