Are You Building An Investment Portfolio Filled With Marijuana Stocks? Heres What You Should Know
Right now marijuana stocks and the cannabis sector are on fire. In the first 2 months of the new year, cannabis stocks have picked up in market momentum. Now, much of this uptick in trading has to do with the future of the industry. More than ever investors are pouring a record amount of capital in the cannabis industry. This money is not just being spent on the best marijuana stocks but also on new markets and companies directly. With the promise to end cannabis prohibition there has been a large focus on the future of the U.S. cannabis industry.
Some of this current momentum is continued from the previous trading of mid-2020. During that time not only was their presidential election but 5 new states went legal as well as the House passing the MORE Act. In addition to this due to cannabis being deemed essential many pot stocks back in November when momentum started to pick up posted record-breaking earnings. All this played a factor in the way cannabis stocks are trading currently in the new year.
Many new and seasoned investors are taking notice of the action and are looking to get involved. As the new year, continues and things progress for the cannabis industry there much more to be seen. Yet as always make sure you do your homework before investing so you know which are the best marijuana stocks to buy. You always want to give yourself the best chance at minimizing any risk when doing any type of investing. Below are 2 marijuana stocks to watch for future gains as the cannabis sector continues to grow.
Marijuana Stocks To Watch This Month
Tilt Holdings Inc. (OTC:TLLTF)
Canopy Growth Corp. (NASDAQ:CGC)
Tilt Holdings Inc.
Tilt Holdings Inc. is a vertically-integrated cannabis company that helps builds a brand in the cannabis industry. In recent news, the company has released its preliminary fourth-quarter results and operational highlights. The company's Q4 2020 revenue is projected to be between $42.2 million and $43.2 million. This is in comparison to its Q3 2020 revenue of $40.4 million. As well in for the company's 4th quarter, its Adjusted EBITDA is projected to be between $2.6 million and $3.6 million.
This is compared to Q3 2020 Adjusted EBITDA of $2.8 million. Much of this progress has reflected well for TLLTF stock and how it's performing in the market. From January to now TLLTF stock is up 117 percent over the last 6 weeks of the new year. The company has shown good earning which investors are taking notice of and look to capitalize off an uptick the stock may have in 2021.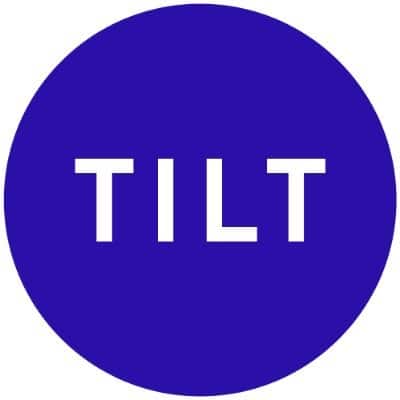 "2020 was a transformative year for TILT, as the Company reimagined what an MSO could look like," said Gary Santo, president of TILT. "We finished the year with a strong fourth quarter that saw continued improvement in harvest yields and production efficiencies at our plant touching assets, and a return to pre-COVID revenue levels in our inhalation business. The added flexibility created by the divestiture of Blackbird during the quarter has positioned TILT to enter 2021 with additional resources and improved cash flow from operations that can be reinvested in core growth initiatives, such as research and development, expanding cultivation and contract manufacturing and wholesale operations."
[Read More]
Canopy Growth Corp.
Canopy Growth Corp. is looked at as one of the top Canadian cannabis stocks in the sector. The company works in the industry by producing distributing and selling cannabis in Canada's recreational market. From the start of October, CGC stock found some much-needed momentum that helped increase the company's market position. From October 6th to the end of November CGC stock reached gains of 101 percent.
This increase can be attributed to Canada's cannabis industry picking more momentum with its legal market. At the end of November heading into the following month, CGC stock had a bit of trouble. This was due to how volatile cannabis stocks can be. In December CGC stock did a bit of sideways trading and wasn't able to reach higher levels. Heading into 2021 like many other cannabis stocks there was a boost of momentum that entered the market.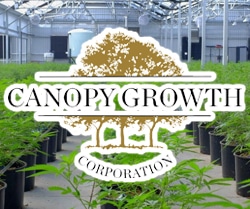 During the first month of 2021 CGC stock had a nice uptick in trading to kick-off 2021. CGC stock saw gains of over 100 percent during trading for January which was a good start to 2021. In February CGC stock was able to continue to climb until a recent dip took place. With all, that's going on investors are hopeful that the company will rise again although nothing is for sure. So with federal cannabis reform on the horizon this could be a saving grace to more Canadian cannabis stocks. Overall things continue to progress for the cannabis industry some analysts feel CGC stock may pick up more momentum.
---
MAPH Enterprises, LLC | (305) 414-0128 | 1501 Venera Ave, Coral Gables, FL 33146 | new@marijuanastocks.com