The Canadian Cannabis Sector And Recent Volatility
Canadian marijuana stocks have just finished a volatile week in the market. After gaining substantial value in February and reaching new highs on February 10th the sector saw a big pullback to end the week. In fact, top Canadian cannabis stock Canopy Growth Corporation (NASDAQ: CGC) set a new high of $56.50 on February 10th. Before closing the week at $40.31 on February 12th.
Actually, a similar market trend could be seen across the entire cannabis sector. But it definitely hit the Canadian pot stocks harder because they have seen the most gains this month. In essence, this could be time to consider some of these Canadian marijuana stocks for investment. Although it could be quite sometime before these Canadian cannabis companies gain entry into the U.S. market.
Currently, many investors are betting on the Canadian sector for future growth. In general, Canadian cannabis companies have the ability to grow globally and, in the U.S., and Canada. But right now, cannabis investors are focusing on the possible growth in the U.S. In reality, this has pushed most Canadian cannabis stocks up by a substantial amount. Actually, because of recent trading action, the Canadian sector could still see more volatility in the next few weeks.
Marijuana Stocks With Substantial Gains In the Market
At the present time, some marijuana stocks have already seen triple-digit gains in the market for 2021. Relatively speaking this substantial upward momentum could make these stocks more susceptible to swings in the market. With this in mind, investors should do their due diligence before making any investments.
This includes looking into a company's financials and understanding its future plans for expansion.  Also, investors need to watch how a pot stock performs in the market. Especially with recent price fluctuations knowing when to enter a position could be the difference between seeing gains and losing money. With Canadian stocks recently setting new highs then dropping to a much lower trading level, it could be time to research these companies.
As a new trading week starts these cannabis stocks could hold value for investors in 2021. But because of market volatility investors have to be cautious before starting a position. Especially in the Canadian sector that is showing massive price fluctuation in February. The Canadian cannabis sector has pot stocks that could hold value in the short and long-term.   For this reason, let's take a look at 2 Canadian marijuana stocks to watch this week in February.
Read More
Marijuana Stocks To Watch:
Aphria Inc. (NASDAQ: APHA)
Tilray, Inc. (NASDAQ: TLRY)
Aphria Inc.
At the moment  Aphria Inc. is one of the largest Canadian cannabis companies that has seen significant momentum in the market.  As a global leader in the cannabis industry Aphria specializes in the cultivation, manufacturing, research, and distribution of cannabis across the world. Already in January Aphria is announcing record revenue in Q2 of fiscal 2021. In detail, Aphria has net revenue of $126.62 million an increase of 33% from Q1 2019. Additionally, Aphria has adjusted EBITDA of $9.93 million marking the 7th consecutive quarter of increasing positive EBITDA.
The company saw a record gross revenue for adult-use cannabis of $56.87 million an increase of 149% from the prior year. Recently the company closed the strategic acquisition of SW Brewing LLC establishing a point of entry into the U.S. market. Although not yet fully able to utilize this purchase it could be a major asset once the U.S. sees reform on the federal level. While the company has already built a strong presence in the European cannabis market it could now expand in the U.S.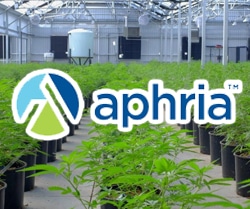 APHA stock is up 144.94% year-to-date and set a new high of $32.29 on February 10th. After reaching this new milestone the stock dropped sharply to end the week trading at $16.94. In essence, this shows the substantial price swings the APHA stock saw for the week. Currently, many analysts are forecasting APHA stock at a lower 12-month price target than its current level. With this in mind, APHA stock could be a top Canadian marijuana stock to add to your watchlist for 2021.
[Read More] 2 Top Marijuana Stocks To Watch After Valentines Day
Tilray, Inc
Tilray, Inc is a global leader in medical cannabis and cannabinoids. After a recent merger with Aphria the two combine to be the largest revenue producers in the cannabis industry. This has given the two companies new notoriety and has attracted many more investors to the stock.
On February 9th Tilray announced it reached an agreement with British company Grow Pharma which will import medicinal cannabis products in the U.K. Demonstrating the cannabis companies' growth on a global scale. Alongside Aphria the two could gain significant market share in the next five years.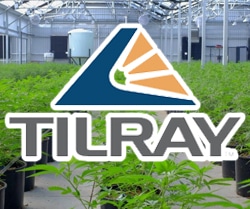 TLRY stock is up 252.42% since the start of 2021 setting a new high on February 10th of $67.00.  At the present time, TLRY stock was one of the most volatile in the cannabis sector.  After reaching this new high TLRY stock lost substantial value ending the week at $29.00. Some analysts believe this is due to users of the Reddit app gaining interest in the marijuana stock sector. For this reason, TLRY stock could be one of the best Canadian cannabis stocks to invest in for 2021.
[Read More]  Top Marijuana Stocks To Invest In? 2 Pot Stocks With Growth Potential
---
MAPH Enterprises, LLC | (305) 414-0128 | 1501 Venera Ave, Coral Gables, FL 33146 | new@marijuanastocks.com