2 Marijuana Stocks To Add To Your Portfolio In 2021
With the cannabis industry creating more excitement many people are looking for marijuana stocks to buy. Recently the cannabis stocks and the cannabis sector overall has picked up some serious momentum. Much of this current momentum is happening due to a few factors. For one the U.S. cannabis industry is on the verge of passing federal cannabis reform. With the Senate and the House controlled by Democrats, there stands a good chance for federal cannabis reform to take place. If and when it does happen some analysts believe it will cause marijuana stocks to rally. So far 2021 has provided a great push for the cannabis sector.
During the initial start of the new year, many pot stocks began to trade up in the market. Marijuana stocks like Green Thumb Industries Inc. (GTBIF) have hit new record highs in January and again in February. Currently, there is a great deal of upward momentum with spikes of volatility. When volatility strikes it may act as a good chance to buy shares when a cannabis stock dips in price. With all the volatility in the cannabis sector, some pot stocks tend to fluctuate in price more frequently than others.
Although some might feel this is too risky of investment yet at times volatility can play in the favor of short-term investing. For example, if a stock drops low enough you have the chance to see bigger gains when a particular play climbs back up. Now on the other hand at times due to how volatile cannabis stocks there are moments where it takes more time to see a stock rise back up again. The 2 marijuana stocks below are examples of two plays that were able to rise in trading even with volatility.
Top Marijuana Stocks To Watch
Green Lane Holdings Inc. (NASDAQ:GNLN)
Organigram Holdings Inc. (NASDAQ:OGI)
Green Lane Holdings Inc.
Green Lane Holdings Inc. is a cannabis company that distributes vaporizer products and consumption accessories in the United States. Since early October the GNLN stock has fought its way through volatility as it was able to push up in the market. October 8th to November 30th GNLN stock had a decent rally that led to having an 82 percent increase in trading.
This was a solid push during that time as there was a bit of up and down trading. Yet the company was still able to climb from this point. Shortly after the start of December, GNLN stock had a slight dip from highs at the start of the month. However, Green Lane was able to sustain its trading from its previous month of trading in November. From the start of the new year, GNLN stock caught some more upward momentum and was able to keep moving up in the market.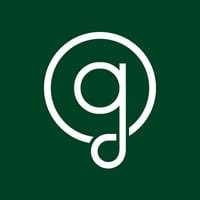 During the month of January GNLN stock was able to climb in the first half before dropping back down at the end of the month. Yet this did not stop the company from recovering in February where trading picked up once again. Currently GNLN stock is up 5 percent from its previous close and up 47 percent for the month. If the company can continue to rise in trading more investors may take a bigger interest in this cannabis stock to watch.
[Read More]
Organigram Holdings Inc.
Organigram Holdings Inc. over the last year has been an interesting cannabis stock to watch. The company is a Canadian licensed producer of cannabis products. Organigram focuses on producing exceptional, indoor-grown cannabis for patients and adult recreational consumers, as well as developing global business partnerships. This particular cannabis company has seen some better days of trading back in 2019. Since then the company has been on a bit of a downtrend.
However, even with the company trading down OGI stock was still able to see subtle gains along the way. As mentioned above when volatility brings a stock down it provides investors a chance to buy shares at a lower price point. A simple rule to remember to buy low sell high which has been the trading pattern of OGI stock. From November 23rd to December 31st OGI stock saw gains of 18 percent which helped to build more momentum for the company. At the start of 2021 like many other cannabis stocks in the sector, there was an initial boost in momentum.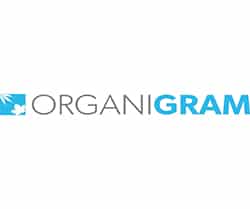 From January 4th to the 19th OGI stock was able to climb in the market which made for a 25 percent increase in trading. Overall for trading in the first month of the new year, OGI stock closed on a positive one with a nice subtle increase than at the start of January. At the start of February OGI stock was able to keep up its momentum as the company continued to increase in trading. In the first week of trading in February, OGI stock saw a gain of 28 percent. Although down from previous highs early in the month currently OGI stock is up 106 percent. So far for 2021 the company has picked in trading and looks to keep pushing up.
---
MAPH Enterprises, LLC | (305) 414-0128 | 1501 Venera Ave, Coral Gables, FL 33146 | new@marijuanastocks.com