February Rally For The Cannabis Sector
At the present time, marijuana stocks have seen substantial gains since the start of 2021. In reality, the cannabis sector has been an area of rapid returns in the market. Most leading pot stocks have seen double-digit percentage gains since the start of the year. Although in last week's trading most top marijuana stocks to buy reached new highs in the market. On the next day, they would lose significant value before starting the climb on Friday the 12th.
In particular the Canadian sector this week saw the most market volatility with some pot stocks showing massive market momentum. In fact, top Canadian cannabis company Tilray, Inc. (NASDAQ: TLRY) started the week on Monday, February at $28.40 per share. By Wednesday, February 10th TLRY stock shot up to $67.00 before closing the week at $29.00. Actually, Canadian pot stocks showed the most volatility in the market in last week's trading.
Although the U.S. cannabis stocks also showed some price fluctuation in February it has not been as extreme as the Canadian sector. Specifically, U.S. pot stocks have been showing steady gains until Thursday, February 11th. On that day the entire marijuana sector took saw substantial downside in the market. In essence, this was a reminder of how marijuana stocks can show massive volatility from one day to the next.
Cannabis Stocks Continue Seeing Gains In The Market
Although this downside in cannabis stocks wiped away some gains for the best marijuana stocks to invest in the global stock index ended seeing gains of 23.9%. In general pot stocks still saw significant upward momentum in last week's trading. In reality, February has been a good month so far for cannabis stocks.
Recent volatility has affected some pot stocks more than others. In essence, this could mean the ones with less price fluctuation could have more stability going forward. Of course, there are many investors that thrive because of the marijuana sector's market volatility. But these are usually day traders and swing traders that capitalize off the short-term momentum. As it stands more investors are looking at the cannabis sector for short-term positions.
Generally speaking, in 2021 most top pot stocks have rewarded shareholders with gains in the market. But can cannabis stocks continue to see gains in February? For the purpose of finding the best marijuana stocks to buy next week in February let's take a look at some of the pot stocks with more potential for gains in the market.
Read More
Marijuana Stocks To Watch:
Trulieve Cannabis Corp. (OTC: TCNNF)
Curaleaf Holdings, Inc. (OTC: CURLF)
Trulieve Cannabis Corp.
Trulieve Cannabis Corp. is a vertically integrated U.S. cannabis company that is largely established in the state of Florida. In fact, Trulieve currently has 73 operating dispensaries in Florida and another 6 in other key states.  On February 10th Trulieve announced the opening of its new location in Jacksonville, Florida. In essence, this brings Trulieve up to 3 dispensaries in Jacksonville establishing a strong presence in the city. At the present time, Trulieve has more than 51% of the market share in Florida. Also, in February the company announced the expansion of its Blue River extracts lineup with Cold Cure Live Rosin. In detail, Cold Cure Live Rosin is a solventless extract offering with a balance of flavor, effect, and potency.
In 2020 the company had a stellar performance bringing in record Q3 2020 revenue of $136.3 million an increase of 13% sequentially. As Trulieve expands to other states it could see substantial revenue growth with the addition of new markets. On February 1st the company announced it was awarded four dispensary permits by the West Virginia Office of Medical Cannabis. Additionally, Trulieve's Pennsylvania acquisition of Solevo Wellness gave them three permits in that state. Currently, Trulieve is expanding across the U.S. and could substantial revenue growth in the near future.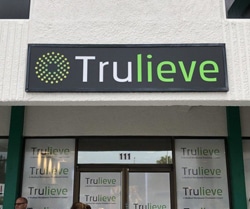 TCNNF stock is up 51.33% year-to-date with a new high of $53 on February 10th. Closing last week's trading at $47.85 this pullback could be a buying opportunity. At the present time, analysts at TipRanks are giving TCNNF stock a 12-month price target of $53.49 per share. In essence, this would be an 11.79% gain from current levels. With this in mind, TCNNF stock is a top marijuana stock to watch next week in February.
[Read More] Will Kansas Pass Cannabis Legislation In 2021?
Curaleaf Holdings, Inc.
Curaleaf Holdings, Inc. is a leading U.S. provider of cannabis consumer products and one of the largest MSOs in the country. Recently Curaleaf announced it opened its 101st location in Maine. In addition to the dispensaries, the company has operations in 23 states, with 23 cultivation sites, over 30 processing facilities, and over 3800 employees. As one of the largest cannabis companies in the U.S., the company has performed very well.
In 2020 Curaleaf was one of the largest revenue-producing cannabis companies in America. Actually, in Q3 of 2020, the company reported a record pro forma revenue of $215.3 million. In fact, managed revenue of $193.2 million grew 164% year over year. As the cannabis industry grows in the U.S. Curaleaf is one of the best-positioned cannabis companies in the U.S. market. Throughout 2020 and the beginning of 2021 Curaleaf has been expanding at a rapid pace establishing its presence in the cannabis market.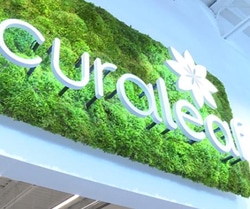 CURLF stock is up 40.83% since the start of 2021 with a new high of $18.38 on February 10th. After reaching the new high CLRBF stock closed the week of trading at $16.86 on Friday, February 12th. At the present time, analysts at MarketBeat are giving CURLF stock a consensus price target of $21.00. In general, this would be a 24.6% gain from current levels. For this reason, CURLF stock is a top marijuana stock to add to your watchlist for February.
[Read More] Are These Marijuana Stocks Built For Long Or Short Term Success?
---
MAPH Enterprises, LLC | (305) 414-0128 | 1501 Venera Ave, Coral Gables, FL 33146 | new@marijuanastocks.com