Can These Pot Stocks Make Gains This Month?
As we enter a new month, there are new possibilities abound for marijuana stocks. While the largest pot stocks are still of interest, smaller marijuana stocks like KushCo Holdings Inc. (KSHB Stock Report) and Planet 13 Holdings Inc. (PLNHF Stock Report), are still performing quite well. With COVID, there has been a great deal of uncertainty in the world. At the beginning of the pandemic, this uncertainty led to many marijuana stocks losing quite a bit of value. But, soon after demand began to spike up as more people were at home consuming cannabis than in many months prior. This helped to drive bullish sentiment in pot stocks.
[Read More]
With this sentiment also came many leading marijuana stocks posting much better than expected financial results. Of course, this could be a short term phenomenon, but it doesn't seem like demand will slow down anytime soon. In addition, COVID is still running rampant around the world. This means that we may continue to see people be at home more than they normally would. With that, the hopes are that demand can continue to grow into the next few months and beyond. All things considered, here are three top marijuana stocks to watch for October.
Pot Stock to Watch: Aphria Inc.
Aphria Inc. (APHA Stock Report) is one of the largest marijuana stocks in the industry by market cap. The company has been trading recently at around 0.93 times its book value which is very cheap. What makes this more puzzling is that the company has also managed to grow its revenue by more than double in 2020 alone. With its award-winning cannabis products, many believe that APHA stock has the potential to become one of the largest cannabis stocks in the industry. And at its current growth rate, it definitely is a top contender. But, what makes APHA stock truly interesting is its opportunities abroad.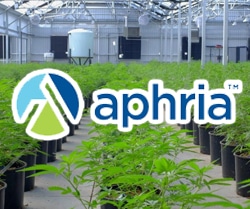 The company has been working with its subsidiary, CC Pharma to distribute cannabis around the German market. Currently, the company has its products in as many as 13,000 out of there total 19,000 retail pharmacies within Germany. Last year, the company was able to push its revenue up to almost CA$550 million which is quite substantial. In addition, its latest quarter was the fifth consecutive one to show positive EBITDA. Because of all of these factors, APHA stock remains a pot stock to watch.
Pot Stock to Watch: GrowGeneration Corp.
GrowGeneration Corp. (GRWG Stock Report) is one of the leaders in the ancillary area of the cannabis industry. The company has been working to gain a large foothold in the U.S. cannabis market by producing large quantities of grow supplies. While other pot stocks have had similar business models, GRWG stock is different due to its retail locations that sell its products. The company also has both commercial and small scale marijuana growers as its customers. Because of this, it has been able to gain an incredibly broad market reach.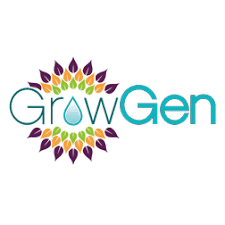 For those who don't know, GRWG stock is backed by a company that is producing high quality cannabis growing supplies. This includes hydroponic supplies as well as standard growing materials. In the U.S., more people than ever are at home due to Covid. Because of this, more people are growing marijuana than in many years prior. This has led to a major boom for GRWG stock in the past few months. Although it is not a cheap pot stock by any means, it does have a great deal of future potential. For this reason, GRWG stock continues to be a marijuana stock to watch for the near future.
Pot Stock to Watch: Curaleaf Holdings Inc.
Curaleaf Holdings Inc. (CURLF Stock Report) is another one of the major marijuana stocks to watch. But, it is different from the previous two as CURLF stock is considered an MSO pot stock. The company operates a large range of dispensaries around the U.S., and has become one of the largest MSOs in the cannabis industry. While many MSOs have focused on broad markets, CURLF stock has grown due to the companies investments in several smaller industries.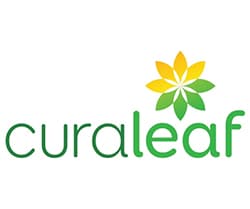 This includes the states of New York and New Jersey, which both have yet to grow to their full market potential. In New York, Curaleaf has as much as 35% of the market share which is incredibly advantageous. Because of this, many believe that the growth of the Northeastern cannabis industry could mean major growth for CURLF stock as well. In addition, the demand for marijuana has continued to increase substantially in the past few months. Because of this, Curaleaf has been able to report much better than expected financials. With that in mind, CURLF stock continues to perform quite well, leading investors to shift their expectations for the better.
---
MAPH Enterprises, LLC | (305) 414-0128 | 1501 Venera Ave, Coral Gables, FL 33146 | new@marijuanastocks.com