3 Marijuana Stocks To Add To Your 2022 Investment Portfolio
Marijuana stock investors are working to adapt to the way of the sector. Meaning with the increase in volatile trading it can be difficult to predict how a marijuana stock will keep up with its pattern. To be fair many cannabis stocks trade with unpredictability. Still, there are those who have been able to see make the change in their trading style. This has allowed those people to see a return on their investment. Others are still trying to keep up and make the change.
To be specific it's tough for some to be able to catch the bounce due to how short-lived most upticks have been. Still, this does not mean all is lost as it does take time to learn new things. Nevertheless, there are still several factors that could help see another recovery for the cannabis sector. For starters, companies are continuing to grow and evolve which has been instrumental to further progress.
This success has come in the form of new products mergers and acquisitions and expanding operations. From this companies have been able to see better revenue and all-around success that keeps pushing the cannabis industry in the right direction. So if you want to invest in the best cannabis stocks now could be the time to do so. The marijuana stocks to watch below are some options to consider adding to your portfolio this upcoming week.
Top Marijuana Stocks To Watch For The Rest Of 2022
Trulieve Cannabis Corp. (OTC:TCNNF)
Greenlane Holdings, Inc. (NASDAQ:GNLN)
Planet 13 Holdings Inc. (OTC:PLNHF)
Trulieve Cannabis Corp.
Trulieve Cannabis Corp. together with its subsidiaries operates as a medical cannabis company. It cultivates and produces products in-house and distributes its products to Trulieve branded stores across the United States.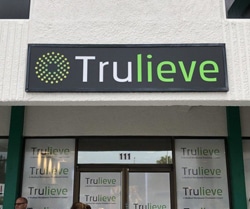 This past month the company has made 2 important announcements. The first was on August 10th. At this time Trulieve reported yet another record break earnings. Below are some highlights
Revenue of $320.3 million, up 49% year over year and 1% sequentially
Retail revenue grew 3% sequentially across industry-leading U.S. network of 168 dispensaries as of June 30, 2022
GAAP gross margin of 57% and Adjusted EBITDA* margin of 35%
Following the release of its financials on August 16th, the company announced the opening of its medical marijuana dispensary in Auburndale, Florida.
Words From The CEO
"Trulieve is excited to expand access to medical cannabis in Auburndale and continue building strong relationships in the community," said Kim Rivers, CEO of Trulieve. "Our company is driven by our commitment to providing tailored, high-quality care and exceptional customer experiences to as many patients as possible."
[Read More] 3 Marijuana Stocks To Watch Today That Could See A Possible Uptrend
Greenlane Holdings, Inc.
Greenlane Holdings, Inc. develops and distributes cannabis accessories, child-resistant packaging, vape solutions, and lifestyle products in the United States, Canada, and Europe. It operates through two segments, Consumer Goods and Industrial Goods. In recent news, the company announced it has regained compliance with Nasdaq listing requirements.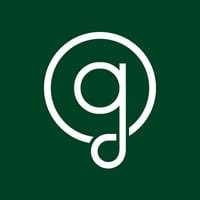 The Nasdaq Stock Market LLC on August 24, 2022, informed Greenlane that it has regained compliance with the minimum bid price requirement under Nasdaq Listing Rule 5550(a)(2).
[Read More] Top Marijuana Stocks To Watch To Close The Week
Consequently, Greenlane is now in compliance with all applicable listing standards. Now it's Class A common stock will continue to be listed on The Nasdaq Global Market.
Planet 13 Holdings Inc.
Planet 13 Holdings Inc. is an integrated cannabis company, engages in the cultivation, production, distribution, and marketing of cannabis and cannabis-infused products for medical and retail cannabis markets in Nevada, the United States. Back on August 15th, the company released its Q2 2022 earnings.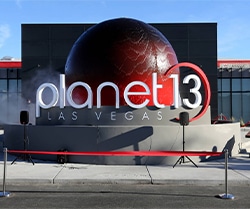 Highlights
Revenues were $28.4 million as compared to $32.8 million, a decrease of 13.5%
Gross profit was $13.8 million or 48.7% as compared to $19.0 million or 57.9%
Net income before taxes of $0.9 million as compared to a net loss of $2.6 million
Net loss of $2.0 million as compared to a net loss of $5.6 million
Adjusted EBITDA of $3.0 million as compared to Adjusted EBITDA of $7.2 million
---
MAPH Enterprises, LLC | (305) 414-0128 | 1501 Venera Ave, Coral Gables, FL 33146 | new@marijuanastocks.com