Best Cannabis Stocks For 2022 Trading
As the market declines, are the top marijuana stocks a good investment? There are several possible drivers for leading cannabis companies right now. In the coming months, a number of cannabis reform legislation in Congress may gain support. If that's the case, it might act as a trigger for the best marijuana stocks for the rest of 2022. Canadian marijuana equities and associated ancillary companies have experienced steep drops this year.
Many people are unaware that ancillary cannabis companies are enterprises that provide services to the marijuana sector without ever touching the plant. Generally speaking, a large number of businesses support the cannabis sector. Additionally, throughout the first half of 2022, Canadian marijuana stocks saw huge drops. One of the first parts of the cannabis industry to benefit from any momentum might be the Canadian market for cannabis.
The US federal cannabis legalization delays have had a substantial impact on market value, and LPs are currently having trouble turning a profit in Canada. Investor interest has significantly increased due to the fact that Canadian cannabis companies are traded on the main US stock exchanges. As a result, any industry growth may begin with Canadian cannabis companies before spreading to the rest of the market. Let's examine three of the best Canadian marijuana stocks from your mid-September list in more detail.
[Read More] 3 Marijuana Stocks To Watch Today That Could See A Possible Uptrend
Best Marijuana Penny Stocks On The Nasdaq
High Tide Inc. (NASDAQ: HITI)
Greenlane Holdings, Inc. (NASDAQ: GNLN)
SNDL Inc. (NASDAQ: SNDL)
High Tide Inc.
High Tide Inc. is a cannabis dispensary that also manufactures and sells products associated with cannabis. The company's portfolio includes a well-known Canadian cannabis brand as well as a premier international producer and distributor of cutting-edge smoking accessories. The company was formed with the intention of building the biggest accessories online marketplace on the planet. 127 stores across Canada currently carry the High Tide brand. The UK is Blessed CBD's main market, and High Tide bought the company in October 2021. The company expanded its presence and took over as the top supplier in Alberta when it established its 66th retail cannabis store. When High Tide acquired NuLeaf Naturals, it completed the largest purchase the company has ever done.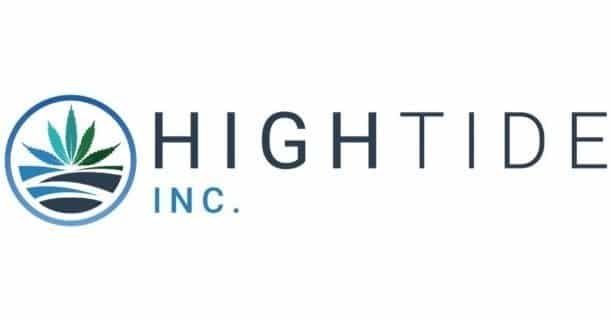 The company recently finished the acquisition of Smoke Cartel Inc. and launched the Grasscity brand, which offers CBD products made from hemp. Fast-moving High Tide purchased popular online retailer Dankstop to enter the US cannabis market. According to financial data provided by High Tide, sales increased by 98% in the second quarter of 2022, while adjusted EBITDA increased for the ninth consecutive quarter. Same-store sales grew by 23% sequentially from the most recent quarter to the prior one. From $40.9 million in the same period in 2021 to $81.0 million in the second quarter of 2022, sales also grew. Revenue grew sequentially by 12% from the prior quarter to the present one. In the second quarter of 2022, gross profit rose by 51% to $22.7 million from $15.0 million in the same quarter of 2021. The business purchased nine active retail cannabis locations from Choom Holdings in July.
HITI Stock Performance
The shares of HITI finished at $1.46 on September 16th flat in the last month of trading. The stock is currently trading in a 52-week price range of $1.35 to $7.98, down 64.71% year to date. HITI stock has an average price target of $5.62 per share, according to Tip Ranks analysts. In this example, the upside would be 284.93% over the current market price of $1.46.
[Read More] Top Marijuana Penny Stocks Under $1 Right Now
Greenlane Holdings, Inc.
Cannabis accessory business Greenlane Holdings, Inc., is recognized globally. High-end vaporizers, child-safe packaging, and cannabis accessories are among the company's key offerings for sale in the US and other countries. Currently, more than 11,000 stores around the world sell Greenlane products. In 2021, Greenlane and KushCo Holdings, Inc. completed their merger. The business purchased DaVinci, a renowned creator, and producer of high-end portable vaporizers.
Same-store sales climbed by 46% compared to the third quarter of the previous year and by 18% sequentially, according to the company's third quarter 2022 statistics. In particular, revenue surged by 98% to $95.4 million in the third quarter of 2022 from $48.1 million in the same quarter the previous year. The firm is also closing in on having the greatest revenue of any cannabis company reporting in Canadian dollars with its current yearly revenue run rate of over $400 million. A big agreement was made between Greenlane and Universal Distribution regarding the distribution of Greenlane brands throughout Latin America. One of the largest support service providers globally may be Greenlane once it has finished purchasing KushCo Holdings.
GNLN Stock Performance
GNLN stock closed at $2.26 on September 15th down 9.58% in the past five trading days. Currently, the stock has a 52-week price range of $2.58-$54.60 and is down 87.76% year to date. According to analysts at Tip Ranks GNLN stock has a 12-month average price target of $4.50 per share. In essence, this would represent an increase of 98.24% from its current trading price of $2.26.
[Read More] Top Marijuana Stocks To Buy Now? 2 Penny Stocks For List In September
Sundial Growers Inc.
Cannabis for adult use is grown and distributed in Canada by Sundial Growers Inc. Presently, the business produces and markets inhalable goods like flower, pre-rolls, and vapes. Under the Top Leaf brand, Sundial has introduced the first Canadian Caviar cone. The Forbidden Lemon Caviar Cones will be the first caviar cone product to reach the Canadian market, according to the business. Sundial's specialized innovation pipeline for premium inhalables in the Canadian cannabis market has grown as a result of this news. Sundial acquired Alcanna, the largest privately owned liquor retailer in Canada. The business has been setting itself up to potentially generate substantial numbers in the future. With 354 retail locations, Sundial actually serves as Canada's largest distributor of both marijuana and alcoholic beverages.
Sundial announced its financial and operational highlights for the second quarter of 2022, including a record net revenue of $223.7 million. vs $9.2 million in the second quarter of 2021, which represents an increase of 2,344%. A record since the company's formation, SNDL's second-quarter loss of $2.8 million in 2021 was replaced by a gross margin increase of 1,627% in Q2 2022 to $43.1 million. In the second quarter of 2022, the company saw a net loss of $74.0 million, up 41% from the second quarter of 2021's net loss of $52.3 million. Also, SNDL and IM Cannabis completed SNDL's first international export of premium dried flower from Canada to Israel.
SNDL Stock Performance
SNDL stock closed at $2.78 on September 15th down 6.67% in the past month of trading. The stock has a 52-week price range of $2.12-$9.60 and is down 51.58% year to date. According to analysts at CNN Business SNDL stock has a 12-month consensus price target of $3.86 per share. In this case, this would represent an increase of 38.83% from its last trading price of $2.78.
Investing In Canadian Pot Stocks Short Term In 2022
Although Canadian cannabis businesses may not perform as well as their American rivals, investors stand to gain in the near future. You'll be able to make the best investing decisions by looking over a company's press releases and financial filings. Investors may profit from the anticipated significant price volatility in the cannabis industry in 2022 in order to make quick gains. Keep in mind that they are riskier investments and necessitate a more intricate trading strategy. As summer approaches, Congress might act as a big motivator for the cannabis industry. It's crucial to keep an eye on Canadian marijuana stocks before making a purchase in September 2022.
---
MAPH Enterprises, LLC | (305) 414-0128 | 1501 Venera Ave, Coral Gables, FL 33146 | new@marijuanastocks.com