Will These Canadian Marijuana See A Rise In Trading This Month
Marijuana stocks consistently trade with unpredictable patterns. That is why in more recent trading shareholders and investors are taking profits any chance they can. The amount of volatility has always existed in the cannabis sector. However, the amount of volatile trading has increased over the last year. This has changed the way people invest and trade marijuana stocks. The excitement of the legal cannabis industry leads to seeing heavy momentum at one point. With cannabis now legal in several parts around the world they want to invest in thriving publicly traded cannabis company are also on the rise.
But with the interest in finding marijuana stocks to buy comes the doubt and fear that the sector will keep rising and dropping. Still, for some who hold more optimism, they are adapting to how the sector is performing. This means being able to leverage the increase in volatile trading. So you would want to find marijuana stocks you feel are worth buying and be ready to take profits. As mentioned above the amount of time most cannabis stocks stay up is so short you have to be ready to take profits as they come. It seems that the most used game plan is to buy and sell and reload once the pullback comes.
Now the above info is based on what is happening and the speculation of what could happen based on how most marijuana stocks to trade. Nothing is a guarantee and anything can happen in any area of investing no matter if its stocks or something else. Always make sure you do your research and learn before jumping into a trade. The marijuana stocks to watch below are some companies that could soon see a turnaround in trading.
Marijuana Stocks To Buy In The Stock Market Today?
OrganiGram Holdings Inc. (NASDAQ:OGI)
Cronos Group Inc. ( NASDAQ:CRON)
HEXO Corp. (NASDAQ:HEXO)
OrganiGram Holdings Inc.
OrganiGram Holdings Inc. through its subsidiaries produces and sells cannabis and cannabis-derived products in Canada. The last time the company released news was back in July. At that time the company did report and release its Q3 Fiscal 2022 results.
Highlights & Key Mentions
Achieved gross revenue of $55.2 million, up 90% from the same prior-year period and 26% higher than Q2 Fiscal 2022
Continued record growth in net revenue, reaching $38.1 million, the highest in the history of the Company, up 88% from $20.3 million in the same prior-year period and 20% from $31.8 million in Q2 Fiscal 2022
In Q3 Fiscal 2022, achieved #3 position among Canadian licensed producers with 7.8% market share. In June 2022 the Company had an 8.5% share of the recreational adult use market 1
Continues to hold the #1 position in dried flower, the largest category of the
Canadian cannabis market, and the #3 market position nationally in gummies1
Introduced 16 new SKUs for a total of 85 SKUs in market
Increased market presence of successful SHRED brand with the introduction of SHRED-X vapes, SHRED-X kief-infused blends, and SHRED'ems POP!, gummies in the classic pop flavors of cola, root beer, and cream soda
Cronos Group Inc.
Cronos Group Inc. operates as a cannabinoid company. It manufactures, markets, and distributes hemp-derived supplements and cosmetic products through e-commerce, retail, and hospitality partner channels under the Lord Jones and Happy Dance brands in the United States.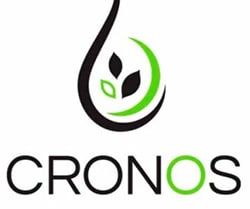 The company is also involved in the cultivation, manufacture, and marketing of cannabis and cannabis-derived products for the medical and adult-use markets. In recent news, the company released its Q2 2022 earnings on August 9th.
Financial Highlights
Net revenue of $23.1 million in Q2 2022 increased by $7.4 million from Q2 2021
Gross profit of $4.1 million in Q2 2022 improved by $19.9 million from Q2 2021.
Adjusted EBITDA of $(18.8) million in Q2 2022 improved by $31.0 million from Q2 2021.
Capital expenditures of $1.9 million were essentially unchanged.
[Read More] Cannabis Industry Outlook Trends And News 2022
HEXO Corp.
HEXO Corp. through its subsidiaries, produces, markets, and sells cannabis in Canada. The company offers its adult-use and medical products under the HEXO brand name. At the end of August, the company announced it will produce Mike Tyson's new cannabis brand, Tyson 2.0, in Canada.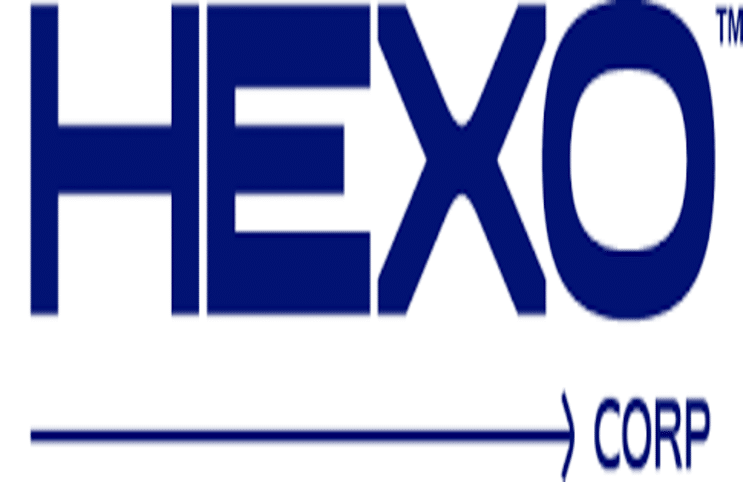 This exclusive partnership brings an innovative line of cannabis flowers, pre-rolls, and edibles to Canada. Many of these new products are expected to be available this fall.
[Read More] How Will Marijuana Stocks Trade For The Rest Of 2022?
Words From The Company
"We're delighted that HEXO has been chosen as the exclusive Canadian producer for TYSON 2.0 brands," said Charlie Bowman, CEO of HEXO Corp. "Our boutique cultivation capabilities and product offerings enable HEXO to elevate the consumer's cannabis experience.
---
MAPH Enterprises, LLC | (305) 414-0128 | 1501 Venera Ave, Coral Gables, FL 33146 | new@marijuanastocks.com