Top Marijuana Stocks To Watch Today In The Stock Market
When it comes to marijuana stocks these last 2 weeks have shown to be incredibly volatile. This consistent up-and-down trading has been good for some and not so much for others. For example, those who keep buying the dips were able to take some nice profits from closing on September 9th. Pretty much most shareholders last Friday were able to take some profits. Yet the start of the trading day did not start out the best but it did finish strong for the most part. There is still much to be done in the cannabis industry. For instance, more states are soon to vote on legalizing marijuana as well as other forms of regulations. The more success the industry has the more potential to see some better momentum for marijuana stocks. Most of the companies that run the legal market are publicly traded.
So when things go well it oftentimes means better trading allowing for shareholders to make money. On the other hand, if things d not go so well for these companies it can create a decline in how the company trades. With the sector being high in volatility any little catalyst can make for better or worse trading. That is why it is best to take profits when you can and work to lower the average cost of your position with every pullback. There is still a chance to find marijuana stocks to buy that could be a solid investment to add to your portfolio. Just make sure to do your research on the company and give yourself the best chance at mitigating risk and maximizing your chance at bigger gains.
Top Marijuana Stocks To Watch In The Market Today
Trulieve Cannabis Corp. (OTC:TCNNF)
Columbia Care Inc. (OTC:CCHWF)
Trulieve Cannabis Corp.
Trulieve Cannabis Corp. together with its subsidiaries operates as a medical cannabis company. It cultivates and produces products in-house and distributes its products to Trulieve branded stores (dispensaries) in Florida, as well as through home delivery. Back on August 10th, the company reported its Q2 2022 earnings.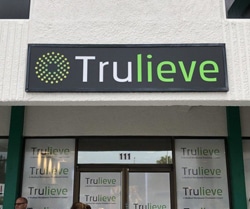 Q2 2022 Financial Highlights
Revenue increased 49% year over year to $320.3 million from $215.1 million and 1% sequentially.
Retail revenue increased 3% to $298.6 million and wholesale, licensing and other revenue declined by 22% sequentially to $21.7 million.
Gross profit of $182.2 million and GAAP gross margin of 57% in the second quarter compared to gross profit of $178.2 million and GAAP gross margin of 56% in the first quarter of 2022.
Adjusted EBITDA grew 17% year over year to $111.0 million*, or 35% of revenue in the second quarter compared to Adjusted EBITDA of $105.5 million*, or 33% of revenue in the first quarter of 2022.
Cash at quarter end of $181.4 million.
[Read More] Top Ancillary Cannabis Stocks For Your September Watchlist
Columbia Care Inc.
Columbia Care Inc. cultivates, manufactures, and provides cannabis products and related services. It offers flowers, edibles, oils, and tablets under the Seed & Strain, Triple Seven, gLeaf, Classix, Press, Amber, and Platinum Label CBD brands. The company holds licenses in 18 jurisdictions in the United States and the European Union.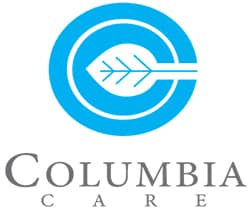 As of June 15, 2022, it operated 131 facilities, including 99 dispensaries and 32 cultivation and manufacturing facilities. The company in recent news announced its Triple Seven brand has launched in Pennsylvania. This has brought the brand's total footprint to ten markets.
[Read More] Top Marijuana Stocks To Watch On Monday
Words From The SVP of Brands
"Triple Seven represents premium, high-quality cannabis and I think the proof is not only in the footprint we're creating across the country but also in the awards we're winning that are voted on by experts and popular vote alike," said BJ Carretta, SVP of Brands, Columbia Care.
---
MAPH Enterprises, LLC | (305) 414-0128 | 1501 Venera Ave, Coral Gables, FL 33146 | new@marijuanastocks.com