Since the beginning of the 2019 year, we have seen large increases in the stock prices of some of the largest cannabis companies in the industry. During that time, many companies have been able to return to their pre-September numbers as the end of last year was quite detrimental to values for the market. So why all the sudden bullish sentiment in the market?
One of the largest identifiers of the growth in the marijuana market has been the Horizons Marijuana Life Sciences ETF. This ETF which is filled with around 40 or 50 of the top cannabis stocks, has shot up by as much as 50% during the past month alone. This is quite a dramatic increase and only helps to illustrate further just how much growth is going on in the market.
There are undoubtedly several factors that come into play when examining the cannabis industry. One of the most important of those is the shifting public view of marijuana. Many states in the U.S., as well as some countries around the world, have been working to put in new legislation to effectively allow them to legalize the use of marijuana for medicinal or recreational purposes. With so many people on board, it seems as though the industry has never been friendlier.
Next Green Wave (NXGWF) (NGW) is one of the primary players in producing vertically integrated craft cannabis. Headquartered in Vancouver with operations centrally located in California, Next Green Wave has shown that their strategic positioning in both Canada and the U.S. has been a solid arbiter of their success.
Next Green Wave operates off of a business model known as seed-to-sale. This model means that they essentially control every aspect of production from the germination of the plant all the way to the retail sales of the produced cannabis. Not only does this allow them to have a large amount of control over the product that they are making, but it also gives them the opportunity to have much higher margins than competitors working in the same area.
Next Green Wave is continuing to work on upping the amount of production space they have so that they can keep up with the dramatic rise in cannabis demand. All in all, investors should continue to watch Next Green Wave into the near future.
Innovative Industrial Properties (NYSE: IIPR) is another one of the key businesses in the marijuana industry, but not in the traditional sense. The company operates as a real estate investment trust also known as a RETI. Innovative Industrial Properties is mainly focused on properties for use in the medicinal marijuana market.
Because of this and other factors, they saw their revenue shoot up by over 150% during the third quarter of last year. The company was also able to pay a large dividend to investors. As a REIT, they are required to pay a majority of their profits back to investors. With yields for dividends upwards of 3%, Innovative Industrial Properties remains a solid part of the ancillary industry on cannabis.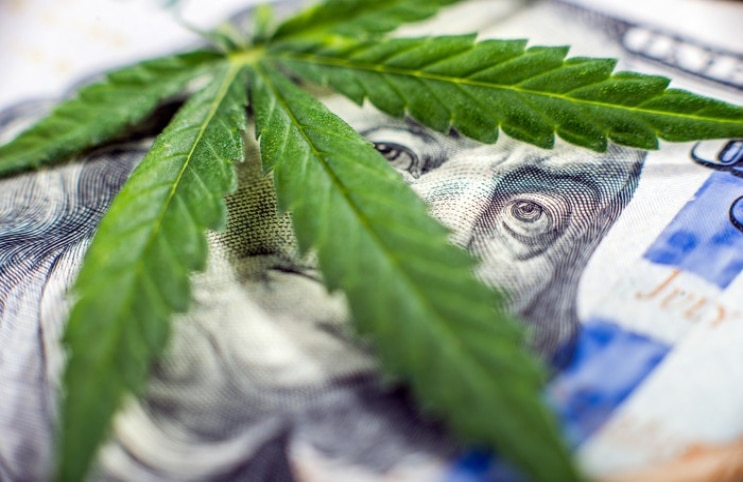 Pursuant to an agreement between an affiliate of MAPH Enterprises, LLC (owners of MarijuanaStocks.com), Midam Ventures LLC and Next Green Wave (NGW), Midam has been paid $150,000 from Next Green Wave (NGW) for a period from October 1, 2018 to November 8, 2018. Midam has been compensated an additional $100,000 and has extended its period of coverage to December 8, 2018. Midam has been compensated an additional $75,000 and has extended its period of coverage to January 8, 2019. Midam has been compensated an additional $50,000 and has extended its period of coverage to February 8, 2019. We may buy or sell additional shares of (NGW) in the open market at any time, including before, during or after the Website and Information, to provide public dissemination of favorable Information about Next Green Wave.