3 Marijuana Stocks Buy During The Second Week Of September?
Marijuana stocks are still showing continued volatile trading which has led to consistent up and down action. This rise and decline pattern happening in the sector has its advantages if you understand how to use volatility in your favor. For example when marijuana stock starts to rise it can be an opportune time to take some profit. Now in the event, that things start to drop it can be a good chance to find top marijuana stocks to buy. Right now there is much going on and many new ventures that have yet to take place.
To name a few examples cannabis companies are growing and for most shown an increase in revenue. This is mainly due to the thriving sales on side of the legal market. As well there is still the ongoing battle to legalize marijuana on a federal level. In addition, new states going legal would only further expand the cannabis industry. With all the current activity and ventures taking place more speculation has occurred. From this speculation, some feel now is the time to get invested before it's too late.
Particularly many feel if you don't invest in the right marijuana stocks before federal reform become law it will be more difficult to see the gains some could see at that time. For now, there is still a chance to get involved just remember to do your homework and learn about each company prior to buying shares. The marijuana stocks to watch below may be able to see some upward consistency in September.
Top Marijuana Stocks For Your 2022 Investment Portfolio
Columbia Care Inc. (OTC:CCHWF)
Jushi Holdings Inc. (OTC:JUSHF)
Lowell Farms Inc. (OTC:LOWLF)
Columbia Care Inc.
Columbia Care Inc. cultivates, manufactures, and provides cannabis products and related services. It offers flowers, edibles, oils, and tablets under the Seed & Strain, Triple Seven, gLeaf, Classix, Press, Amber, and Platinum Label CBD brands. The company holds licenses in 18 jurisdi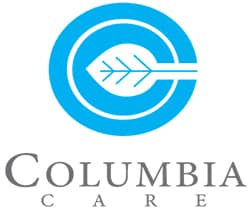 ctions in the United States and the European Union.
As of June 15, 2022, it operated 131 facilities, including 99 dispensaries and 32 cultivation and manufacturing facilities. The company in recent news announced its Triple Seven brand has launched in Pennsylvania. This has brought the brand's total footprint to ten markets.
Words From The SVP of Brands
"Triple Seven represents premium, high-quality cannabis and I think the proof is not only in the footprint we're creating across the country but also in the awards we're winning that are voted on by experts and popular vote alike," said BJ Carretta, SVP of Brands, Columbia Care.
Jushi Holdings Inc.
Jushi Holdings Inc. is a vertically integrated cannabis company, that engages in the cultivation, processing, retail, and distribution of medical and adult-use products. It focuses on building a portfolio of cannabis assets in various jurisdictions across different states throughout the USA. On August 29th the company released its Q2 2022 earnings.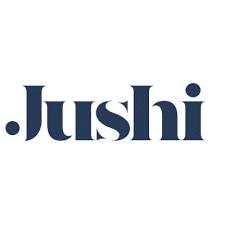 Second Quarter 2022 Highlights
Total revenue of $72.8 million, an increase of 52.4% year-over-year and 17.6% as compared to the quarter ended March 31, 2022 ("Q1 2022")
Retail revenue increased 16.1% to $67.3 million and wholesale revenue increased 42.1% to $5.5 million, as compared to Q1 2022
Gross profit of $26.7 million, an increase of 17.2% year-over-year and 39.5% as compared to Q1 2022
Adjusted gross profit of $27.8 million, an increase of 19.1% year-over-year and 12.3% as compared to Q1 2022
Net Income of $12.1 million
Adjusted EBITDA of $0.5 million
Cash and cash equivalents were $43.2 million as of the quarter end
Words From The Company
"We are pleased to report solid second quarter top-line growth and improved sequential profitability, a strong indication that our strategy, capital investments and cost savings initiatives are building a strong foundation on which we can continue to execute, despite the challenging macroeconomic environment," said Jim Cacioppo, Chief Executive Officer, Chairman and Founder of Jushi Holdings Inc.
[Read More] Top Marijuana Stocks To Buy This Month?
Lowell Farms Inc.
Lowell Farms Inc. engages in the cultivation, extraction, manufacturing, sale, marketing, and distribution of cannabis products to retail dispensaries in California. On August 26th the company announced it has sold an additional $2.2 million of convertible debentures. The Additional 2022 Convertible Debentures are convertible into an aggregate of 9.3 million subordinate voting shares of the Company.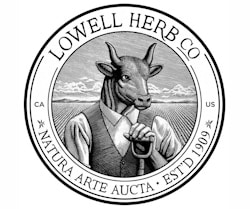 Investors in the Additional 2022 Convertible Debentures received warrants of the Company to purchase an aggregate of 9.3 million Subordinate Voting Shares. Plus warrants of Subco to purchase an aggregate of 14 million non-voting common shares of Subco.
---
MAPH Enterprises, LLC | (305) 414-0128 | 1501 Venera Ave, Coral Gables, FL 33146 | new@marijuanastocks.com