Best Marijuana Stocks To Watch With Momentum
What are the best marijuana stocks to invest in for 2022? Momentum for the best cannabis stocks to buy grew in July and August. The ancillary marijuana stock market is one sector that has experienced sharp drops to start the year. Businesses that serve the cannabis industry but don't work with the plant directly are known as ancillary cannabis companies. Generally speaking, a large number of businesses support the cannabis industry.
Over the first half of 2022, the value of a few stocks with Nasdaq listings that are tied to cannabis fell significantly. Many of these related marijuana stocks are currently available to investors at significantly lower price points. Some of these stocks can provide potential cannabis investors with a place to start their long-term investments or a chance to profit from current market fluctuations. Next week could be another volatile week as Core CPI and PPI are released.  You can add these two top marijuana stocks to your watchlist. They have been the two with the best September performances.
[Read More] 2 Marijuana Stocks To Watch Over The Weekend
Top Ancillary Marijuana Stocks To Watch Next Week
GrowGeneration Corp. (NASDAQ: GRWG)
High Tide Inc. (NASDAQ: HITI)
GrowGeneration Corporation
The US-based company GrowGeneration Corp. is renowned for managing and offering hydroponic and organic growing facilities. For cannabis cultivators, the company offers a variety of organic, lighting, and hydroponic choices. Currently, GrowGen owns and manages 62 organic gardening businesses in the US. Since GrowGeneration.com launched, the business has concentrated on increasing its online visibility. The website has evolved into a one-stop e-commerce destination with over 10,000 products, spanning from nutrition to lighting technology. The company plans to establish more than 100 locations around the US during the following five years. During the third quarter of 2021, the company constructed the largest hydroponic garden facility in Los Angeles County.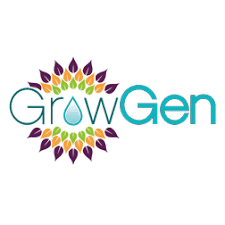 On August 4, GrowGen made its second quarter 2022 financial figures available to the public. Due to a decline in industry demand, net sales during this time period fell by 44 percent, to $71.1 million. Over the quarter, comparable store sales dropped by 56.9%. In contrast to a net gain of $6.7 million the year before, the business reported a net loss of $136.4 million, which included a $127.8 million impairment charge for goodwill and other intangibles. It's noteworthy that the business decided to lower its estimated revenue range for 2022 from $340 to $400 million to $250 to $275 million. In May, GrowGeneration unveiled Drip Hydro, a range of liquid fertilizer blends designed for industrial planters.
GRWG Stock Performance
On September 9th, the shares of GRWG finished at $4.72, up 7.53% in the last five trading days. GRWG stock is down 63.83% year to date, with a 52-week price range of $3.42-$29.64. According to CNN Business analysts, GRWG stock has a 12-month median price target of $5.13 per share. This would forecast an 8.70 percent increase over the last transaction price of $4.72.
[Read More] Top Marijuana ETFs For Cannabis Investors In September 2022
High Tide Inc.
High Tide Inc. is a cannabis dispensary that also manufactures and sells products associated with cannabis. The company's portfolio includes a well-known Canadian cannabis brand as well as a premier international producer and distributor of cutting-edge smoking accessories. The company was formed with the intention of building the biggest accessories online marketplace on the planet. 127 stores across Canada currently carry the High Tide brand. The UK is Blessed CBD's main market, and High Tide bought the company in October 2021. The company expanded its presence and took over as the top supplier in Alberta when it established its 66th retail cannabis store. When High Tide acquired NuLeaf Naturals, it completed the largest purchase the company has ever done.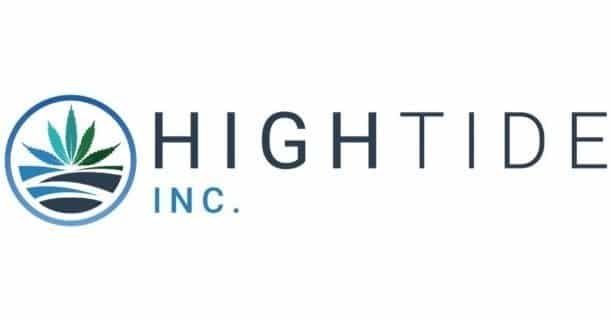 The company recently finished the acquisition of Smoke Cartel Inc. and launched the Grasscity brand, which offers CBD products made from hemp. Fast-moving High Tide purchased popular online retailer Dankstop to enter the US cannabis market. According to financial data provided by High Tide, sales increased by 98% in the second quarter of 2022, while adjusted EBITDA increased for the ninth consecutive quarter. Same-store sales grew by 23% sequentially from the most recent quarter to the prior one. From $40.9 million in the same period in 2021 to $81.0 million in the second quarter of 2022, sales also grew. Revenue grew sequentially by 12% from the prior quarter to the present one. In the second quarter of 2022, gross profit rose by 51% to $22.7 million from $15.0 million in the same quarter of 2021. The business purchased nine active retail cannabis locations from Choom Holdings in July.
HITI Stock Performance
The shares of HITI finished at $1.51 on September 9th up 4.86% in the last month. The stock is currently trading in a 52-week price range of $1.35 to $7.98, down 64.47% year to date. HITI stock has an average price target of $6.45 per share, according to Tip Ranks analysts. In this example, the upside would be 327.15% over the current market price of $1.51.
[Read More] Top Cannabis Stocks For Trading In Q4 2022
Investing In Ancillary Pot Stocks In Q4 2022
You'll be able to make the best investing decisions by looking over a company's press releases and financial filings. Investors may profit from the anticipated significant price volatility in the cannabis industry in 2022 in order to make quick gains. Keep in mind that they are riskier investments and necessitate a more intricate trading strategy. As the fourth quarter of 2022 continues, Congress might act as a big motivator for the cannabis industry. It's crucial to keep an eye on ancillary marijuana stocks before making a purchase in September 2022.
---
MAPH Enterprises, LLC | (305) 414-0128 | 1501 Venera Ave, Coral Gables, FL 33146 | new@marijuanastocks.com