Best Cannabis Stocks For This Week's Watchlist
Are you trying to find the best marijuana stocks right now? In July, the majority of the cannabis sector saw new lows. We are now past mid-July, and the market and marijuana stocks are on the rise. Even if this recovery might be followed by further drops once the results for the second quarter are released, it still shows the potential of the top cannabis stocks. Some companies have, on average, experienced considerable percentage growth during the past month.
In August, the Senate may support legislation that would benefit the marijuana industry. Chuck Schumer stated earlier this year that his federal marijuana legalization measure will be introduced in August. Prior initiatives to pass federal cannabis law had support from the cannabis sector, and in the upcoming months, there may be some progress. Some cannabis investors are depending on short-term investing tactics to generate money this year since many cannabis investors are hesitant to make long-term investments in the current market.
Many analysts are already changing their minds and now think that a recession has already started. In this instance, this would imply that the broader market recovery may occur sooner than anticipated. Let's take a look at two of the best marijuana stocks to add to your watchlist right now as the cannabis industry starts to trend upward.
[Read More] 3 Canadian Marijuana Stocks That Could Be Top Movers This Week
Ancillary Marijuana Stocks For Watchlist July 2022
High Tide Inc. (NASDAQ: HITI)
Greenlane Holdings, Inc. (NASDAQ: GNLN)
High Tide Inc.
High Tide Inc. is a cannabis dispensary that also manufactures and sells products associated with cannabis. In general, High Tide's portfolio includes a well-known Canadian cannabis brand as well as a leading international producer and distributor of cutting-edge smoking accessories. The business got its start by creating the biggest accessories shopping site in the world. The High Tide brand now has 127 retail locations in Canada. High Tide purchased Blessed CBD in October 2021; the UK is the company's main market. The company became the largest provider in the province when it inaugurated its 66th retail cannabis location in Alberta. When High Tide acquired NuLeaf Naturals, it also made the largest acquisition the company has ever made.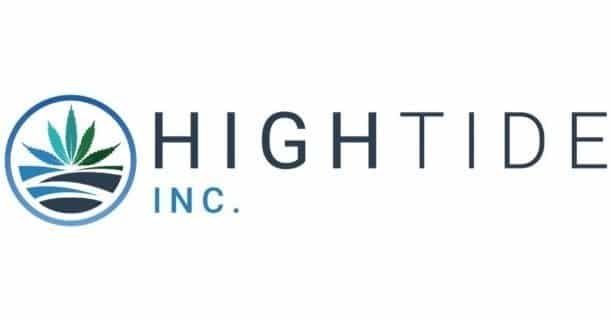 The business also completed the purchase of Smoke Cartel Inc. and launched the Grasscity brand, which offers CBD products made from hemp. High Tide quickly entered the US cannabis industry by acquiring the renowned online store Dankstop. High Tide disclosed financial data for the second quarter of 2022, which revealed a growth in sales of 98% and positive Adjusted EBITDA for the ninth consecutive quarter. When comparing the most recent quarter to the prior one, same-store sales grew by 23% sequentially. Additionally, sales rose from $40.9 million at the same point in 2021 to $81.0 million in the second quarter of 2022. Revenue climbed sequentially by 12 percent when comparing the current quarter to the prior one. In the second quarter of 2022, gross profit rose by 51% to $22.7 million from $15.0 million in a similar period of 2021. The business purchased nine active retail cannabis outlets from Choom Holdings in July.
HITI Stock Performance
The shares of HITI finished at $2.10 on July 18th up 1.94% in the last month. The stock is currently trading in a 52-week price range of $1.73 to $7.98, down 50.59% year to date. HITI stock has an average price target of $7.40 per share, according to Tip Ranks analysts. In this example, the upside would be 252.38% over the current market price of $2.10.
[Read More] Top Marijuana Stocks To Watch As Trading In July Continues
Greenlane Holdings, Inc.
Globally renowned cannabis accessory business Greenlane Holdings, Inc. In the US and other countries, the firm primarily sells high-end vaporizers, packaging that is safe for children, and cannabis accessories. Today, Greenlane has products in more than 11,000 stores throughout the globe. In 2021, Greenlane and KushCo Holdings, Inc. completed their merger. DaVinci, a well-known creator, and producer of expensive portable vaporizers was purchased by the business.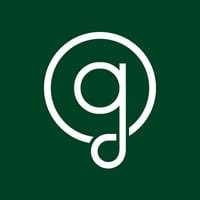 May saw a 37 percent rise in the company's overall revenue for the first quarter of 2022, from $34.0 million to $46.5 million. Additionally, net sales increased by 37% to $46.5 million in Q1 2022 from $34.0 million in Q1 2021. The KushCo merger was the main factor in the net sales year-over-year growth. Revenue decreased by 47% to $18.1 million, compared to $34.0 million for the same period in 2021, when KushCo's post-merger revenues were excluded. Importantly, Greenlane and Universal Distribution reached a deal for the distribution of Greenlane brands in Latin America. After completing its acquisition of KushCo Holdings, Greenlane may rank among the largest suppliers of support services globally.
GNLN Stock Performance
GNLN stock closed at $0.1906 on July 18th down 5.41% in the past five trading days. Currently, the stock has a 52-week price range of $0.1870-$3.80 and is down 80.23% year to date. According to analysts at Tip Ranks GNLN stock has a 12-month average price target of $2.00 per share. In essence, this would represent an increase of 949.32% from its current trading price of $0.1906.
[Read More] Here Is What's New In The Cannabis Industry
How To Make Better Investments With Pot Stocks In 2022
Given that the top marijuana stocks just hit new lows during this month's trading sessions, investors may find value in the stocks when they begin to rebound. Examining a company's financial statements and news releases may help you decide whether an asset is suitable for your trading strategy and portfolio. If you can interpret technical indicators and chart patterns, you'll be able to make more wise trading decisions. The current cannabis market volatility may present a chance for short-term gains for active traders in July.
---
MAPH Enterprises, LLC | (305) 414-0128 | 1501 Venera Ave, Coral Gables, FL 33146 | new@marijuanastocks.com