2 Marijuana Stocks To Buy This Week?
For many marijuana stock investors, there is still a high level of caution. This caution comes from the consistent lack of trading momentum. As well as the short windows of time that a marijuana stock does move up if and when it does. What the bulk of investors want to see is consistency in the sector with better upward trading. Another factor some may not see is that with this caution investors are not trading from a fundamental standpoint. The cannabis industry is growing and progressing at a fast pace. Even in a volatile sector a good amount of publicly traded cannabis companies are doing well.
From this success, there are some who find the success of a company a means to get invested while the sector is seeing its pullback. When there is a decline in trading it's not all bad as it is a means for some to find top marijuana stocks to buy. For others, this may not be the case yet if they did buy the dip it could help lower the cost of the shareholder's position. Nevertheless, there is still much to be seen and opportunities to be had for those who want to become involved or get invested.
Like always make sure you do your research and learn all you can about the marijuana stocks you want in your portfolio. Doing your due diligence it can help limit the amount of risk beforehand. The name of the game in any investment is to buy low and sell high. The companies below are several options as marijuana stocks to watch in the stock market today.
Marijuana Stocks To Watch Right Now
OrganiGram Holdings Inc. (NASDAQ:OGI)
HEXO Corp. (NASDAQ:HEXO)
OrganiGram Holdings Inc.
OrganiGram Holdings Inc. through its subsidiaries produces and sells cannabis and cannabis-derived products in Canada. It offers medical cannabis products. In recent news, the company has reported its Q3 2022 earnings. These results are the 4th consecutive quarter of record net revenue. The company continues to grow as a leading Canadian LP in a recreational adult use market share.
Q3 2022 Highlights
Achieved gross revenue of $55.2 million, up 90% from the same prior-year period and 26% higher than Q2 Fiscal 2022
Continued record growth in net revenue, reaching $38.1 million, the highest in the history of the Company, up 88% from $20.3 million in the same prior-year period and 20% from $31.8 million in Q2 Fiscal 2022
In Q3 Fiscal 2022, achieved #3 position among Canadian licensed producers with 7.8% market share. In June 2022 the Company had an 8.5% share of the recreational adult use market 1
Continues to hold the #1 position in dried flower, the largest category of the
Canadian cannabis market, and the #3 market position nationally in gummies1
Expanded distribution of Tremblant hash to all 10 provinces
Words From The Company
"We are pleased to see continued strength in our recreational business with our increasing market share. We achieved record net revenue results which we expect to surpass again in Q4 on the strength of new product listings, increased retail sales momentum, and international shipments," said Beena Goldenberg, Chief Executive Officer.
[Read More] 3 Canadian Marijuana Stocks That Could Be Top Movers This Week
HEXO Corp.
HEXO Corp. through its subsidiaries, produces, markets, and sells cannabis in Canada. The company offers its adult-use and medical products under the HEXO brand name. This past week HEXO announced it has completed its transaction with Tilray Brands. This venture has created a strategic alliance between two Canadian cannabis leaders. The completed debt financing arrangement will act as a reset for HEXO.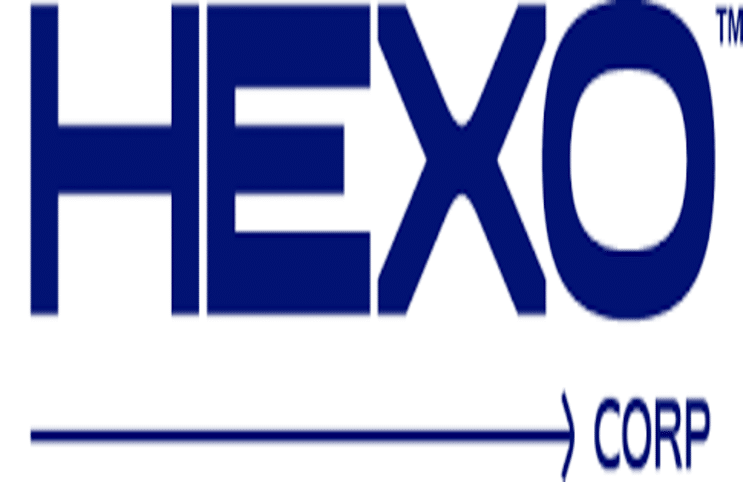 Which will drive profitable growth and accelerate the company's transformation into a cash flow-positive business. The transactions with Tilray Brands solidify the strategic partnership between HEXO and Tilray Brands and provide HEXO with a recapitalized balance sheet and the financial flexibility necessary to accelerate its transformation into a cash flow-positive business within the next four quarters.
[Read More] Top Marijuana Penny Stocks For Your Mid-July Watchlist
Words From The CEO
"This partnership with Tilray Brands is a game-changer for HEXO," said Charlie Bowman, CEO of HEXO Corp. "It provides us with the opportunity to reset the organization onto a path of profitable, sustainable growth and allows us to leverage our leading market share into becoming the preferred cannabis experience for consumers. We're now able to proactively plan for the second half of 2022 and beyond, focusing on meeting evolving consumer demand and innovative product development."
---
MAPH Enterprises, LLC | (305) 414-0128 | 1501 Venera Ave, Coral Gables, FL 33146 | new@marijuanastocks.com