Best Marijuana Stocks 2023
Are you looking for the best marijuana stocks to buy in 2023? Since the start of the pandemic, US cannabis companies have grown significantly. The US cannabis industry currently generates the most revenue worldwide. Following a severe loss in 2022, many cannabis stocks are beginning to show some upside as the market increases in January 2023. Grand View Research estimates that the US cannabis market will be valued at $10.8 billion in 2021 and will grow at a CAGR of 14.9% from 2022 to 2030.
Trading cannabis penny stocks is one method cannabis investors can profit from the present downturn in the cannabis sector. For the convenience of those who are unsure, any stock that trades for less than $5 is referred to as a penny stock. The strong market volatility associated with these marijuana companies may result in significant returns for short-term investors.
Some long-term investors also employ short-term trading tactics and long-term investments in the cannabis sector. As a result, they stand to benefit from everyday stock price changes. Investors might be able to profit from the current market trend by taking advantage of the sector's fall. The two marijuana stocks to watch before February are listed here.
[Read More] Top US Marijuana Penny Stocks Under $1? 3 To Watch The End Of January
Top US Cannabis Stocks To Watch Before February Begins
Ayr Wellness Inc. (OTC: AYRWF)
Verano Holdings Corp. (OTC: VRNOF)
Ayr Wellness Inc.
Ayr Wellness Inc., a well-known cannabis company, is situated in Florida. Florida is home to 50 of the corporation's 67 marijuana-related enterprises. To enter Illinois, the business also acquired Herbal Remedies Dispensaries, LLC. Now that marijuana is legal for adult use, Ayr's Massachusetts-based shops may begin operations. The company has opened its sixth operational, affiliated dispensary in Pennsylvania. Following approval from Arizona regulators, Ayr's 86,000-square-foot processing and growing business were scheduled to begin in December. By purchasing Levia Cannabis Infused Seltzer in 2022, the company completed a substantial purchase in the beverage industry.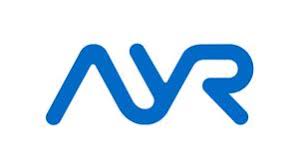 ARY announced revenue growth of 9% sequentially and 24% year over year to $119.6 million for the third quarter of 2022. Additionally, its Adjusted EBITDA for the third quarter of 2022 improved sequentially by 10% to $21.7 million. The underlying assumptions of the previously stated guidance are being revised by management in light of the early findings and the foggy macroeconomic environment. In keeping with recent quarter sequential growth trends, the business expects Adjusted EBITDA and Operating Income to expand by about 10% sequentially from Q3 2022 to Q4 2022.
The company also expects further growth in 2023 as upcoming milestones become operational. According to a corporate release from December, the three retail locations in New Jersey that were once known as Garden State Dispensary are now operating as AYR dispensaries. Ayr announced opening two additional retail sites in Florida on January 9th, in Tarpon Springs and Orlando.
AYRWF Stock Performance
AYRWF stock closed on January 23rd at $1.30, up 6.56% in the last five days of trading. Currently, the stock has a 52-week price range of $1.19-$18.44 and is up 8.33% year to date. According to analysts at CNN Business, AYRWF stock has a 12-month average price target of $13.40 per share. In this case, this would represent an upside of 930.95% from the last price of $1.30.
[Read More] 2 Marijuana Stocks That Investors Are Watching In 2023
Verano Holdings Corp.
Verano Holdings Corp. operates as a vertically integrated multi-state cannabis operator in the United States. Customers can buy the company's high-end cannabis products under various brand names. Verano controls 12 production and processing facilities, 121 dispensaries, and 13 states. Despite this, the organization has 63 locations and is well-known in Florida. Zen LeafTM and MÜVTM, two of the company's retail brands, operate dispensaries serving medicinal and adult-use customers. The company opened a drive-through dispensary on Flamingo Road in Las Vegas.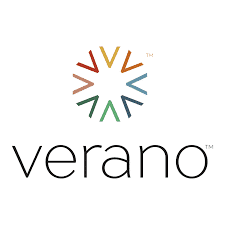 Verona said in November that third-quarter revenue for 2022 was $228 million, up 2% from the second quarter and 10% from the same period in the previous year. Additionally, the gross profit for the third quarter of 2022 climbed to $123 million, or 54% of revenue, from $98 million for the third quarter of 2021 and $98 million for the third quarter of 2022. The main elements driving gross profit growth over the same time last year were top-line increase and a relatively lesser impact from the inventory step-up from acquisitions. Compared to losses of $(10) million in the previous quarter and $(13) million a year earlier, the company's Q3 2022 net loss was $(43) million.
Verano added 11 more MÜV dispensaries in Florida during the third quarter. More than 500 dispensaries, including more than 100 of the company's retail sites, already receive products under the Verano trademark flower brand. Verano announced that MÜV Navarre, the Company's 63rd Florida dispensary and 121st nationwide, opened on Friday, January 20.
VRNOF Stock Performance
VRNOF shares closed at $3.04 on January 23rd, down 2.88% in the past month of trading.  Currently, the stock has a 52-week price range of $2.58-$13.10 and is down 2.56% year to date. According to analysts at Tip Ranks, VRNOF stock has a 12-month average price target of $16.43 per share. This would represent an increase of 440.46% from its last trading price of $3.04.
[Read More] What Will We See In The Cannabis Industry 2023
Best Pot Stocks To Watch
Several potential catalysts are anticipated in the following months that might boost these marijuana stocks to the end of 2022. Looking at their financial records and news releases may help you find the top cannabis businesses on the market. To benefit from the present market volatility, some seasoned traders actively place short-term wagers on the major cannabis companies. Use technical indicators and chart patterns to assist you in finding the best market opportunities before opening a position. This increases your likelihood of making good trades and helps you identify opportunities for profit-taking. Due to the volatility that still exists among well-known marijuana companies, these might be among the best cannabis stocks to follow this month.
---
MAPH Enterprises, LLC | (305) 414-0128 | 1501 Venera Ave, Coral Gables, FL 33146 | new@marijuanastocks.com