Top Marijuana Stocks To Watch Before Next Month
Are you trying to find the top cannabis stocks for the end of January? As a result of cannabis banking's exclusion from the federal funding package approved by Congress in 2022, the marijuana industry experienced a major downturn. During the lame-duck session, a second attempt to pass the law was made, but it was unsuccessful. Significant harm has been done to the cannabis sector due to Congress' opposition to ending the federal ban on cannabis.
The cannabis market has expanded rapidly in the last few years, and this growth is predicted to continue. Many people think marijuana can be used for a variety of therapeutic and recreational purposes and could develop into a very profitable industry. The Canadian marijuana market has been expanding significantly since recreational marijuana usage became legal there in 2018.
The potential for Congress to enact federal change in 2023 may be developing. Currently, there are two measures in motion: one would establish cannabis banking, and the other would reschedule marijuana to remove it from its current status as a schedule 1 drug. The SAFE Banking Act's cannabis banking provisions would allow banks to do business with the legal marijuana industry.
As a result, the market downturn may present cannabis investors with an excellent buying opportunity. In order to profit from the current volatility, many cannabis investors are actively trading marijuana stocks using short-term trading techniques.   Even if certain recessions occurred, the cannabis sector could see strong development. The top Canadian marijuana stocks to watch this week in January are listed below.
[Read More] 3 Marijuana Stocks To Buy At The End Of January

 Canadian Marijuana Stocks For Investors Before February 2023
Aurora Cannabis Inc. (NASDAQ: ACB)
Organigram Holdings Inc. (NASDAQ: OGI)
Aurora Cannabis Inc.
Aurora Cannabis Inc. is a Canadian corporation that cultivates and exports medical marijuana worldwide. In order to gain access to the US cannabis industry, the group purchased Reliva, a company that manufactures CBD in the country. Three more San Rafael '71 cultivars have been added to the Aurora stock. The business transported marijuana into Israel for $8 million. The business is now concentrating on balancing its accounts after delivering the first batch of cannabis to the French medicinal cannabis pilot program. The company expanded its market dominance in Germany in May by opening its first production and manufacturing facility with EU-GMP accreditation.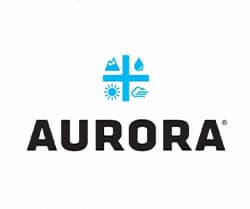 Medical cannabis net sales during the first three months of Aurora's fiscal 2023 totaled $31.6 million, a 23% and 14% reduction over the same period last year. Total net revenue for the first quarter of the fiscal year 2023 was $49.3 million, down from total net revenue for the same period in the fiscal year 2022 of $50.2 million. Comparatively speaking, overall cannabis net revenue1 decreased from $50.2 million in the previous quarter and $60.1 million during the same period last year to $46.0 million. The company's Adjusted EBITDA loss in the first quarter of 2023 was $8.7 million, down from $11.6 million in the fourth quarter of 2022 and $11.0 million in the same quarter the year before.
In addition, Aurora's balance sheet still shows a net cash position of around $320 million in cash and cash equivalents. The company reiterates its aim to achieve Adjusted EBITDA profitability for the quarter ending December 31, 2022.
ACB Stock Performance
ACB stock closed at $1.02 on January 23rd, up 10.03% in the last trading month. Currently, the stock has a 52-week price range of $0.8210-$4.90, up 10.56% year to date. According to analysts at CNN Business, ACB stock has a median price target of $1.35` per share. This would be an upside of 32.37% from its last trading price of $1.02.
[Read More] Top US Cannabis Stocks Investors Are Watching Now
Organigram Holdings Inc.
The cannabis-based and cannabis-derived product lines offered by OrganiGram Holdings Inc. are well-known. The company has been well-recognized for generating high-quality marijuana that can be smoked recreationally and therapeutically. Organigram is expanding its most important international contacts in order to solidify its position in the global cannabis sector. For the business, the wholesale cannabis distribution sector is growing quickly. SHRED'ems Gummies, the premium addition to Organigram's SHRED product line, are currently available. The Edison JOLTS are also the country's first tasty, powerful THC edible extracts.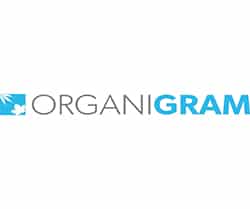 The company generated net sales of $43.3 million in the first quarter of fiscal 2023, up 43% from $30.4 million in the same period the previous year, according to OrganiGram's data. The business is also reporting Adjusted EBITDA of $5.6 million, marking the fourth quarter of positive Adjusted EBITDA, as opposed to negative Adjusted EBITDA of $1.9 million in the same time the previous year. OrganiGram's Adjusted Gross Margin grew to $12.8 million, or 30%, from $5.5 million, or 18%, in the same period the prior year, resulting from better efficiency and higher sales volume.
OGI Stock Performance
OGI stock closed at $0.9726 on January 23rd, up 24.69% in the past month of trading. The stock has a 52-week price range of $0.70-$1.87 and is up 21.57% year to date. According to analysts at CNN Business, OGI stock has a 12-month median price target of $1.39 per share. In this case, this would represent an upside of 44.06% from its last trading price of $0.9726.
[Read More] Best Ancillary Marijuana Stocks To Watch Before February 2023
Canadian Cannabis Stocks To Watch Before February
Many anticipated developments in the upcoming months may increase the value of these marijuana stocks in 2023. Examining their financials and press releases may make it easier to identify the best cannabis businesses on the market. In an effort to benefit from the recent market volatility, many seasoned traders are aggressively placing short-term wagers on the leading cannabis companies. Before starting a position, choose the optimum parameters using technical indicators and chart patterns. By actively searching for promising opportunities, you can improve your capacity for lucrative deals. Given the volatility of the major cannabis companies this month, these might be some of the industry's top Canadian marijuana stocks.
---
MAPH Enterprises, LLC | (305) 414-0128 | 1501 Venera Ave, Coral Gables, FL 33146 | new@marijuanastocks.com