Are Marijuana Penny Stocks A Buy Before December?
Are you looking for the best marijuana stocks to purchase before December? Market gains this week came due to Core CPI and PPI figures that were better than anticipated. Top marijuana penny stocks had some upward movement as a result of this. You could expand your portfolio by making short- and long-term investments using current market values. Day traders and swing traders usually make the biggest gains when investing in a market like this. In addition to their significant long-term investments in the cannabis business, some long-term investors opt to use short-term trading strategies. They thereby stand to gain from daily changes in the stock's price.
Many cannabis investors are actively trading marijuana stocks utilizing short-term trading strategies in an effort to benefit from the current volatility. Many of the largest cannabis companies' present market valuations are comparable to those of penny stocks. Penny stocks are any shares of stock with a price of less than $5. They are known for their strong volatility and the significant daily price variations they can experience.
It might be time to start paying attention to the cannabis stocks that are becoming more popular as the prospect of federal cannabis legislation draws closer. This week, we'll take a closer look at three of the top marijuana stocks on your list because increased market volatility is expected in November 2022.
[Read More] 2 Marijuana Stocks To Watch in 3rd Week Of November
Best Marijuana Penny Stocks To Watch Before December 2022
Glass House Brands Inc. (OTC: GLASF)
TPCO Holding Corp. (OTC: GRAMF)
StateHouse Holdings Inc. (OTC: STHZF)
Glass House Brands Inc.
Glass House Brands Inc., a vertically integrated cannabis and hemp firm, operates in a market with one of the greatest growth rates in the country. The business focuses on the California market, where it develops cutting-edge, eco-friendly brands to meet the needs of customers in a range of industries. Forbidden Flowers, Glass House Farms, and Mama Sue Wellness are a few of the company's well-known products. In September 2021, the company will invest in a 5.5 million square foot greenhouse in Southern California. The new company's chief financial officer is Mark Vendetti. In December, PLUS, a well-known California edibles business, was bought for $25.6 million.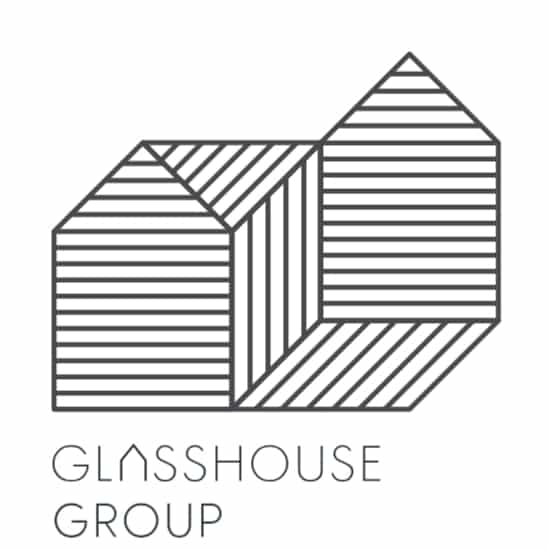 Glass House released financial data for the third quarter of 2022, reporting record quarterly sales of $28.3M, an increase of 72% over Q2 2022. A record low quarterly cost per pound of $134 was also established by the corporation, a 15% sequential decline. The company reported a gross margin of 31%, up from 2% in Q2 2022 and more than twice the amount of the prior year. Importantly, Glass House lowered its forecast for Q4 revenue to $30-$32 million. A year ago, Q3 2021's Adjusted EBITDA was $(5.4) million, and Q2 2022's was $(9.8) million. At present, it was $(2.7) million.
The first crop was harvested from the company's SoCal Farm in May, and Glass House produced almost as much in July as it did in Q2. In September, Glass House completed the acquisition of the Morro Bay Natural Healing Center dispensary. Following the completion of the Morro Bay dispensary agreement, Glass House will have 7 retail dispensaries by the end of the third quarter. On November 10th, following the market close, the firm will release its third-quarter 2022 financial results.
GLASF Stock Performance
GLASF stock ended at $4.20 on November 15th up 37.70% in the last month's trading. Currently, the stock has been trading in a 52-week range of $1.95-$6.54. At the present time, analysts from Tip Ranks are offering an average price target for GLASF Stock of $5.00 per share. In this case, this would represent a 19.05% change from its last trading price of $4.20.
[Read More] Best Canadian Cannabis Stocks To Watch Right Now
TPCO Holding Corp.
TPCO Holding Corp. is one of the biggest cannabis businesses in California. The TPCO brand is made up of entrepreneur and artist Shawn Jay-Z Carter, hemp farmer Left Coast Ventures, and direct-to-consumer marketplace Caliva. Carter holds the positions of Chief Visionary Officer and Chief Brand Strategist for the business. Generally speaking, the company grows, transports, distributes and extracts marijuana throughout California. The company sells cannabis products worth 250 stock holding units under 17 owned and authorized brands. Following the incorporation of Coastal Holdings Company, LLC on October 11 retail stores and delivery locations were opened.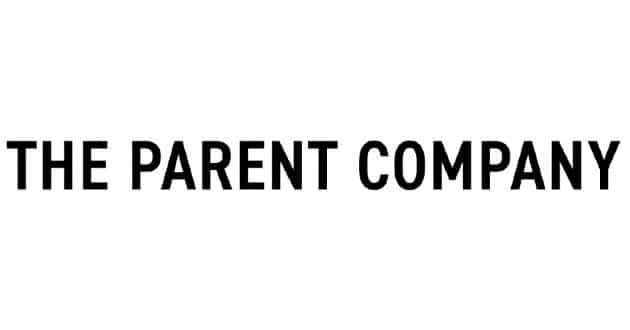 The company reported $19.6 million in net revenues from ongoing operations for the third quarter of 2022. Additionally, the third quarter of 2022 saw a gross profit from continuing operations of $6.6 million, or 34% of net sales. The Parent Company reported an adjusted Q3 2022 net loss of $31.3 million, which excludes losses from discontinued operations of $13.4 million, a non-cash tax recovery of $24.5 million, and non-cash impairments of goodwill and intangible assets of $127.8 million. For the third quarter of 2022, the company experienced an Adjusted EBITDA loss from continuing operations of $15.9 million. The effects of changes in the fair value of financial instruments, impairment charges, and other non-cash factors are subtracted from adjusted EBITDA.
GRAMF Stock Performance
GRAMF stock closed at $0.3037 on November 15th   down 8.52% in the last five days of trading. Currently, the stock has a 52-week price range of $0.249-$2.45 and is down 78.15% year to date. At the present time, analysts from Tip Ranks are offering an average price target for GRAMF Stock of $0.68 per share. In this case, this would represent a 123.91% change from its last trading price of $0.68.
[Read More] What Are Marijuana Stocks Investors Going To Trade This Week?
StateHouse Holdings Inc.
StateHouse Holdings was among the first six American companies to receive a cannabis license. The company, formerly known as Harborside, acquired two more locations, bringing its total number of establishments in California and Oregon to 13. In 2021, StateHouse began growing its footprint in California, and it is expected that this trend will continue in the future. StateHouse's Salinas growing facility has grown, enabling year-round production and a more than doubling in crop capacity. On March 1st, the company successfully purchased Urbn Leaf, and in March, Loudpack was also acquired.

According to StateHouse, total net revenues for the second quarter of 2022 were $34.6 million. This is up from net revenues of $15.4 million for the same period in the prior year. The rise was brought on by the conclusion of the acquisitions of UL Holdings Inc. and LPF JV Corporation in March and April of 2022. Prior to taking into account biological assets, gross profit increased by 110% to $14.7 million from $7.0 million in Q2 2021. The management anticipates that StateHouse will generate a significantly positive Adjusted EBITDA in 2023. As a result of the substantial synergies and cost reductions that the company has already achieved.
STHZF Stock Performance
STHZF stock closed at $0.1510 on November 15th and has a 52-week price range of $0.081-$0.733. In this case, Tip Ranks analysts have given STHZF stock a median price target of $0.56 per share. This would represent an upside of 270.86% from its last trading price of $0.1510.
Penny Pot Stocks And Current Cannabis Sector Volatility
These marijuana stocks could see an uptrend to the end of 2022 due to potential catalysts that are expected in the upcoming months. You might be able to identify the best cannabis companies by looking at their financial reports and press releases. Some seasoned traders are actively trading cannabis stocks in an effort to profit from the current market volatility. Before establishing a position, use technical indicators and chart patterns to help you identify the finest market chances. By doing this, you can spot opportunities for profit-taking and raise your likelihood of making profitable trades. These could be the top cannabis stocks to watch this month because well-known marijuana companies are still prone to volatility.
---
MAPH Enterprises, LLC | (305) 414-0128 | 1501 Venera Ave, Coral Gables, FL 33146 | new@marijuanastocks.com