Weighing Cannabis Investments AT Current Market Value
Current marijuana stocks are at a place in the market where investors are weighing the risk/reward of starting a position. In general, recent market volatility in the cannabis sector could be because of major financial events, as Federal Reserve Chairman Jerome Powell continues his testimony on Capitol Hill.
With current market sentiment dealing a blow to much of the cannabis gains in February could current levels be a buying opportunity? Some analysts predict the cannabis sector could continue to see upward momentum as the year progresses. Since January top pot stocks have been gaining significant value in the double- and triple-digit percentages.
One area of the cannabis market that analysts predict to rapidly grow in size is the medicinal, CBD, and extraction cannabis companies. Recently this cannabis sector has recent acquisitions that have brought in Big Pharma investing in the medical cannabis companies. In 2020 this part of the cannabis market did not see the same type of rally as seen by the vertically integrated cannabis companies. In fact, most pot stocks that are leaders in this area of the cannabis market only began rallying in 2021.
Marijuana Stocks In 2021
Because of this, some marijuana stocks in this market have gained more than triple-digit percentages this year already. As progress continues for the cannabis industry in terms of federal reform in the U.S. more growth opportunities could continue to develop.
While this area of the cannabis market is still in its infancy the future could produce many uses for cannabis in the medical field and recreational purposes. Also, many CBD and extraction cannabis stocks have seen upward momentum since the start of 2021. With this in mind, we can begin to look at options in the cannabis sector that give investors exposure to growth in the medicinal areas of the market.
As the cannabis industry grows in sales this sector will also see substantial revenue growth in the next five years. Annual legal sales of medicinal cannabis are approximately to grow to $16.3 billion by 2025. With a focus on this area let's take a look at 2 marijuana stocks in the medicinal and CBD business.
Read More
Marijuana Stocks To Watch:
GW Pharmaceuticals plc (NASDAQ: GWPH)
MediPharm Labs Corp. (OTC: MEDIF)
GW Pharmaceuticals plc
GW Pharmaceuticals plc is a biopharmaceutical company focusing on discovering and developing therapeutics from its cannabinoid product platform. The company does this to help treat a wide variety of diseases. In reality, the company's lead product Epidiolex is being used in the U.S across the world. In many cases, it's used for the treatment of seizures associated with a variety of serious complications. At the present time, Epidiolex is one of the only drugs approved by the FDA in the U.S> and the European Union. On February 16th GW Pharms announced its Q4 and year-end 2020 financial results. In detail, the company produced total revenue of $148.2 million for Q4 and $527.2 million for the full 2020 year.
In Q2 of 2021 GW Pharms expects to close on the agreement to be acquired by Jazz Pharmaceuticals. A deal that sent medicinal and CBD stocks much higher in the market. During the announcement, Chief Executive Officer Justin Gover said, "We are very proud of our strong financial performance and operational progress in 2020. As Epidiolex sales increased by more than 70% during the year despite the challenges of COVID-19. We are well-positioned to build on our success and continue to deliver strong growth in 2021 in both the U.S. and Europe, where we continue to make progress preparing for several commercial launches that are expected later this year."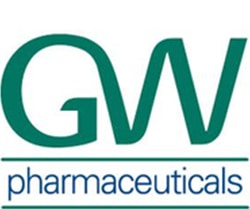 GWPH Stock Performance
GWPH stock is up 86.17% year-to-date with a high of $217.50 on February 3rd. Currently GWPH stock is trading at $214.91 going into the close on February 24th. According to analysts at CNN Business GWPH stock is forecast to have a 12-month median price target of $220.00. This would mean a 2.34% rise from current levels.  Although this forecast for GWPH stock is near its current value the stock could see growth in the near future.
[Read More] Marijuana Stocks To Buy Before March? 2 Top Pot Stocks To Watch Right Now
MediPharm Labs Corp.
MediPharm Labs Corp. is a leading producer of purified, pharmaceutical quality cannabis oil, concentrates, and advanced derivative products. The company uses state-of-the-art technology, and purpose-built facilities to produce the best quality cannabis product.  Additionally, through its wholesale and white label distribution platforms, MediPharm distributes cannabinoid-based products both domestically and internationally.
In mid-January, Medi Pharms announced it shipped a company record of 550,00 units in Q4 of 2020. In essence, this is up 205% over Q3 of 2020 as production grows for many cannabis brands. On February 17th MediPharms received a cannabis drug license to manufacture and distribute pharmaceuticals containing cannabis. To elaborate the CDL license is a requirement in the qualification of MediPharms to manufacture and supple drugs containing cannabis. Relatively speaking, this includes pharmaceutical prescription drugs that have been classified with a Drug Identification Number or DIN.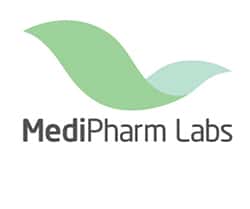 MEDIF Stock Performance
MEDIF stock is up 32.06% since the start of 2021 with a high of $0.7850 on February 10th. Currently heading into the close at $0.57 on February 24th the stock is up almost 5% for the day. As the medicinal and CBD extraction market continues to see rapid growth investors focus on the sector. With this in mind, MEDIF stock is a possible marijuana stock to buy for exposure to this area of the industry.
[Read More] 2 Top Marijuana Stocks For Your March 2021 Watchlist

---
MAPH Enterprises, LLC | (305) 414-0128 | 1501 Venera Ave, Coral Gables, FL 33146 | new@marijuanastocks.com