February Highs In The Cannabis Sector And Market Volatility
Marijuana stocks during February have taken cannabis investors on a ride of market volatility. Since most top cannabis stocks saw new highs in February they have since dropped down to trading levels similar to price points they started the month with. In general, the cannabis sector has been experiencing significant gains since November 2020.
At the current time, cannabis industry growth will be driven by expansion and the rate of conversion from the illegal market to the recreational and medicinal markets. Another important growth factor in the cannabis market is mergers and acquisitions. Currently, many leading cannabis companies are using this method for rapid expansion across the U.S. and Canada. As the cannabis market continues to grow there are opportunities for gains in an area of the marijuana industry that doesn't touch the actual plant.
In essence, ancillary marijuana stocks have been an area of more stability and substantial gains. Last year top cannabis stocks like Innovative Industrial Properties, Inc. (NYSE: IIPR) became popular with institutional investors and hedge fund investors. With a decent dividend and extensive long-term gains, IIPR stock could be a good option for long-term investing in the cannabis industry.
Different Types Of  Ancillary Cannabis Stocks
Other forms of ancillary marijuana stocks are online-based like Silver Spike Acquisition Corp. (NASDAQ: SSPK) the acquisition company which brought WM Holding's Inc. better known as Weedmaps public. In detail, Weedmaps is the leading online listings marketplace for cannabis consumers, and WM Business, a comprehensive software-as-a-service ("SaaS") subscription offering for cannabis retailers and brands.
After the merger, Weedmaps is trading on the Nasdaq stock exchange and the company is valued at approximately $1.5 billion. In essence, this part of the cannabis sector could grow substantially within the next five years. In the same fashion one sector in the cannabis industry that will grow alongside the demand for cannabis in the U.S. is the hydroponic suppliers, and gardening suppliers.
Generally speaking, these companies provide the latest technology and growing supplies for commercial and private growers. As the demand for cannabis increases so will the need for the best materials to cultivate cannabis year-round. For the purpose of finding cannabis stocks that support the growth of the cannabis industry, let's take a look at 2 leading pot stocks in the hydroponic supply and gardening supply sector.
Read More
Marijuana Stocks To Watch:
GrowGeneration Corp. (NASDAQ: GRWG)
Hydrofarm Holdings Group, Inc. (NASDAQ: HYFM)
GrowGeneration Corp.
GrowGeneration Corp. is currently the largest hydroponics supplier in the U.S.  with 50 retail and distribution centers. The company sells thousands of different products, from organic nutrients and soils, lighting technology, and hydroponics equipment. In view of GrowGen's rapid expansion in the U.S. for the last two years, its growth has been significant. On February 23rd the company announced its acquisition of San Diego Hydroponics and Organics a four-store chain of hydroponics and garden centers in California.  This brings GrowGens storefront presence to 17 stores in the state and 8 of those gardening centers located in the Southern California area.
Also, in February GrowGen expanded its footprint in Colorado as well. Making an announcement on February 16th of its acquisition of Grow Warehouse a four-chain hydroponics and garden store in Colorado and Oklahoma. In reality, GrowGen has been expanding its presence in the U.S and could show substantial revenue growth in 2021. At the time the CEO of GrowGeneration Darren Lampert said," We continue to acquire best-of-breed hydroponic stores that complement our existing footprint and accelerate our growth strategy."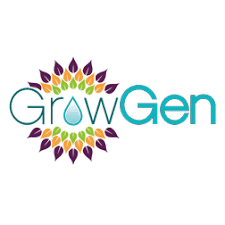 GRWG stock is up 25.96% year-to-date with a high of $67.75 on February 10th. The stock closed on February 23rd at $50.73 down 3.72% for the day after a turbulent session. After showing substantial gains in February GRWG stocks have pulled back significantly. At the present time, analysts at CNN Business are giving GRWG stock a 12-month median price target of $60.00. With this in mind, GRWG stocks is a top marijuana stock to watch for March 2021.
[Read More] Making A List Of Cannabis Stocks For This Week? 2 Marijuana Stocks With Growth Potential
Hydrofarm Holdings Group, Inc.
Hydrofarm Holdings Group, Inc. is a leading independent wholesaler and manufacturer of hydroponics equipment and commercial next-generation growing solutions. For some history, Hydrofarms has been operating in the private sector for over 40 years. In 2020  Hydrofarms became a publicly trading company on December 10th. On February 22nd Hydro Farms announced the launch of PHOTBIO TX the next generation of LED tech solutions. In detail, this high-performance product is optimized for greenhouse applications. In general, this expands the company's portfolio of branded products in the lighting, climate control, and nutrients market.
On February 1st Hydrofarms announced it expanded its portfolio and brands through a Canadian distribution alliance with Advanced Nutrients. Advanced Nutrients is a worldwide leader in hydroponics nutrients and one of the largest garden suppliers in Canada. In view of the recent partnership Bill Toler, Chief Executive Officer and Chairman of Hydrofarm. "Advanced Nutrients has been instrumental in revolutionizing the hydroponics industry. Setting a high standard for science and innovation to meet the evolving needs of growers. This new alliance is an excellent fit for Hydrofarm, enabling us to take advantage of Eddi's extensive geographic presence and robust logistics platform and enhance our offerings in a key North American market."

HYFM stock is up 45.87% year-to-date with a high of $95.48 on February 17th. As of February 23rd HYFM, closed at $76.62 and could see some upward momentum in trading. Currently, analysts at TipRanks are giving HYFM stock a 12-month average price target of $70.75. This price target represents a 7.66% decrease from current levels. For this reason, HYFM stock is a top cannabis stock to watch for last week in February.
[Read More] Cannabis Stocks To Watch: Are You Buying The Dips?
---
MAPH Enterprises, LLC | (305) 414-0128 | 1501 Venera Ave, Coral Gables, FL 33146 | new@marijuanastocks.com