A Growing U.S. Cannabis Industry In 2021
During 2020 marijuana stocks have proven that the cannabis market has substantial growth potential in the U.S. At the present time, the excitement around the possibility of a federally legal American cannabis market has investors entering the sector. Despite the fact that the Senate has yet to vote on the cannabis reform bill, many people believe next year will be the year for long-awaited cannabis legalization. Currently leading MSOs like Curaleaf Holdings, Inc. (CURLF Stock Report) have spent the week consolidating at current stock prices as the year comes to a close. At the moment Curaleaf has had record revenue results in 2020 and has potential for gains in 2021.
[Read More]
For the most part 2020 has established many new prospects for the cannabis industry. For one a substantial amount of cannabis companies became publicly traded this year. In many cases, these companies have become IPOs by way of Special Purpose Acquisition Companies or SPAC deals. One of the more notable SPACs that recently began trading is Silver Spike Acquisition Corp. (SSPK Stock Report) which has announced it will acquire WM Holdings Company that operates the popular online cannabis marketplace Weedmaps. In essence, this has increased the number of pot stocks available for investors. And also created new parts of the cannabis market investors can gain exposure to.
Are These Better Cannabis Stock For Long-Term Investing?
Although many of the MSOs and pure-play marijuana stocks have performed well this year there are other areas gaining momentum. In fact, some of these ancillary cannabis stocks have performed much better than their vertically integrated counterparts. By definition, ancillary cannabis companies are companies that support the cannabis industry in some way but are not directly related to the cannabis plant. In particular, these types of marijuana stocks have traditionally displayed fewer amounts of volatility in the market. Because of this, they may be a better pick for long-term investing in cannabis companies.
With the intention of shedding some light on these alternative cannabis companies. We can begin to look for the best options for market exposure to these areas of the industry. Due to the increasing U.S. cannabis market, these companies could have substantial revenue growth next year as a result. Provided that things continue to improve for the cannabis market these could be the best marijuana stocks to buy for 2021.
Best Marijuana Stocks 2021 #1:  GrowGeneration Corp.
GrowGeneration Corp. (GRWG Stock Report) is currently one of the largest hydroponics suppliers in the country with 39 retail and distribution centers nationwide. Recently GrowGen has expanded its footprint in California to 13 stores with its acquisition of Grassroots Hydroponics. In reality, this is the second acquisition the company has made in the state in the last month. Currently, GrowGen seems to have plans for rapid expansion in the region. At the present time, the company is in 11 states and sells thousands of products including advanced lighting technology, organic nutrients, and state of the art hydroponic equipment used by commercial and home growers.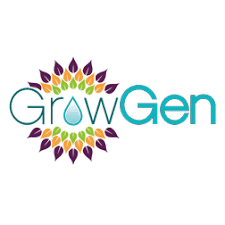 For the most part, GrowGen is having a strong performance in 2020. Actually, in the company's Q3 financials GrowGen produced record revenue of $55 million with an adjusted EBITDA of $6.6 million. In addition, the company increased its 2020 full-year guidance to $185-$190 million and gave 2021 full-year revenue guidance of $280-$300 million. In general, GrowGen's rapid strategic growth in key markets has given the company 11 consecutive quarters of record revenues.
GRWG Stock is up over 918% year-to-date and is one of the best performing marijuana stocks of 2020. At the present time, GRWG stock is trading at $41.88 near its new YTD high of $43.14 on December 23rd. As GrowGen continues its expansion in key markets GRWG stock could continue to see potential gains. In any case, GRWG stock has performed well and shown more stability than the pure-play marijuana stocks to watch. For this reason, GRWG stock is a cannabis stock to watch for 2021.
Best Marijuana Stocks 2021 #2: Hydrofarm Holdings Group, Inc.
Hydrofarm Holdings Group, Inc. (HYFM Stock Report) is a leading independent distributor and manufacturer of hydroponics equipment and supplies for controlled environment agriculture. The company manufactures products including high intensity grow lights, climate control solutions, and has a portfolio of proprietary branded products. Currently, in the business for over 40 years, Hydrofarm has just recently become a publicly trading company. In its market debut, HYFM stock shot up over 160% and has continued trading in that area with its current price of $51.42 on December 30th.

It's important to note that Hydrofarm could use its new leverage to continue making innovative products tailor-made for the cannabis market. Also, Hydrofarms does business with GrowGen and could also be positively impacted by the company's recent growth. With over 40 years under its belt, Hydrofarm seems like a well-established ancillary cannabis company.  For this reason, HYFM stock is a top marijuana stock to watch for 2021.
[Read More]
---
MAPH Enterprises, LLC | (305) 414-0128 | 1501 Venera Ave, Coral Gables, FL 33146 | new@marijuanastocks.com