Marijuana Stocks And Record Revenue In 2020
A new year is arriving and marijuana stocks have been giving cannabis investors a phenomenal return on their investment. In 2020 the cannabis sector has performed well under current economic and market constraints and continues gaining in the market. In fact, top cannabis stocks like Green Thumb Industries Inc. (GTBIF Stock Report) continue to make new highs on a daily basis as it climbs in the market. In addition, Green Thumb has also had record revenue in its latest Q3 2020 financials. For the most part, many U.S. cannabis companies have displayed similar market trends. At the present time, the U.S. cannabis market looks like it could continue growing next year. In fact, many leading marijuana companies have given guidance that shows a further increase in revenue for 2021.
With this in mind finding the right marijuana stock for your portfolio has recently become more difficult with pot stocks reaching recent highs in the market. Currently, at these recent price levels, some pot stocks to watch could still be considered a good value. In fact, many analysts believe most stock prices will only continue higher in 2021. But because of the market volatility that cannabis stocks have displayed in the past cannabis investors are cautious moving forward.
How Will Cannabis Stocks Perform In 2021?
Some analysts say 2020 is the beginning of a new era for cannabis on a global scale. Regardless of how marijuana stocks perform next year, it may be a good time for investors to use a tier entry strategy when starting a position in the market. In general, this means for investors to begin an investment with a 25% initial position.  Then adding to the position in tiers until they have achieved the investment size they were planning. In turn, sometimes investors also use this strategy when they exit a position as well.
Generally speaking, publicly-traded cannabis companies have had a year of strong revenue growth in 2020. In essence, this trend is predicted to continue into next year with cannabis companies. In the event, Q1 2021 reporting is anything like Q3 of 2020 most of the best marijuana stocks to buy could continue to see gains in the market. For the purpose of finding marijuana stocks to watch for 2021 let's take a closer look at 2 cannabis stocks that could have growth potential for next year.
[Read More]
Marijuana Stocks To Watch #1: TerrAscend Corp.
TerrAscend Corp. (TRSSF Stock Report) provides quality products, brands, and services to the global cannabis market. As one of the first North American cannabis operators TerrAscend was the first to have sales in the U.S., Canada, and Europe. The company operates The Apothecarium one of the nation's premier cannabis dispensaries since 2011. Recently TerrAscend has reported record Q3 financial results with net sales of $51 million a 90% increase over the prior year. In addition, the company increased its full-year 2020 guidance to $196 million and is expecting net sales of $360-$380 million for the full year of 2021. Presently the company's focus is on growth and expansion in limited license markets and maintaining cost control.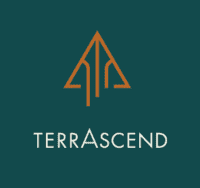 TRSSF Stock is up over 355% year-to-date and has a 52-week high of $10.09. Currently, the stock could continue to have upward momentum for the last week of 2020. In essence, it seems the stock is pushing towards its recent high and could set new YTD highs in the last week of 2020. As things, progress in the U.S. cannabis market and the derivatives market in Canada continues to add to growth TRSSF stock could see gains in 2021.  At the current time, analysts are giving TRSSF stock a 12-month forecast price target of $13.34. Given that TRSSF stock could have momentum in the future it's a candidate for a marijuana stock to watch for 2021.
Marijuana Stocks To Watch #2: Columbia Care Inc.
Columbia Care Inc. (CCHWF Stock Report) is one of the largest cultivators, manufacturers, and providers of medical and adult-use cannabis products. In detail, the company currently operates 107 facilities which include 80 dispensaries and 27 cultivation and manufacturing facilities. In general Columbia, Care is one of the original providers of medical cannabis in the U.S. Earlier this month the company was named to the top 1% of the Growjo 10,000 list of the fastest-growing companies in the world. In essence, this comes after the company had record Q3 2020 results with combined revenue of $54 million an increase of 145% year over year. By 2021 Columbia Care has plans to prepare its operations in Arizona for conversion into adult-use sales by April. In addition, in California, the company signed a definitive agreement to acquire Los Angeles-based Project Cannabis.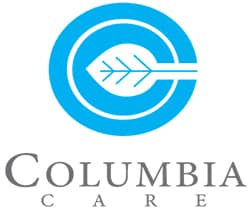 CCHWF Stock is currently up over 143% year-to-date and reached a new 52-week high of $6.24 on December 28th. At the present time, analysts have given CCHWF stock a 12-month forecast price target of $9.16. Statistically, this would almost be a 51% increase from current levels. In general Columbia Care seems to be well-positioned to capitalize off the emerging markets in the U.S. With this in mind, CCHWF stock is a marijuana stock to watch going into 2021.
[Read More]
---
MAPH Enterprises, LLC | (305) 414-0128 | 1501 Venera Ave, Coral Gables, FL 33146 | new@marijuanastocks.com