Investing in Marijuana Stock In 2020 And 2021
Generally speaking, marijuana stocks have made for a good investment in 2020. Starting in November most cannabis stocks to watch have managed to increase in value and have added to those gains in December. In essence, this is due to positive market sentiment and investor belief in the growth of the U.S. cannabis industry. At the moment investors are being encouraged by recent COVID vaccines that have begun distribution globally. Coupled with the recent cannabis legalization on the state level, and federal legislation on cannabis reform things are improving for growth potential.
[Read More]
In fact, leading ancillary marijuana stocks like GrowGeneration Corp. (GRWG Stock Report) are reporting record revenue and continue to reach new highs in the market. Although this may be true, it's important to remember that pot stocks to watch are considered some of the most volatile stocks on the market. In reality, 2020 was no different with the market crashing in March leading marijuana stocks lost substantial market value.  But in most cases have gained that back and then some.  Currently, U.S. marijuana stocks have held on to most of the gains they have built up in December. And if everything goes according to plan, they should have substantial growth potential for the next five years.
Growth Predictions For The U.S. Cannabis Industry
At the current time, analysts predict the U.S. cannabis market could grow to $41.5 billion by 2025. In fact, that would be more than double the $15-$16 billion U.S. cannabis sales are estimated to be in 2020. Given that this type of potential should boost many cannabis companies to new heights investors are looking for pot stocks to invest in. But can marijuana stocks continue to deliver gains in the market for 2021? Although this remains to be seen my guess is finding the right cannabis stocks to buy could be beneficial to your portfolio.
In essence, a few things have to happen to ensure the cannabis industry's growth. For one federal reform would definitely be a catalyst for U.S marijuana market growth. The ability to operate as a regular U.S. company in terms of banking and distribution would be ideal. In addition, it's possible new cannabis legislation could even help Canadian cannabis companies.  For the purpose of researching different companies with future potential in the cannabis industry let's look at some leading marijuana stocks to watch in December.
Pot Stocks To Watch #1: Ayr Strategies Inc.
Ayr Strategies Inc. (AYRWF Stock Report) is a U.S. multi-state cannabis operator, focusing on high-growth markets. The company cultivates and manufactures branded cannabis products for distribution through its network of retail outlets and third-party stores. In yesterday's news, Ayr announced it had come to an agreement to acquire Liberty Health Sciences Inc. (LHSIF Stock Report) For $290 million in stock. Additionally, Ayr will acquire Garden State Dispensary and enter New Jersey for $101million. In general, the transaction will provide Ayr with a strong entry into new markets with an established asset and customer base. Such as Liberty Health's 28 dispensary locations across Florida. With its products available in new markets Ayr should have growth potential going into 2021.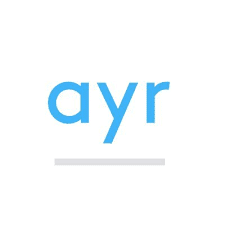 AYRWF Stock has a 52-week high of $27.05 and is trading on December 23rd at $22.43. Recently analysts have given AYRWF stock a 12-month forecast price target of $29.95. This would be an almost 40% increase from the current price action. As Ayr develops its new distribution strategy and enters new markets the company is building momentum. With this in mind, AYRWF stock could be a marijuana stock to watch for 2021.
Pot Stocks To Watch #2: Vireo Health International, Inc.
Vireo Health International, Inc. (VREOF Stock Report) is a physician-led cannabis company focusing on technology, science, and engineering in the cannabis industry. Currently, the company has 13 open dispensaries across 6 U.S. markets. In addition, Vireo also manufactures branded cannabis products in state-of-the-art greenhouses and other facilities. At the present time, Vireo has a presence in core markets like Arizona, Maryland, Minnesota, New Mexico, New York, Ohio, and Pennsylvania. Also, important Vireo announced Q3 results showing a revenue increase of 68% year over year. Retail revenue was about $9.9 million in Q3 an increase of 61% year over year. With attention to further developments, the company is planning for in the future Vireo Health could hold value for next year.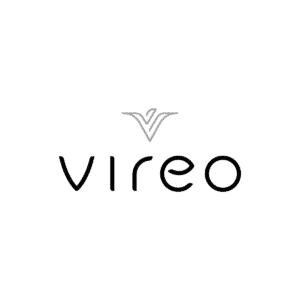 VREOF Stock has a 52-week high of $1.43 and is currently trading at $1.33 on December 23rd. In general, the stock has seen triple-digit percentage gains in the past four months. Recently analysts have given VREOF stock a forecast price target of $1.56 an almost 20% from current levels. As Vireo continues entry into new markets looks for VREOF stock has increasing growth potential. For this reason, VREOF stock is a cannabis stock to add to your 2021 watchlist.
[Read More]
---
MAPH Enterprises, LLC | (305) 414-0128 | 1501 Venera Ave, Coral Gables, FL 33146 | new@marijuanastocks.com