Advances in The Cannabis Market
At the present time, marijuana stocks are one of the better-performing sectors in the market. Currently, leading cannabis stocks have been delivering consistent gains for the last 2 months of 2020. In addition, top cannabis companies are reporting record revenue growth and increasing demand as well. In essence, this year has been monumental for the cannabis industry on many levels.  Since the start of the year, things have seemed to work in favor of cannabis market growth. For one, most U.S. states where cannabis is legally allowed marijuana dispensaries to stay open during the shutdowns. In turn, this gave cannabis companies a much bigger presence in the economy and led to more acceptance across America for cannabis legalization.
[Read More]
As a result, more U.S. states have legalized cannabis, and the MORE Act was passed by the House of Representatives and awaits a Senate vote. Regardless of the conservative-led Senate passes the federal decriminalization and reform bill a majority of America has made cannabis legal in some form. Currently, 39 states and the District of Columbia have made the transition into cannabis legalization. In addition, Canada has now begun to see some of the revenue growth from its inclusion of marijuana derivatives into the legal market. From a global perspective the U.N recently also has removed cannabis from the dangerous drug category and into a medical use drug. In essence, all these things have increased the outlook on how marijuana stocks can perform for the next few years.
Growth Potential For Smaller Cannabis Companies
Generally, investors have been investing in some of the larger MSOs in the American cannabis market. But in reality, some of the biggest gains can sometimes be found in the top marijuana penny stocks to watch. Recent gainers in this sector are Canadian pot stocks like Sundial Growers Inc. (SNDL Stock Report) which had triple-digit percentage gains from November to December. At the moment SNDL stock has pulled back but could be building momentum for another run. In reality, marijuana penny stocks are known to have swings in trading this is why they are favored by day traders and swing traders. All things considered short- term holds of penny stocks can sometimes make for fast profits for shareholders. The downside to this is there is always the possibility the trade doesn't go your way.
Ultimately any investment has its risk and marijuana stocks have been known for volatility. Before making an investment always do your research and make sure you feel comfortable with the position and assure you're entering the trade at an optimal price. In many instances, cannabis investors will make a marijuana stock watchlist and observe how different stocks perform in the market.  In any event, if you're looking for the best cannabis stock to invest in for 2021 let's give you a few options of pot stocks to buy under $1.
Marijuana Penny Stock To Watch: Fire & Flower Holdings Corp.
Fire & Flower Holdings Corp. (FFLWF Stock Report) is a leading independent adult-use cannabis retailer positioning to capture significant Canadian market share. The company operates multi banner cannabis retail locations and has 67 open and operating locations in Canada. Recently the company announced Q3 financial results that show revenue of $33.1 million a 142% increase year over year. In addition, the company achieved a positive adjusted EBITDA of $1.2 million versus $0.3 million negative adjusted EBITDA in Q2 2020. Retail revenue for the 3rd quarter is $26.5 million an increase of $14.7 million from the prior year. In 2020 the company's margins have improved because of the introduction of new derivative products for cannabis 2.0.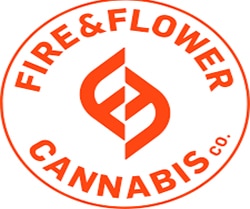 FFLWF Stock has a 52-week high of $0.92 and is currently trading at $0.7025 with light volume. As Canada begins vaccinations and cannabis consumers begin feeling comfortable going out retail sales should increase even further. Currently FFLWF stock has analysts forecasting a 12-month price target of $1.312. As potential in the Canadian cannabis market grows watch for FFLWF to show momentum in the market.
Marijuana Penny Stock To Watch: The Supreme Cannabis Company, Inc.
The Supreme Cannabis Company, Inc. (SPRWF Stock Report) engages in the production of medical cannabis products in Canada. In detail, the company has a global portfolio of cannabis companies, products, and brands. At the present time, Supreme has emerged as one of the world's most premium producers of recreational, wholesale, and medical cannabis products. Recently the company announced its Q1 2021 financial results that showed strong revenue growth and operational efficiency. In fact, the company saw net revenue growth of 24% quarter over quarter. Provided that things continue progressing in Canada Supreme should achieve profitability sometime in 2021.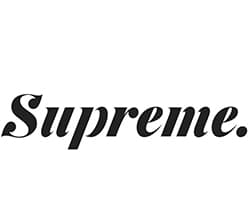 SPRWF stock has a 52-week high of $0.51 and is currently trading at $0.13 during power hour today. Recently analysts have given SPRWF stock a forecast price target of $0.33 over a 150% increase from current levels. As Supreme continues growing in the Canadian cannabis market SPRWF stock is a leading marijuana penny stock to buy for under $1 in 2021.
[Read More]
---
MAPH Enterprises, LLC | (305) 414-0128 | 1501 Venera Ave, Coral Gables, FL 33146 | new@marijuanastocks.com